New Nurses Celebrated in Pinning Ceremony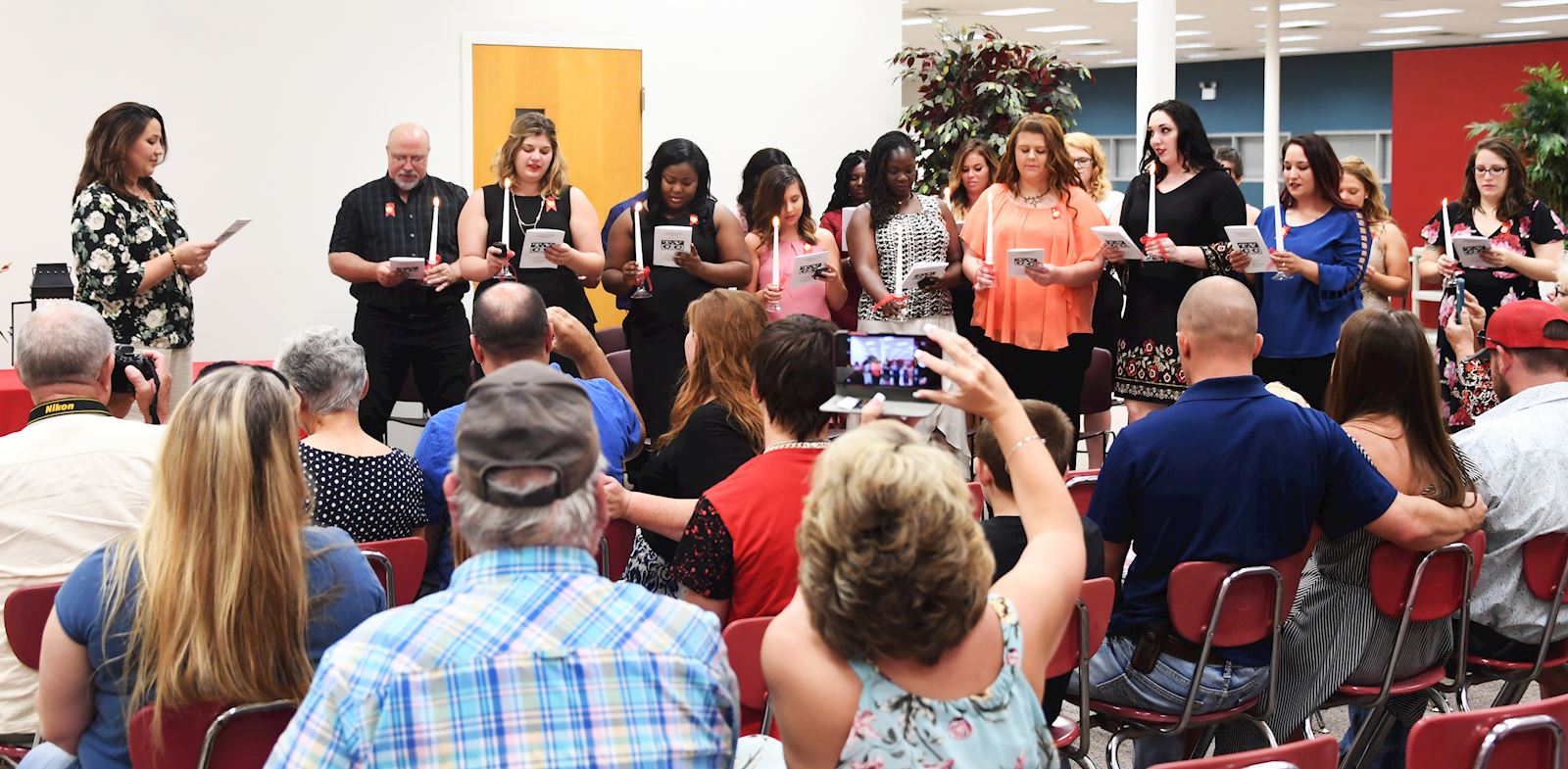 Trinity Valley Community College LVN students received recognition ahead of summer commencement in a pinning ceremony held at the Palestine Workforce Center Thursday, August 16. TVCC President Dr. Jerry King congratulated the students on their hard work in successfully completing the program to receive their LVN certificate. Health Science Center Provost Dr. Helen Reid recounted the story of Florence Nightingale and each student invited a friend or family member to pin the red ribbon signifying their accomplishment before the group recited the Florence Nightingale Pledge in unison. The students participated in graduation ceremonies in Athens the following evening.
LVN students participating were Brandy Almasalmeh, Corean Barrett, Kylie Camacho, Cynthia Cooper, Hailey Dyer, Kimberely Gatlin, Mary Golden, Antonio Gomez, Amy Henderson, Nicholas Matthews, Yvonne Mfonyo, Cecilia Njuguna, Sarah Norwood, Carrie Polk, Rebecca Ramirez, Amber Wardell and Erin Young.