GED Graduates Recognized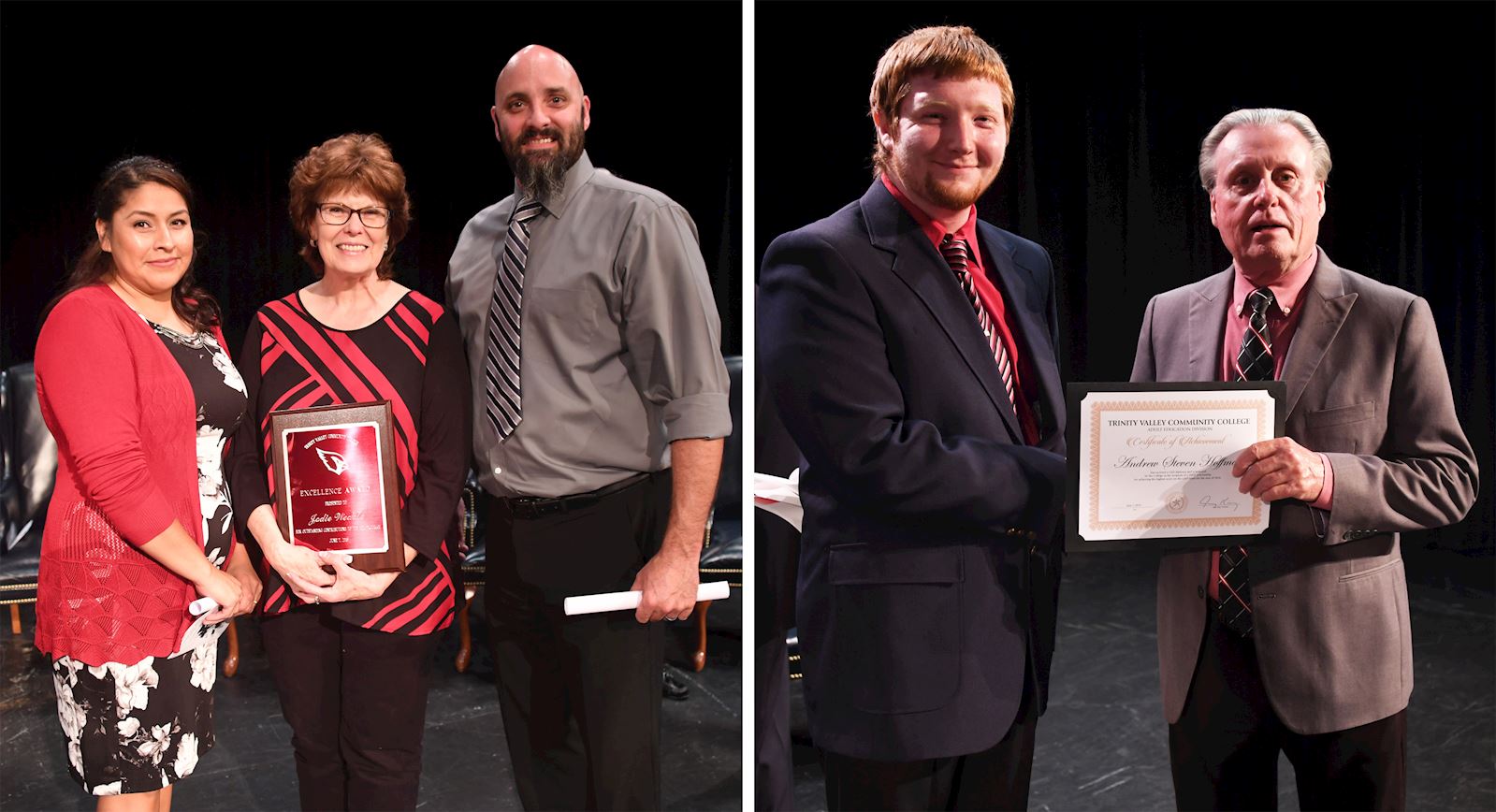 Trinity Valley Community College's Adult Education program recognized 24 GED graduates in ceremonies held Thursday, June 7 in the college auditorium. TVCC Vice President of Instruction Dr. Wendy Elmore welcomed the graduates, families and guests; Pastor Richard Dunn of the Kaufman Christian Help Center provided the invocation and benediction.
Adult Ed instructor Jodie Weddle gave the commencement address, urging graduates to "…think about your skills…what you can do. We can all make a positive difference, whether great or small. The key word here is positive."
Juana Martinez of Edgewood and John Hodges of Emory were recognized as success stories and each recounted how important this achievement was to them.
TVCC Director of Testing Diane Milner and Associate Vice President of Workforce Education David McAnally presented diplomas to Martinez, Hodges and to Taylor Chavez, Dana Desomma, Andrew Hoffman, Giovanni Marron and Shane O'Sullivan of Athens; Trey Lee Glover and Chris Siegrest of Canton; Savannah Chennault of Chandler; Savannah Hollaway of Edgewood; Robert McClendon of Emory; Malcom McDonald of Humble; Tim Diehl of Oakwood; Richard Currie III, William Hayden, Sarah Haney, Chris Kalomiris, Camila Lobato, Nathan Nash, Constance Parker, Christian Rodriguez and Dallas Willard of Palestine and Eryn Smith of Wills Point.
Guidance Assistant Natalie Brown presented the TVCC Excellence Award to Jodie Weddle and the President's Scholarship was awarded to Andrew Hoffman by President Dr. Jerry King.