Ag Students Win at TJCAA Convention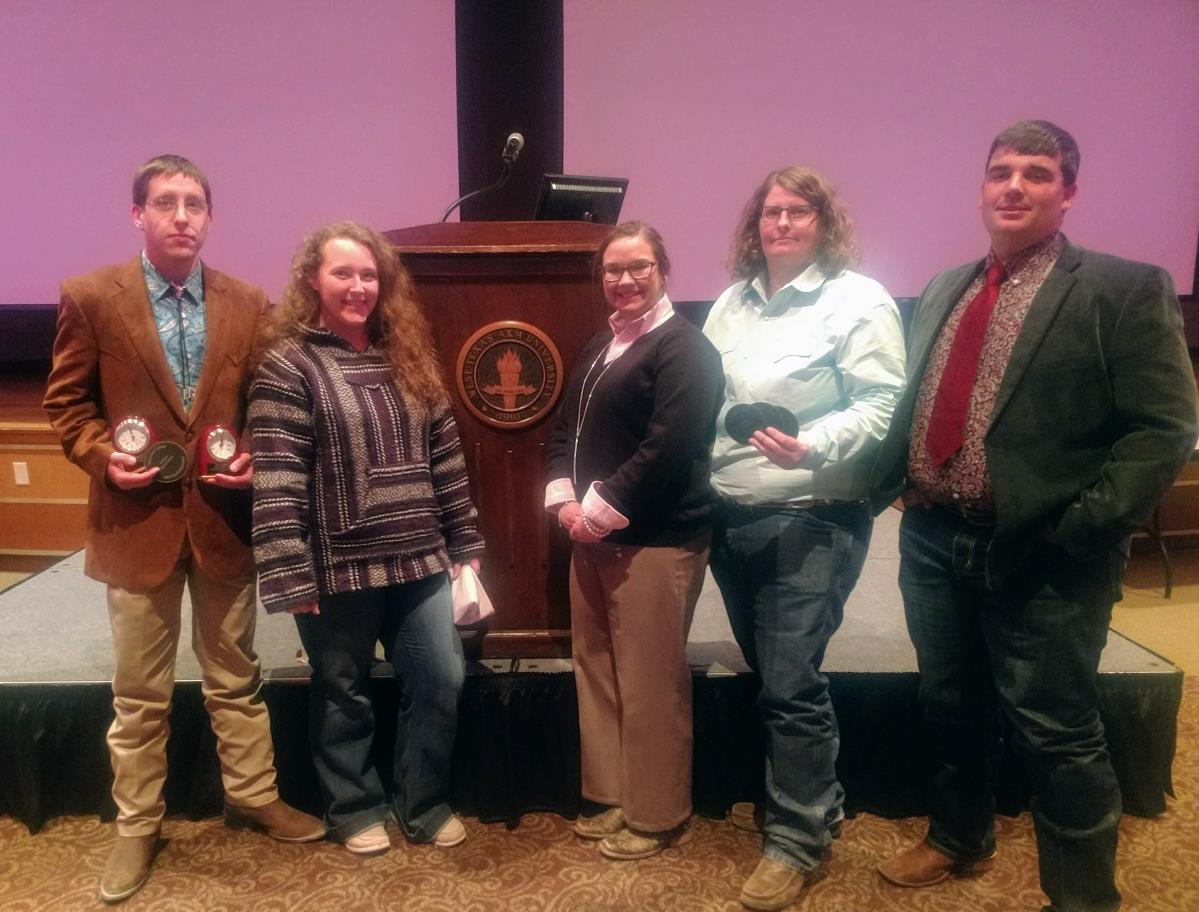 Five Trinity Valley Community College Agriculture and Ranch Management students competed at the 2018 Texas Junior College Agriculture Association (TJCAA) Convention held April 11-13 at West Texas A&M University in Canyon. The convention featured tours of WTA&M's campus, ranch and beef cattle cloning program and a local feedyard; a banquet and awards ceremony.
Several TVCC students won or placed high in quiz competitions: Jonathan Hairgrove of LaRue placed 1st in Ag Mechanization, 1st in Agronomy and 4th in Animal Science; Tammy Cheshier of Kemp placed 2nd in Agronomy and 4th in Entomology and 4th in Ag Economics; and Erica Vanderslice of Terrell was elected 2018 TJCAA President. The group then stopped off at the Bob Wills Museum in Turkey on their way home.
"The students…represented our department and TVCC very well," said TVCC Ranch Management professor Marc Robinson. "and…took advantage of an outstanding educational opportunity that was fun."