Student Government Wins Chapter of the Year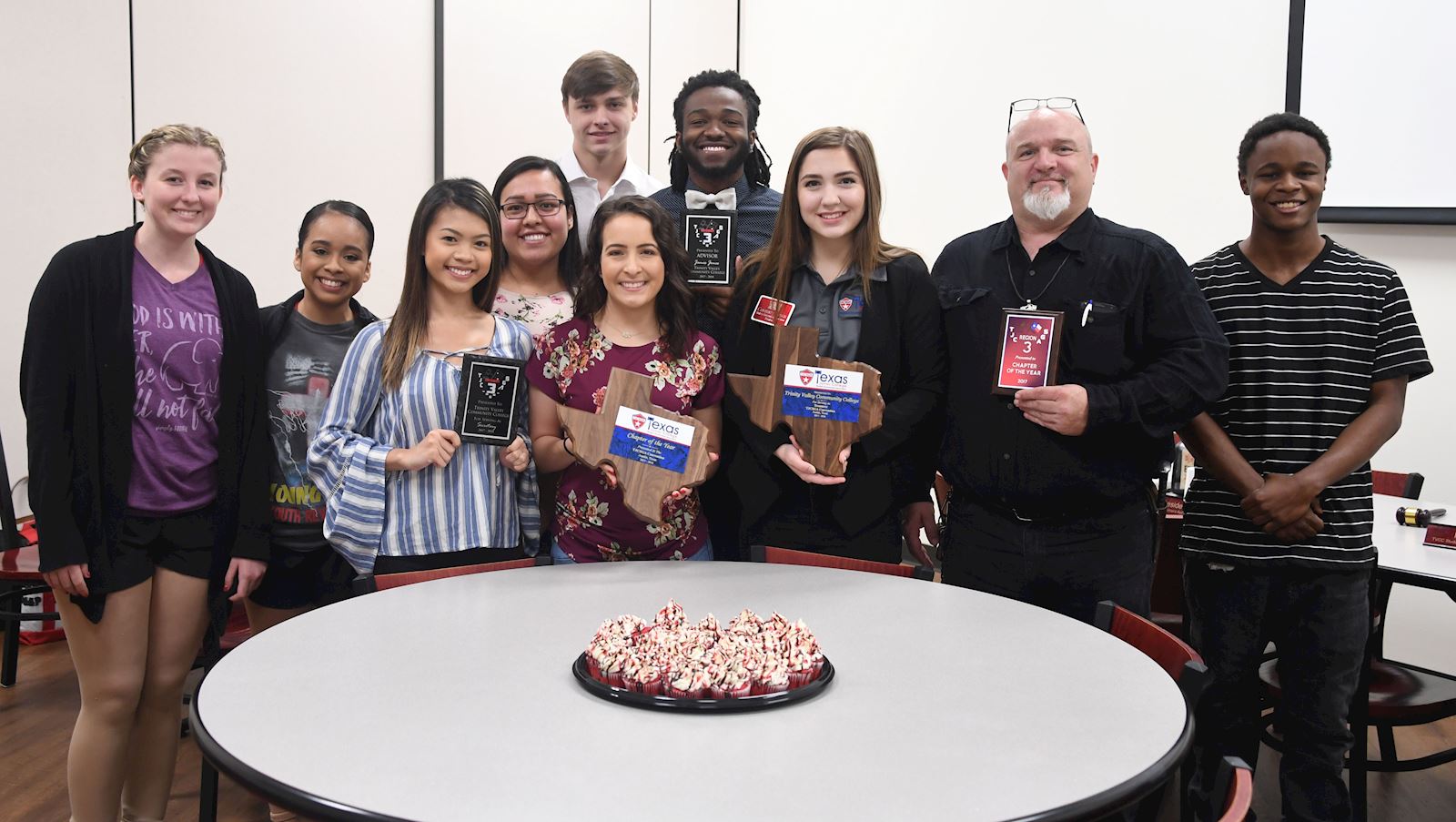 Trinity Valley Community College's Student Government Association was named Chapter of the Year at the Texas Junior College Student Government Association's annual convention, held April 5-8 in Austin.
"My experience at state was incredible," said chapter president Courtney Lewis, who also serves as State Treasurer. "We also earned Regional Chapter of the Year five years in a row. It was a great learning experience and the rest of the TVCC SGA members had a blast!"
"With a smaller than normal delegation this year, our students were able to say they did best any SGA could do in the state of Texas," said TVCC Student Services Specialist and SGA Advisor James Jones, who also serves as Regional Advisor this year. "It was important because it champions the hard work they put into TVCC, Region 3, and the state all year. I am extremely proud of them and their accomplishments."
TJCSGA is the only student maintained organization in the state that works to promote the cause of community college students at the local, regional, state and national level and represents more than 70 member colleges and 700,000 Community, Junior and Technical college students from across Texas. TVCC's chapter previously won the Chapter of the Year award in 2002, 2004 and 2015.