Cedar Creek Lake Rotary Donates $15,000 for New Scholarship Fund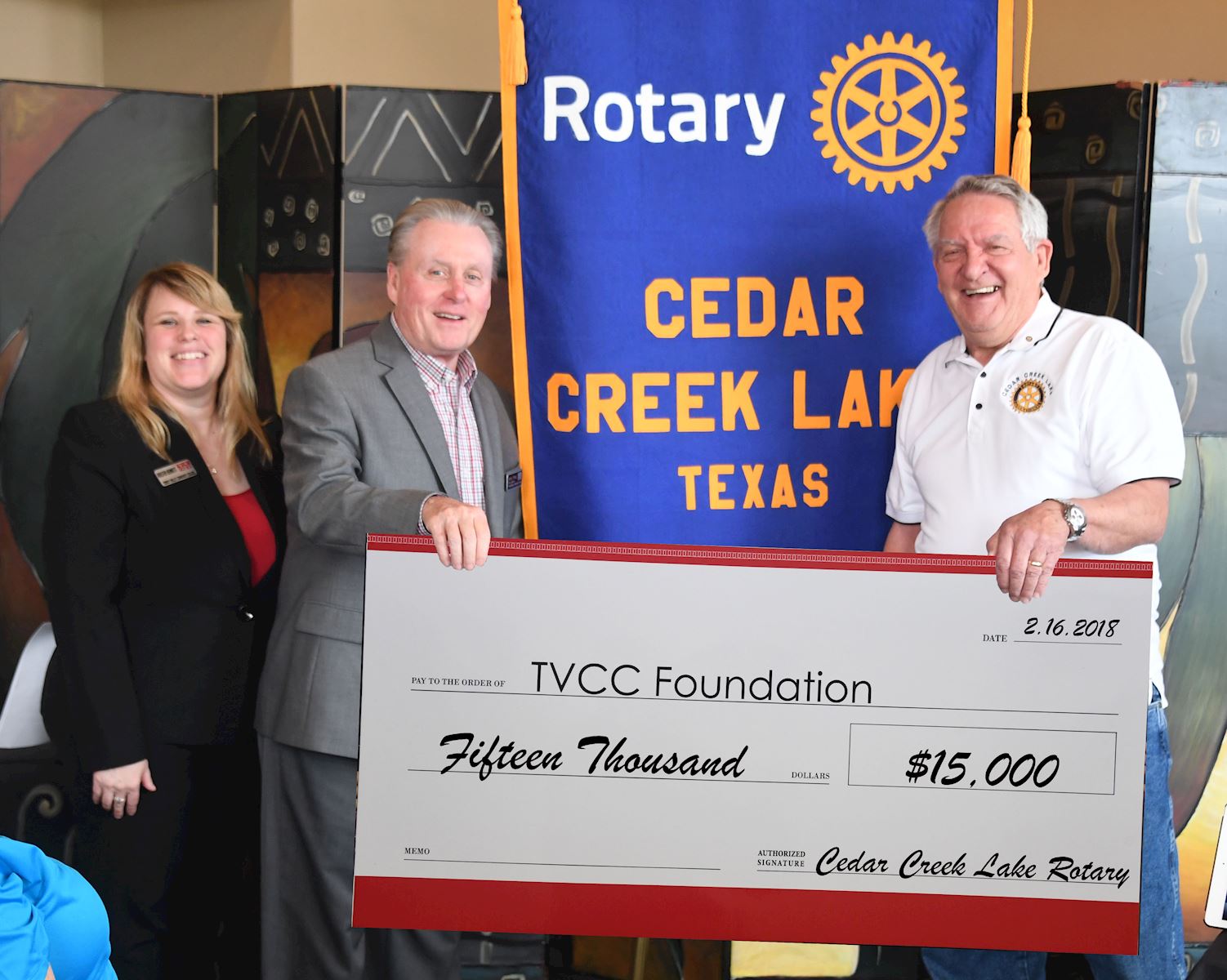 The Cedar Creek Lake Rotary Club donated $15,000 to the Trinity Valley Community College Foundation Friday, February 16 to establish a new scholarship fund for Kemp, Mabank, Eustace and Malakoff high school graduates to attend TVCC.
The Rotary Club of Cedar Creek Lake General Scholarship Fund will award scholarships of $1,000 per semester for 1 year to new freshman students who graduate in the top 50% of their class. 10 scholarships will be awarded to students pursuing an Associates of Arts degree and 5 scholarships will be awarded to students pursuing an Associate of Applied Science degree or Workforce program. The first 15 scholarships will be awarded for the Fall 2018 semester and recipients may reapply for a second year, provided they maintain a 2.0 GPA and remain enrolled full-time.
"This generous contribution to the TVCC Foundation will support underserved students in the pursuit of their studies at Trinity Valley Community College and allow each recipient to focus on their academics instead of dealing with a financial burden," said TVCC Vice President of Institutional Advancement/TVCC Foundation Executive Director Dr. Kristen O. Bennett. "We wholeheartedly appreciate the sacrificial gift made by the Cedar Creek Rotary Club and its members. This scholarship fund will make an impact for generations."
For application information, contact the TVCC Foundation office at 903-670-2620 or lland@tvcc.edu.