Angel Turner, MSN, RN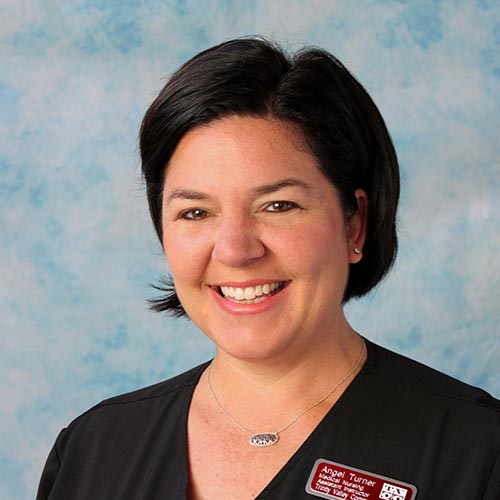 Angel Turner, MSN, RN
CMA Instructor
Mrs. Turner is Wills Point, TX High School Graduate. She attended TVCC Athens and Terrell during High School and the summer following. She attended one year at Hill Junior College, Hillsboro, TX. She attained her Bachelor of Science in Nursing from Midwestern State University, Wichita Falls, TX. And her Master of Science in Nursing Education from Western Governors University TX in 2020.
She has worked as a CNA, a Medical Assistant, a Telemetry Monitor Tech, ICU & Telemetry Unit Secretary, L&D Scrub tech, a full time Labor & Delivery RN (Wichita Falls and Baylor, Dallas), a school nurse (Forney), pediatric home health nurse, public high school Health Science teacher (Terrell), and now 6 years as a TVCC M/NA and Phlebotomy Instructor.
Mrs. Turner is married to her high school sweet heart and they are blessed with two children, Hope & Lance. She takes pride in the quality of the TVCC M/NA Graduates and enjoys feeling like she played a small part to help them grow into competent, hardworking, honest and kind medical care providers. She sets a high standard for her students to prepare them to enter the workplace environment.
Mrs. Angel Turner, MSN, RN
angel.turner@tvcc.edu
903-670-2695