Patti Vasquez, MSN, BSN, ADN, RN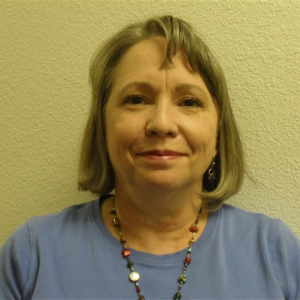 Patti Vasquez
ADN Instructor
Mrs. Vasquez was raised in the west Texas city of Midland. She initially earned an associate degree of nursing at Midland College School of Nursing. Mrs. Vasquez earned both a bachelor's degree and a master's degree in nursing at the University of Texas at Tyler. Her master's degree was earned in 2009 with a focus on nursing education. Because of her love for nursing, during graduate school she maintained a primary area of focus on the population of nurses and gained a unique insight for healthcare workplace related issues. Mrs. Vasquez is a member of Signa Theta Tau Honor Society for Nursing, the Organization for Associate Degree Nursing, and the National League for Nursing.
Mrs. Vasquez practiced nursing for 20 years in a variety of clinical settings in the hospital, which includes Nursing Administration, Medical/Surgical, Infection Control, Emergency and Pediatrics. Outside of the hospital setting she practiced Hospice Nursing for 3 years in the home and long-term care settings. Mrs. Vasquez became a professor of nursing at TVCC in 2013. She has served as the chairman of the Retention and Mentoring Committee for the Associate Degree Nursing Program since 2015. Mrs. Vasquez has also served as a faculty advisor for the Alpha Tau chapter of the Alpha Delta Nu honor society for associate degree nursing since 2015.
When not at work, Mrs. Vasquez enjoys sewing, quilting, gardening, and a variety of crafting projects. Mrs. Vasquez is a practicing Catholic and attends church on a regular basis. She is married with 4 grown children and 7 grandchildren all of which are the lights of her life.
Mrs. Patti Vasquez, MSN, BSN, ADN, RN
patricia.vasquez@tvcc.edu
469-614- 3815
"Too often we underestimate the power of a touch, a smile, a kind word, a listening ear, an honest compliment, or the smallest act of caring, all of which have the potential to turn a life around." Leo Buscaglia