Jason Smith, MSN, RN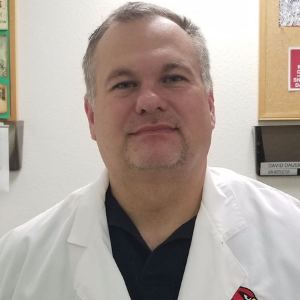 Jason Smith
Associate Vice Provost – Health Science Center
Mr. Smith earned a Certificate of Vocational Nursing in 1998 and an Associate of Applied Science in Nursing in 2002 from Trinity Valley Community College (TVCC). He earned his Bachelor of Science in Nursing from the University of Texas at Arlington in 2012 and a Master of Science in Nursing from Texas Tech University Health Sciences Center in 2017. Mr. Smith is enrolled as a Doctor of Nursing Practice student at Post University American Sentinel College of Nursing & Health Sciences.
Mr. Smith worked at Texas Health Kaufman from 1996 to 2017 in the Emergency Department. He has held positions as a Patient Care Technician, Licensed Vocational Nurse (LVN), and Registered Nurse. Mr. Smith has experience as a charge nurse, nursing supervisor, hospital educator, and trauma coordinator. In addition to working in the acute care hospital setting, Mr. Smith has held part time positions in long term care facilities as an LVN and RN as charge nurse and weekend supervisor.
Mr. Smith was an adjunct clinical instructor for the Vocational Nursing Program at TVCC from 2004 to 2007. Mr. Smith was the Vocational Nursing Program Coordinator from 2007 to 2019 teaching in the classroom, skills laboratory, and in the clinical setting. In 2019 Mr. Smith became the Associate Vice Provost for the Health Science Center.
Mr. Smith is a drummer and plays in a band out of Forney, TX called Second Hand. In addition to the drums, Mr. Smith plays the bass guitar.
Mr. Jason Smith, MSN, RN
jason.smith@tvcc.edu
469-614-3825