Dual Credit Accommodations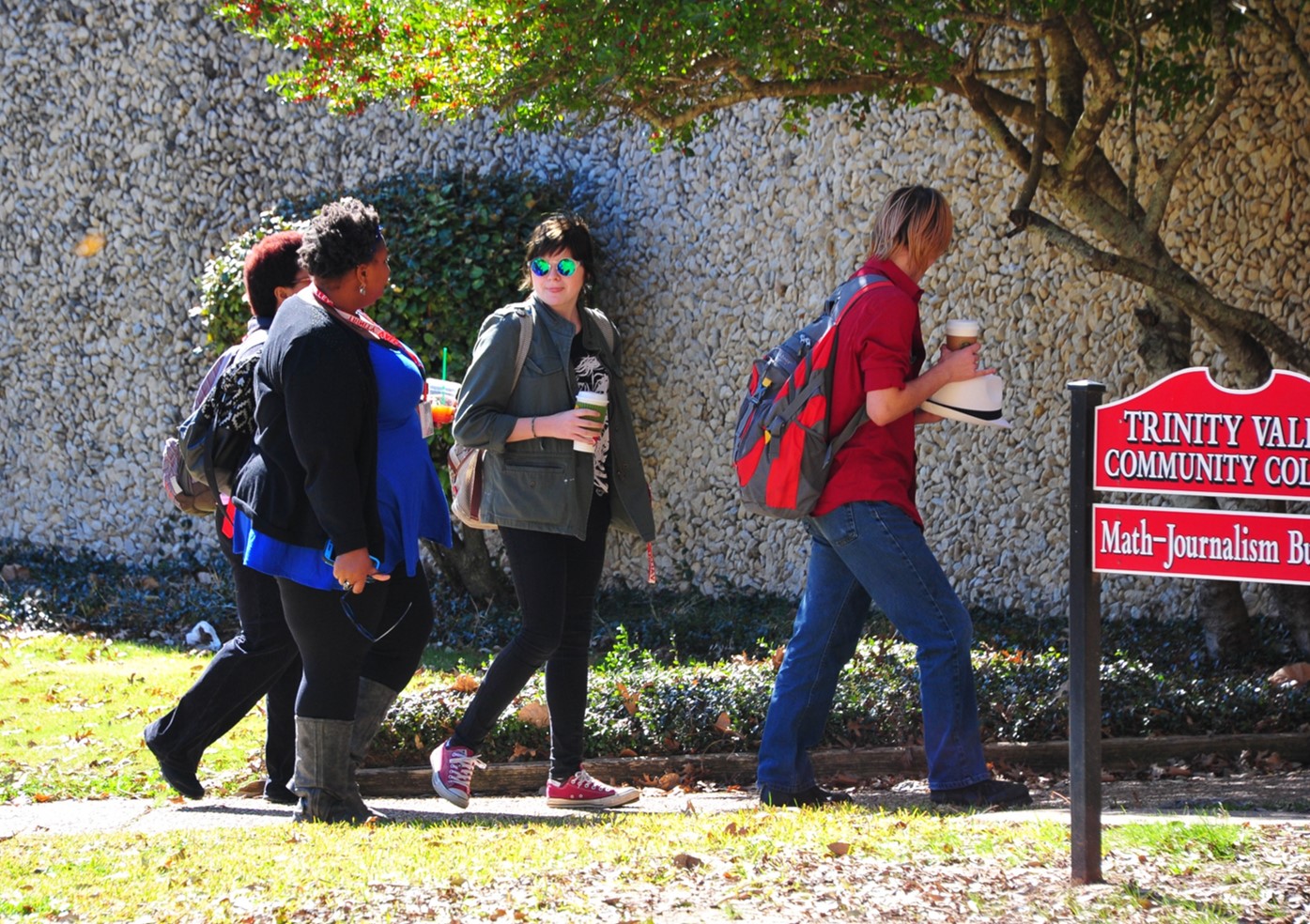 High school students with disabilities who are presently taking a TVCC college course through the PINNACLE program or through Dual Credit or who plan to enroll in dual credit courses are eligible to receive disability appropriate accommodations. Whether the student is taking the course in their own high school classroom, online, or at the Athens, Palestine or Terrell campus, the student must disclose their diagnosed disability(ies) to the college disabilities coordinator (Melinda Berry) or the local campus ADA liaison (contact information listed at the end of this document). Keep in mind that it is the STUDENT'S responsibility to request these accommodations by completing and submitting a TVCC "Request for Accommodation Form". The school counselor/representative may assist in delivering the completed documentation required and the request form, but all documents MUST be signed and dated by the students themselves.
The dual credit student requesting accommodations is required to meet with the disabilities coordinator or identified ADA TVCC campus designee (listed below) in person and provide appropriate diagnosis documentation that will support the request for accommodations. The reasonable accommodations that are established for students taking college level classes are determined by the college disabilities coordinator or the local campus ADA liaison based upon their review of the "Request for Accommodation Form" and supporting documentation. Appropriate supporting disability documentation includes:
Date of no older than five (5) years old

A diagnosis of current disability

How the diagnosis was reached (names of evaluation instruments and criteria, if appropriate

How the disability affects a major life activity (functional limitations and the level of severity of the disability

The areas of educational impact

Prescriptive treatments and/or medications and the impact on the disability

The credentials of the diagnostician

Specific suggestions for reasonable accommodations appropriate to the postsecondary education level. Recommended academic accommodations.
*Please see the Handbook for Students with Disabilities for more detailed documentation information that is related to specific diagnosis.
In college level classes, the curriculum will not be modified to meet the needs of dual credit or PINNACLE students with disabilities. Those students are expected to demonstrate the same level of understanding of course material-and meet the same minimum skill performance standards-as all other students in the college class. Neither high school IEPs nor 504 plans are applied at the college level. Rather, the accommodations identified as reasonable according to the disability diagnosed and supporting documentation are applied. Consequently, students are encouraged to meet with the college disabilities coordinator or liaison before beginning the college course in order to determine what reasonable accommodations will apply and what additional student support resources are available to all students.
Since the college curriculum is not modified for any student, with or without verified disability(ies), students who wish to take a college course for credit, must comply with the following applicable college requirements:
They must be otherwise qualified to do college level work

They must meet the essential elements of the course

They must meet academic standards
The following list (not comprehensive) provides examples that are NOT considered reasonable accommodations:
Modified/alternate tests (i.e., word banks)

Use of an aide/para-educator

Reduction of course requirements (i.e., fewer problems, pages or lessened assignments)

Small group testing
Athens, Palestine, Terrell Health Science Center
Melinda Berry
Technology Building 323
(903) 675-6224
Terrell Campus:
Cherie Henson
(972) 563-4932