2014-2015 Ag Club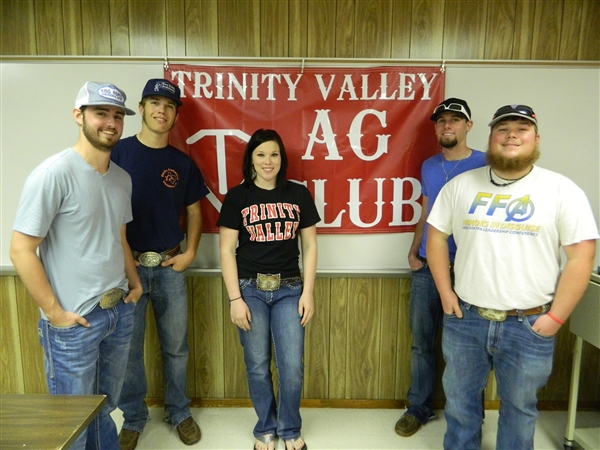 ________________________________________________________________________________________________________
Texas Junior College Agriculture Association, 2015 State Convention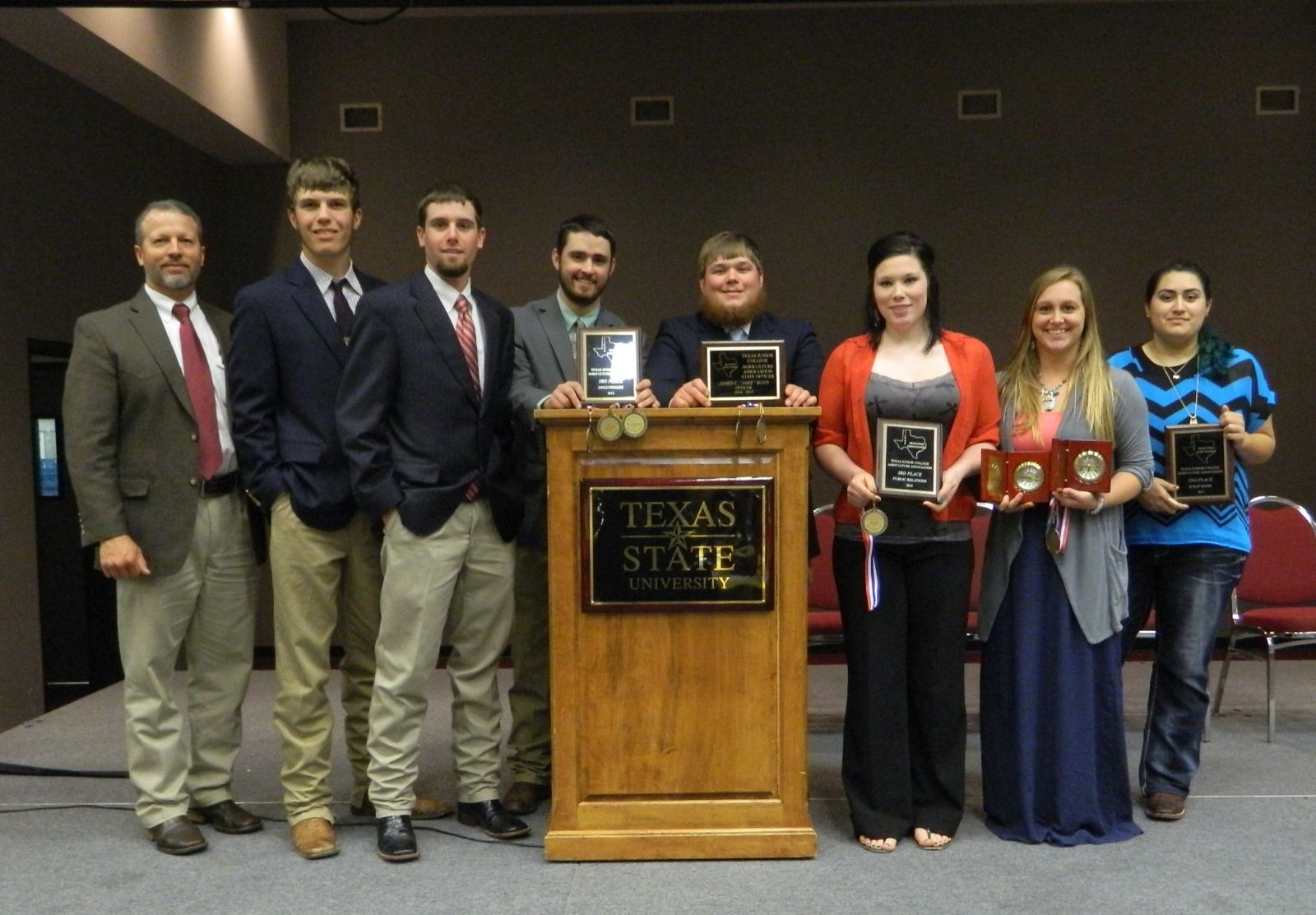 TVCC Ag Club members attended the 2015 Texas Junior College Agriculture Association Convention held at Texas State University in San Marcos, Texas on April 1-3. They are pictured above with awards they claimed by placing very well in the leadership contests held during the convention. From left to right: Marc Robinson, Ag Club Advisor;
Tanner Essary
, 2nd Wildlife quiz and 4th Ag Mech. quiz;
Taylor Davis
, 2nd Ag Mech. quiz and 3rd Public Relations;
Cally Cox,
served as TJCAA Chaplain;
Jake Boyd
, 2014-2015 TJCAA State Officer-Sec., 4th Animal Science quiz and 4th Wildlife quiz;
Karissa Gant
, 4th Ag Economics quiz and 3rd Public Relations;
Sarah Clifton
, 1st Agronomy quiz, 1st Entomology quiz, and 2nd Equine quiz;
Angelica Lippart
, 2nd Scrap book contest; 3rd Place Sweepstakes (Overall points award)
More photos from the 2015 TJCAA Convention below: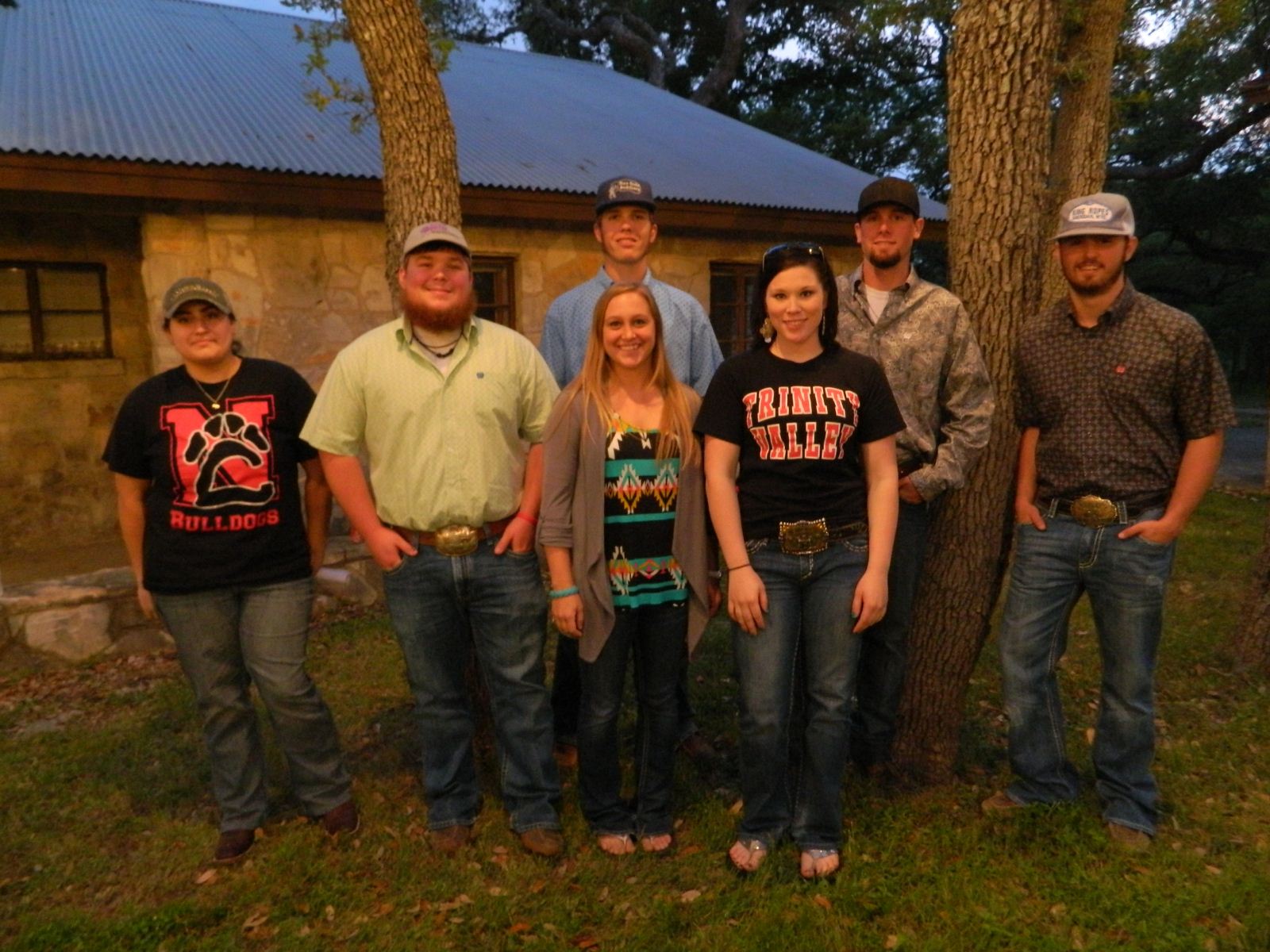 At the TSU Freeman Ranch Lodge for the Wednesday evening mixer.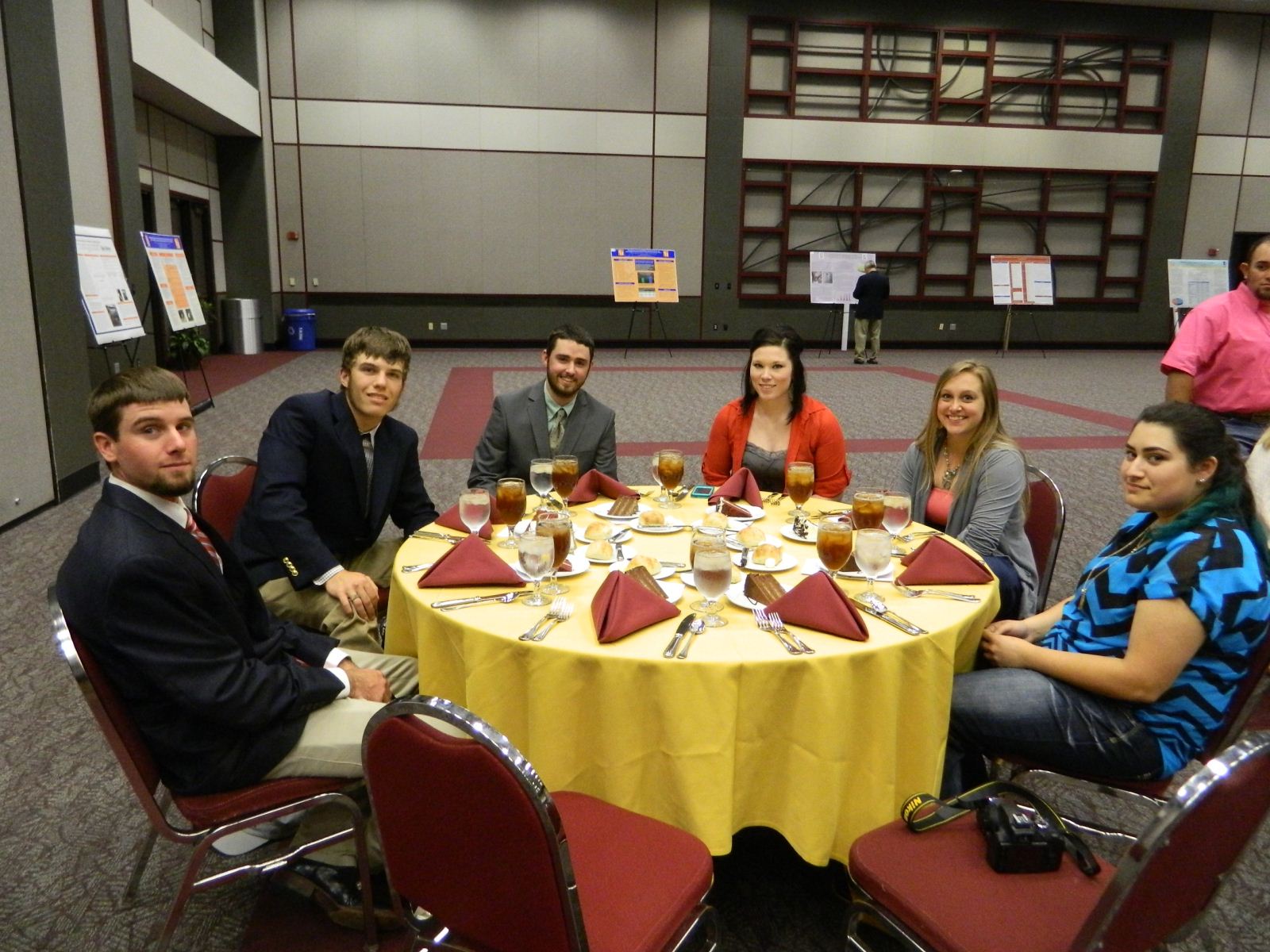 The Awards Banquet on Thursday evening.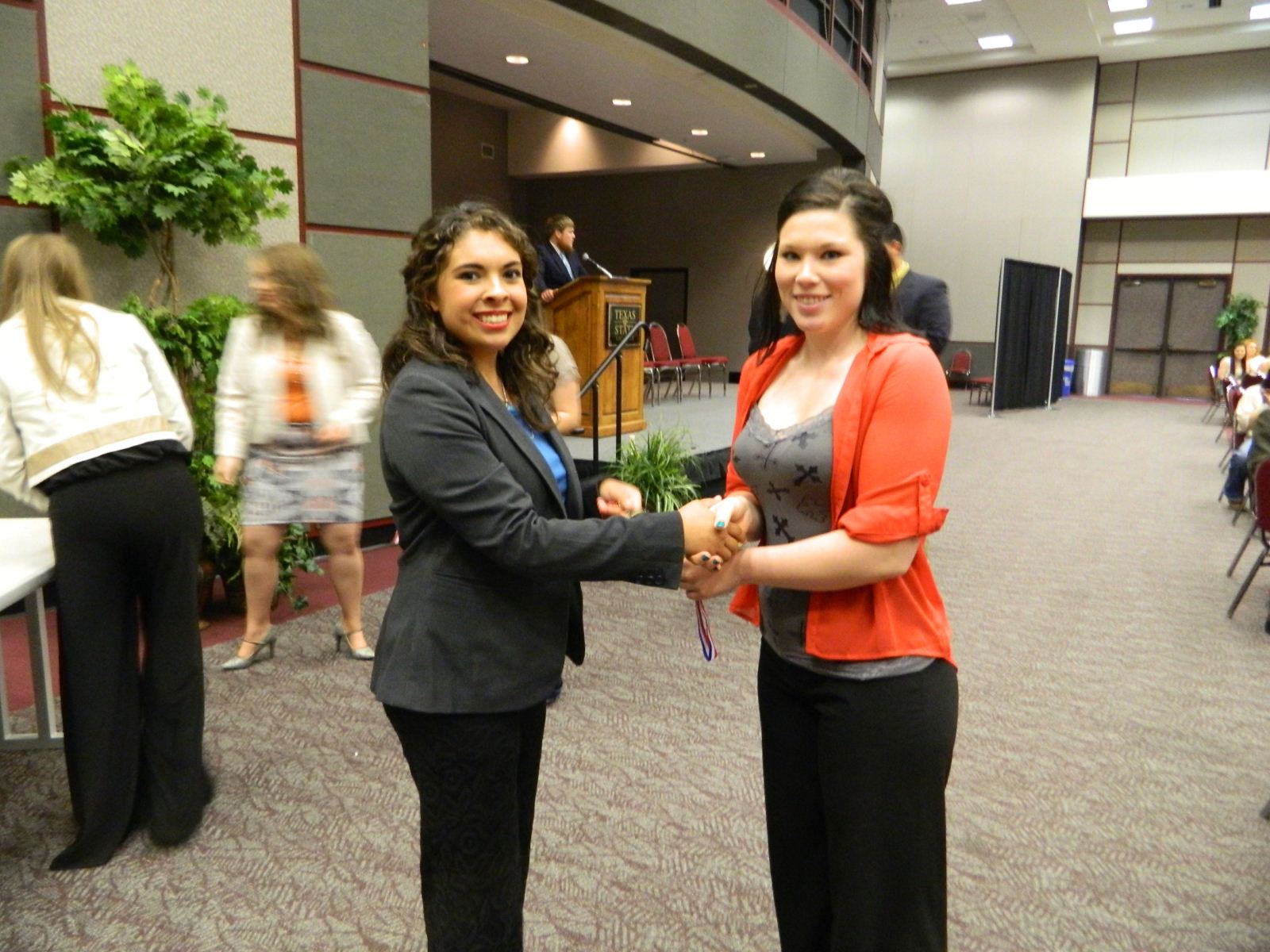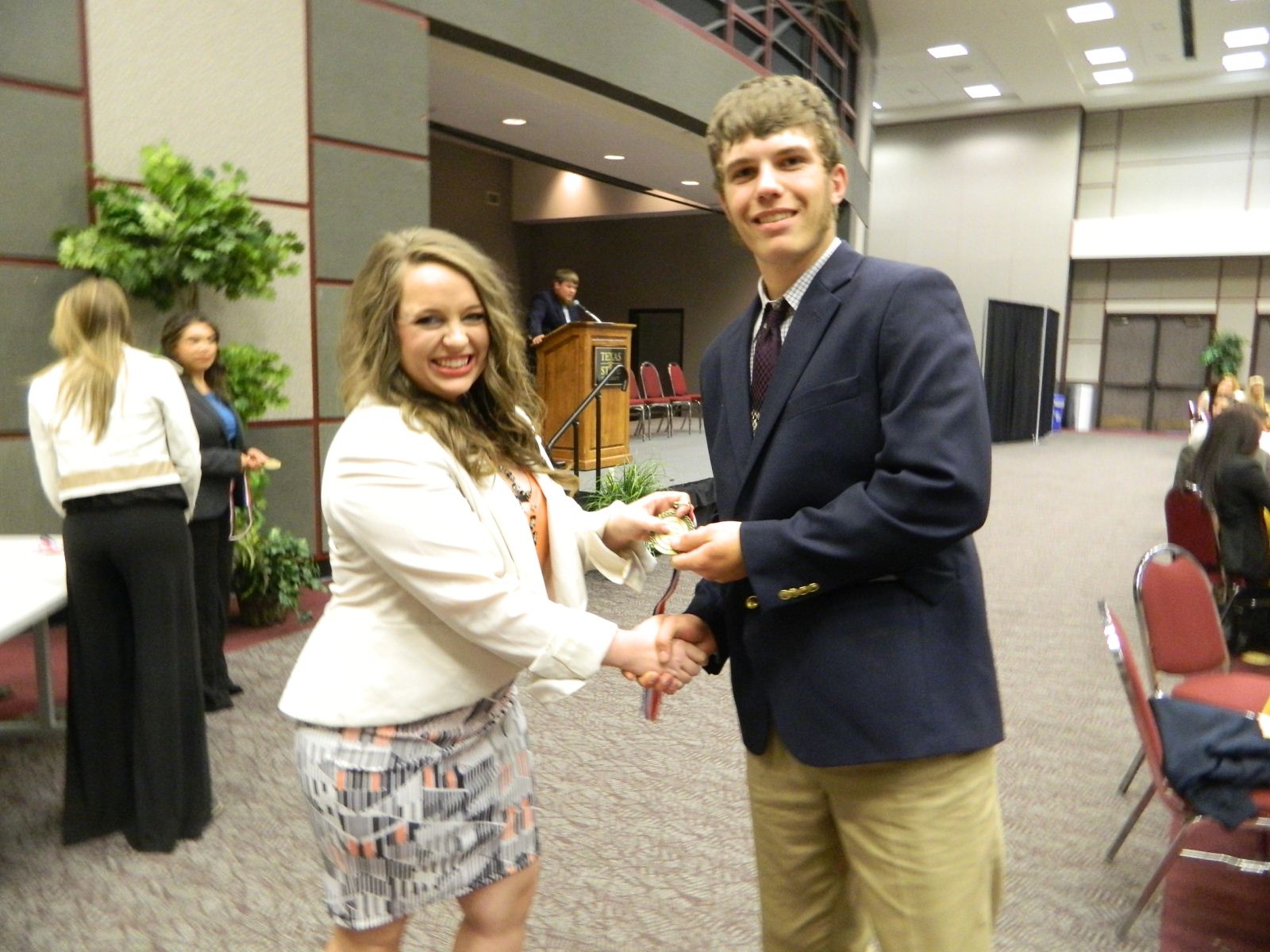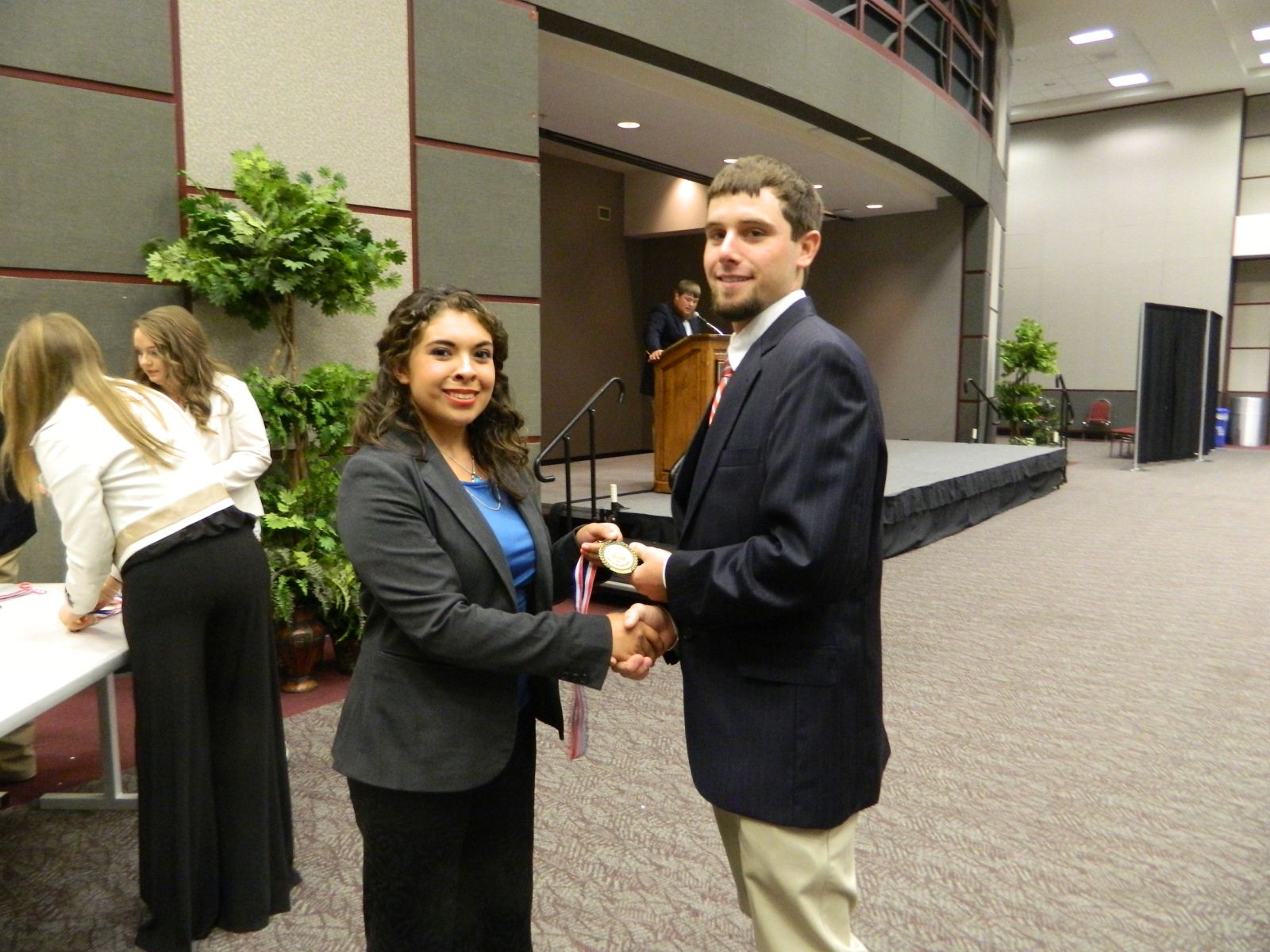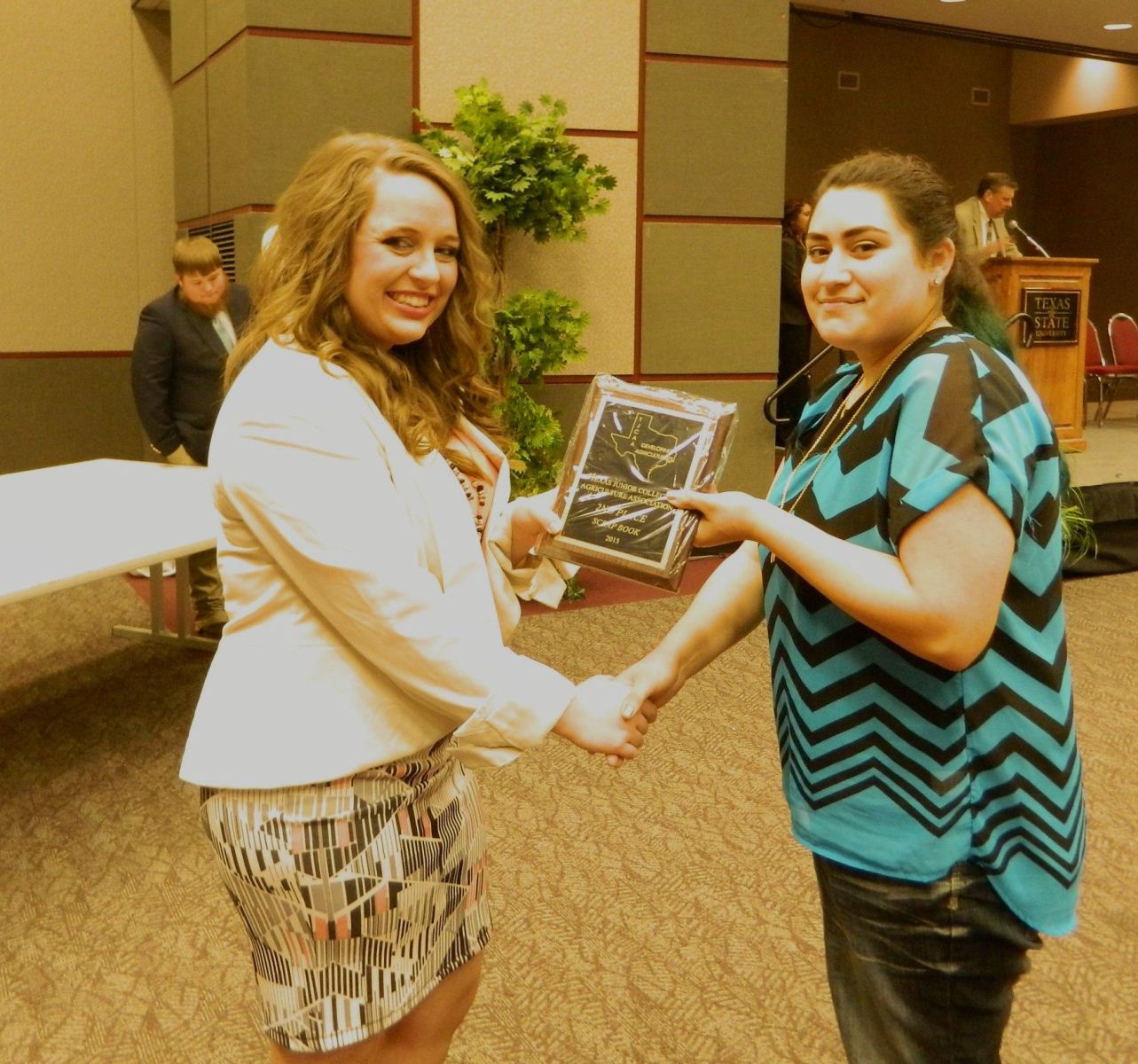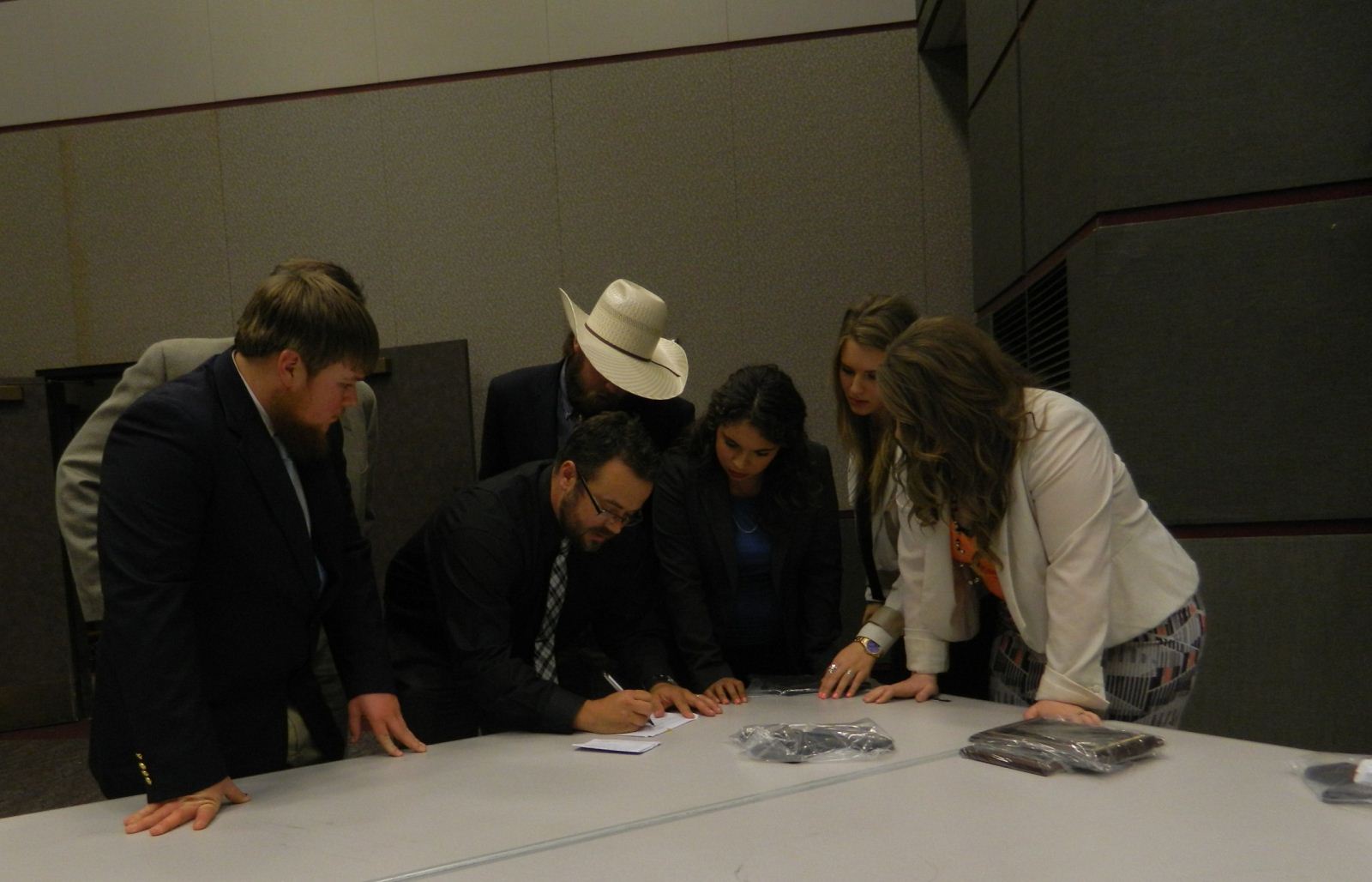 2015 TJCAA state officer team. TVCC Ag Club president, Jake Boyd, is pictured on the far left. Each student is from a different Texas Junior College. Bryn Benke, of Blinn College was the state advisor this year.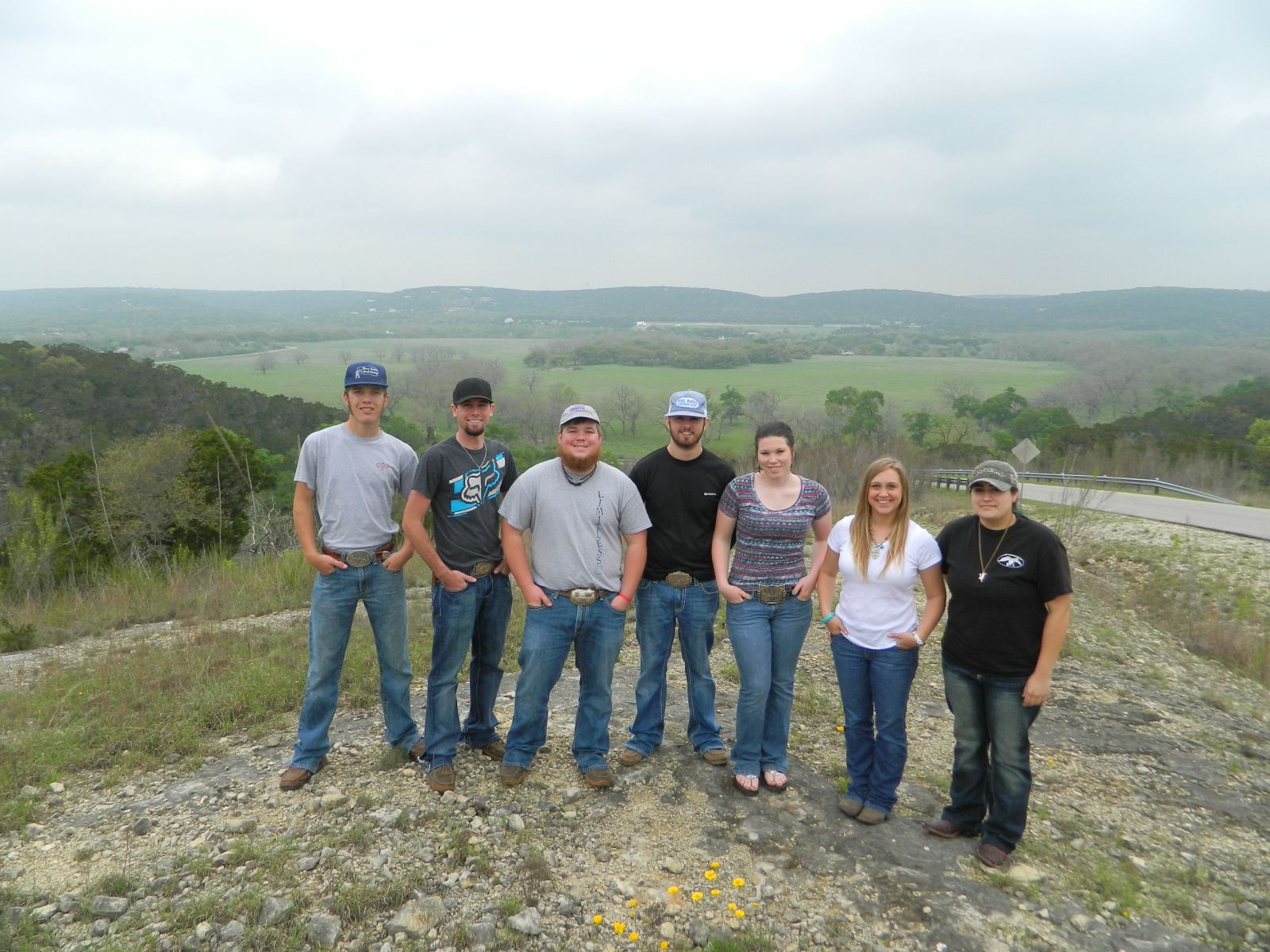 We also toured a local farm that direct markets all of their produce and livestock to consumers and brings in added income by having facilities for weddings and for visitors to stay on their farm. The farm was located in the valley that can be seen in the background.