Financial Assistance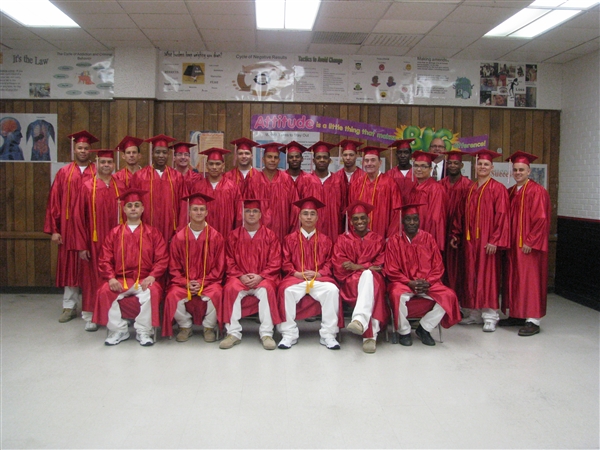 Trinity Prison Project
Your gift to the Trinity Prison Project is an investment in educational excellence.
Charitable giving today ensures future benefits for generations to come. By supporting excellence in correctional education, student growth opportunities and innovative teaching initiatives, your contribution not only enhances the student's life but also insures a more successful transition back into society. A college education has a tremendous effect on offender recidivism rates.
Contributions to the Trinity Prison Project create a legacy of success for Trinity Valley Community College graduates. You can even make a contribution to a scholarship fund for a specific college student through the Trinity Prison Project. In many cases, contributions are tax deductible. See your tax professional for details. A donation is not simply a gift; it is an investment in a student's future and in your community.
Take the time to make a donation today. Make checks payable to Trinity Valley Community College and mail to:
The Trinity Prison Project
c/o Barbara Blackmon
PO Box 2530
Palestine, TX 75802


Hazlewood Act Benefits
A veteran may be entitled to apply for a waiver of tuition by Trinity Valley Community College if he meets the following requirements:

If an inmate was a Texas resident at the time of induction into military service, he may be eligible for financial aid. He must provide a DD214 Member 4 and a letter from the V.A. stating that he has no education benefits remaining to apply. Conditions for eligibility include 180 days of active service, and an honorable or general discharge under honorable conditions. The inmate may not be in default on any student loan. The
address of the regional V.A. Office to request your DD214 Member 4 is 701 Clay Ave. Waco, TX 76799. The address of the regional V.A. Office to request a letter regarding ineligibility for V.A. benefits is P.O. Box 8888, Muskogee, OK 74402-8888.

Students enrolled at TDCJ units are not eligible for the Montgomery GI Bill /V.A. education benefits through TVCC. The College is not approved by the Texas Workforce Commission and Department of Veterans Affairs to certify students who are currently incarcerated.


Texas Public Education Grant
TPEG funds may be applied to student tuition if available.