TVCC offers new online court reporting program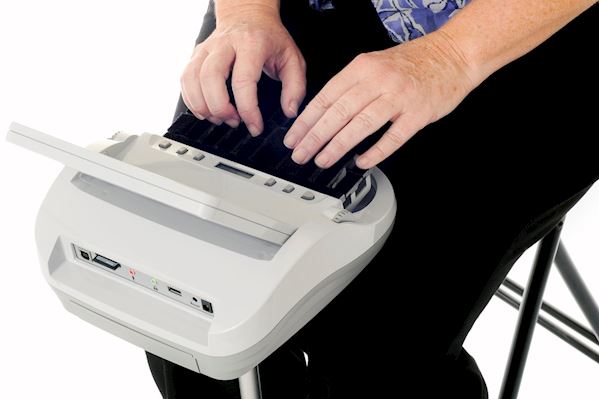 Beginning in the fall semester, TVCC will offer a certification program for court reporting.
The online program begins on September 14.
Designed to provide basic knowledge in the accurate documentation and recording of proceedings of courts, legislative assemblies, committee meetings, live transcription and closed captioning, the program will prepare students for a robust career with great earning potential, job options and flexibility.
"We worked alongside the Texas Court Reporters Association to develop a program that will train students for the workforce as a an official court reporter, freelance court reporter, closed caption or communication access realtime translation (CART) provider," said Chris Hicks, M.Ed., director of adult and continuing education at TVCC.
Students in the 18-month cohort program will complete six 11-week modules utilizing Mark Kislingsbury's theory and curriculum, which is known among the profession for its short writing method, giving students an advantage in completing the training. Students can expect to learn about theory, speed building, computer aided transcription (CAT) software, medical terminology, and English vocabulary and punctuation during the program.
"We are thrilled that TVCC chose to add the court reporting program, because it will help alleviate a nationwide shortage in the field," said Brooke Ingram, executive director of the Texas Court Reporters Association. "It's truly an amazing career to pursue, and there are so many options available from the traditional court reporting, to closed captioning opportunities to help the hearing-impaired population. It's extremely rewarding, to say the least, and provides so much flexibility, so I would encourage anyone interested to register."
Tuition cost for six 11-week modules is $9,000 ($1500 per module) plus TVCC internet fee, books, software and machine rental. Registration for the program, beginning in September, is open now.
Please contact TVCC Continuing Education at 903-675-6212 or email ContEd@tvcc.edu for student advisement and registration assistance.