Trinity Valley Community College offers a certificate in Manicure/Nail Technology. A certificate of completion is designed to provide core courses in a workforce education program that specifically and directly relates to competencies needed for employment and potential advancement in career field.
Employment of manicurist and pedicurist is projected to grow 13 percent from 2016 to 2026, faster than the average for all occupations, according to the most recent U.S. Department of Labor Occupational Outlook Handbook, much faster than the average for all occupations.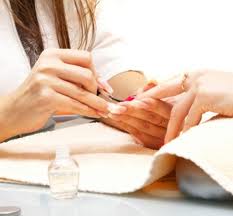 This program is designed to be completed in as little as one semester and students may enter this program during the fall semester each year. It has no special selection criteria for entry into the program and courses are scheduled in blocks on the Athens campus from 7:30 a.m. - 3:30 p.m. Monday through Thursday each Fall Semester.
Students will be required to complete a total of 640 clock hours to satisfy the Texas Department of Licensing and Regulations (TDLR) requirements.
To view the degree and certificates of this program.
The Department of Labor Statistics show that the job outlook for a Manicurist is to increase by 13% for 2016-2026
Check here for Local Job Listings that have been shared with TVCC.
Departmental Scholarships
Coming Soon!
Athens
Janet Elledge
903.670.2609
jelledge@tvcc.edu
For students in this course who may have a criminal background, please be advised that the background could keep you from being licensed by the State of Texas. If you have a question about your background and licensure, please speak with your faculty member or the department chair. You also have the right to request a criminal history evaluation letter from the applicable licensing agency.