First time Cardinal Email Login
1

Navigate to your Cardinal Email
48 (business) hours after students have received communication form the TVCC Registrar's Office regarding admission, students will be able to access TVCC's Cardinal Email portal via the TVCC homepage found in the very top right corner above the search bar, and across from the TVCC logo.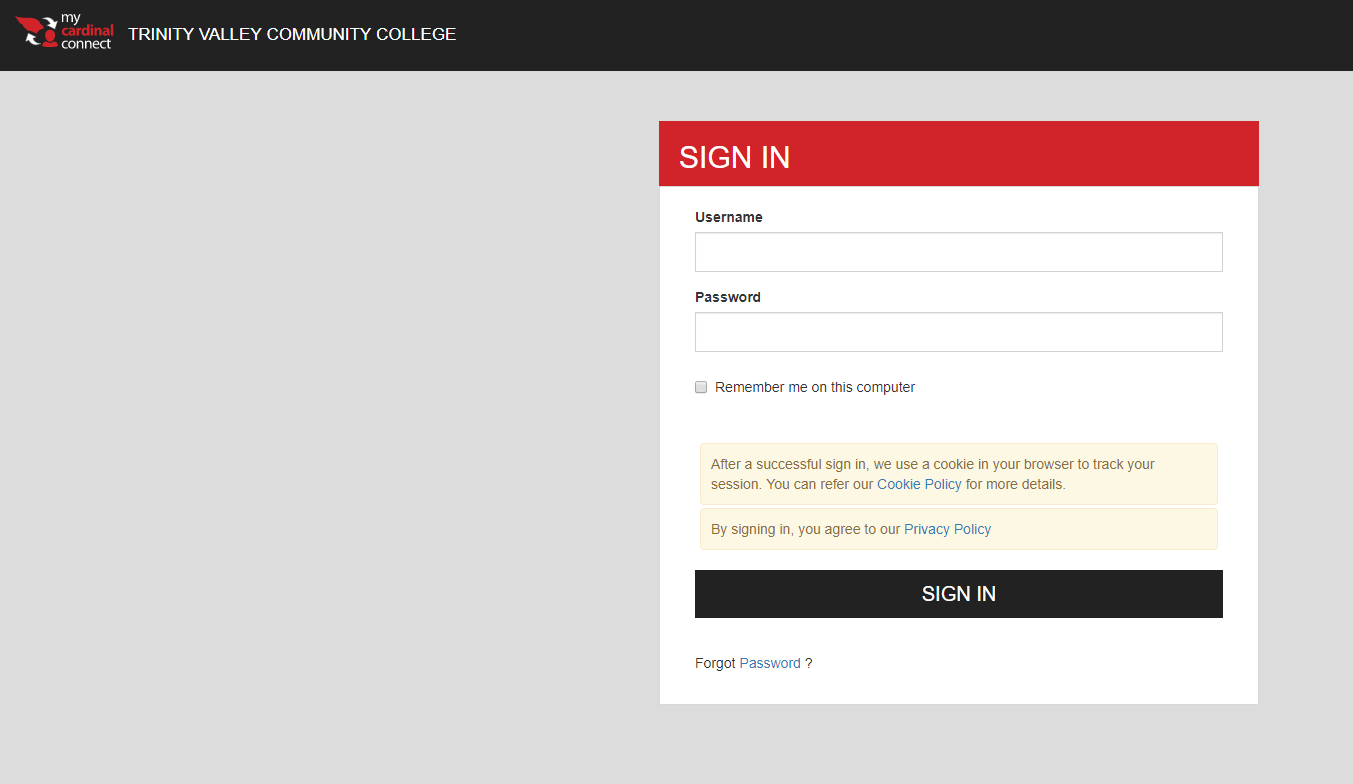 2

Log In
Login credentials are:
User name – Cardinal ID. Find your Cardinal ID here.

Password – lowercase first initial + last four digits of social security number + uppercase last initial + 4 digit year of birth (Jane Doe born in 1998 with social security number ending in 1234 and would generate password of j1234D1998)
3

Use your TVCC Cardinal Email
Once you are able to login to your TVCC Cardinal Email, you will be able to use it to communicate with TVCC faculty and staff. TVCC takes every student's privacy and security very seriously. Always use your TVCC Cardinal Email to correspond regarding your student account, and be sure to check your Cardinal Email regularly as this is where TVCC will send any announcements or updates.
Also, your TVCC Cardinal Email is the only portal whcihc will allow you to change your password. If you choose to change your password, the new password will automatically be updated for your other portals as well (My Cardinal Connect, Canvas, etc.).