Join your Zoom meeting from a computer.
Having trouble joining your Zoom meeting? Get step-by-step help here!
1. Once you have been sent your meeting ID and password, navigate to https://zoom.us/ on your preferred internet browser.
2. It is not necessary to create an account with Zoom to attend a meeting, but you may choose to create an account or log in with an existing account.
3. You will need to click on the button to "Join a Meeting" near the top of the page on the right hand side.

4. Then just type the Meeting ID in the prompt and click "Join."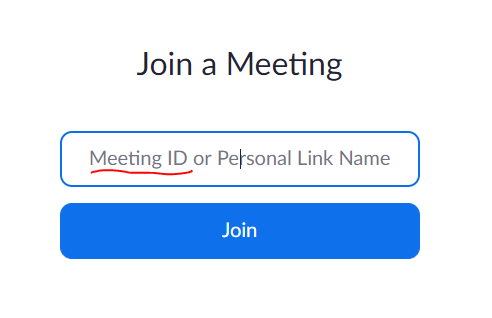 5. The next window will ask you for your name and the meeting password. Please enter the password exactly as you have received it. If you are signed into a Zoom account, it will not require you to put in your name.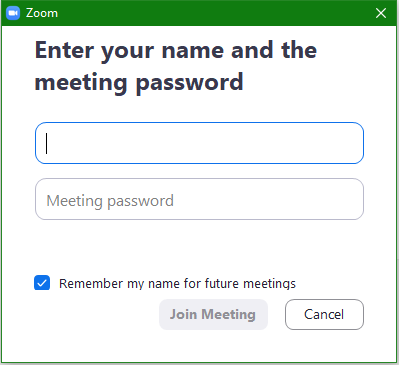 6. Click the blue "Join Meeting" button and your Zoom will launch. Follow any prompts to download the zoom application that might pop up, and your meeting will begin. See you soon!