How do I get connected to TVSecure?
Connecting to TVSecure with a Windows device
On the laptop, click the Wi-fi icon l

ocated on the far right of the task bar along the bottom of your screen.
Click TVSecure, then click Connect.

When prompted for Network Authentication, enter your [Cardinal ID]@tvcc.edu and your usual Cardinal ID password. For example:
Wi-Fi Name: TVSecure
Username: jsmith@tvcc.edu
Password: ********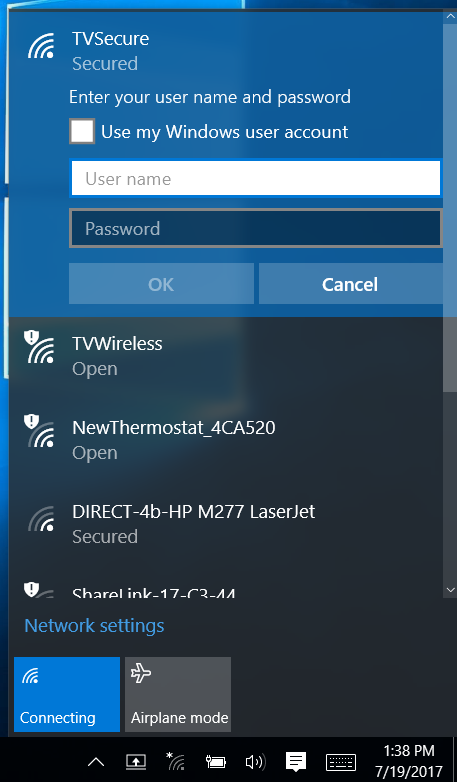 Connecting to TVSecure with an iPhone/iPad
Go to Settings.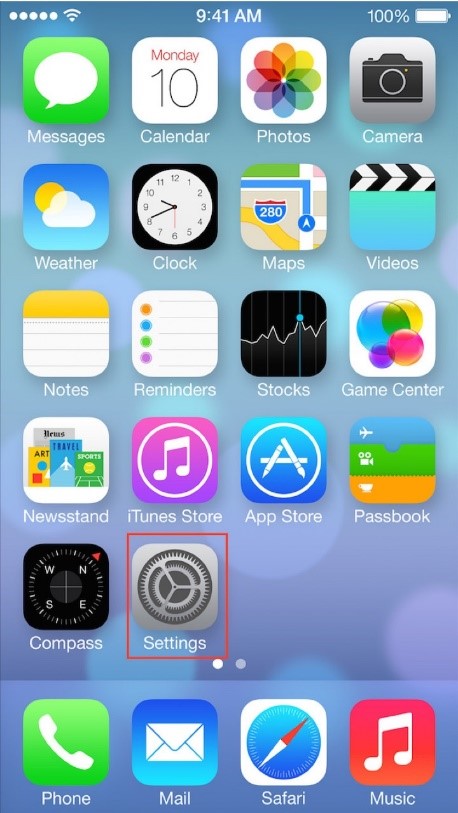 In the Settings section, select Wi-Fi.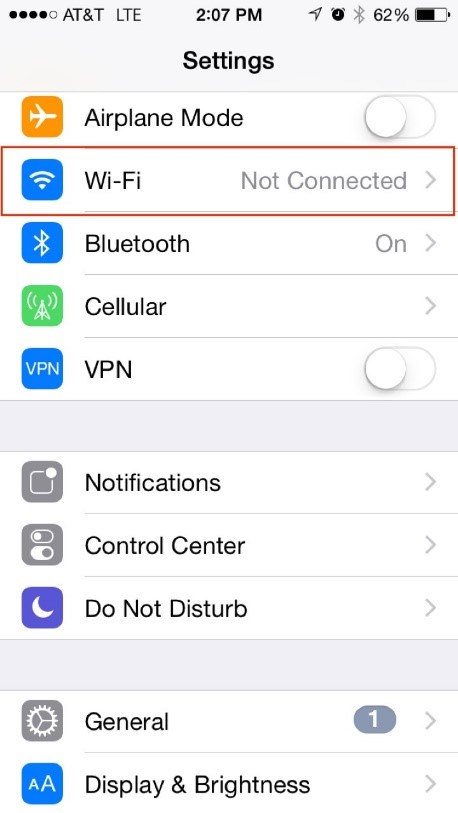 In the Wi-Fi section, select TVSecure.
O

n th

e next screen, enter your Cardinal ID and Password.
Username

is your Cardinal ID(jsmith@tvcc.edu)

Password

is your Cardinal ID password.

Select Join box at the top right of the screen to continue.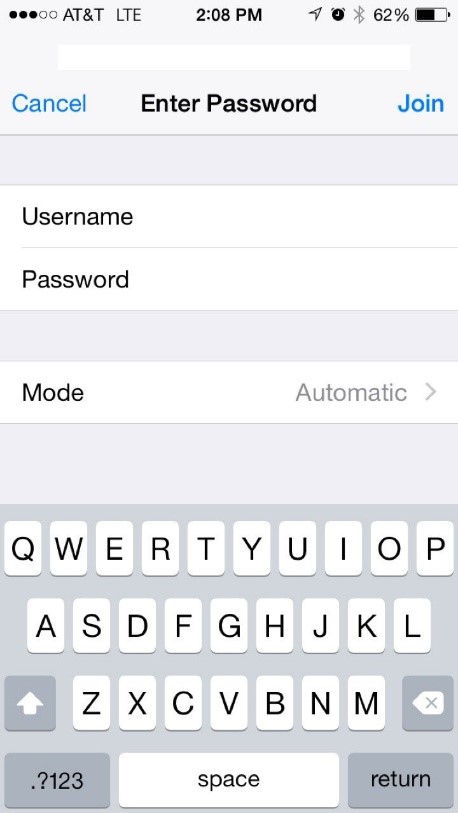 On the

Certificate

screen, select "Accept" to continue. This will install a certificate that is only used for access into the TVSecure's wireless network.

You will be automatically returned to the Wi-Fi screen. If the information was entered correctly, you will see the word "Connected" under TVSECURE, indicating that you are now on the network.
Connecting to TVSecure with an Android device
Select the Settings icon. You can also press the Menu button on your device and select Settings to reach it.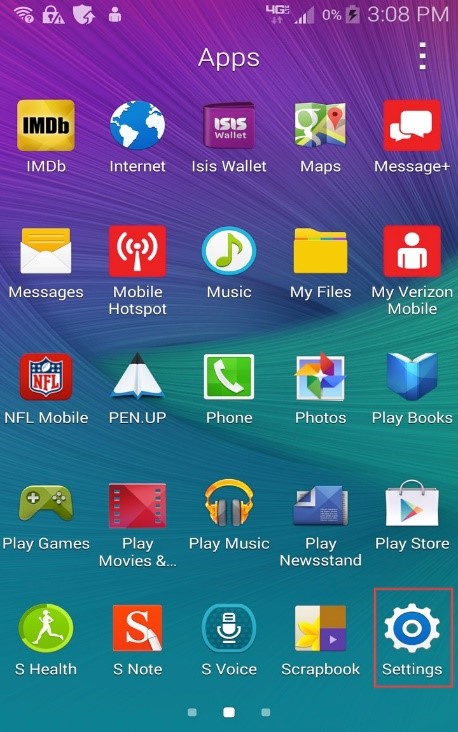 On the Settings page, Select Wi-Fi. The option is typically located be within the page itself.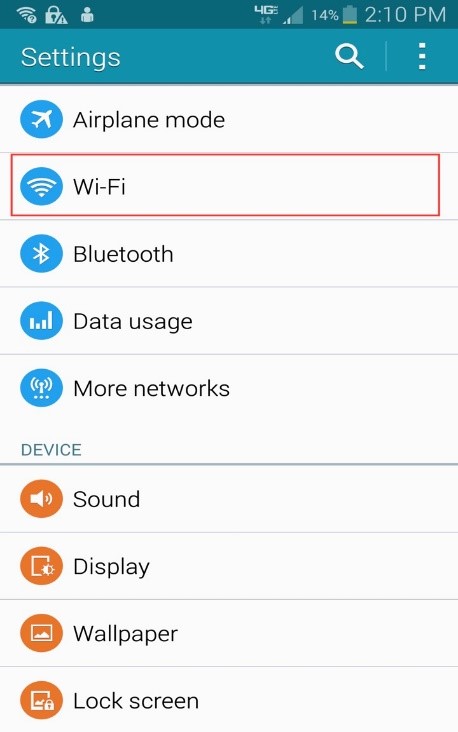 If Wi-Fi is enabled (the Wi-Fi option should be switched to ON), the next screen should show the available Wi-Fi networks. Click on TVSecure
This screen is the login prompt for the TVSecure wireless network. Enter the following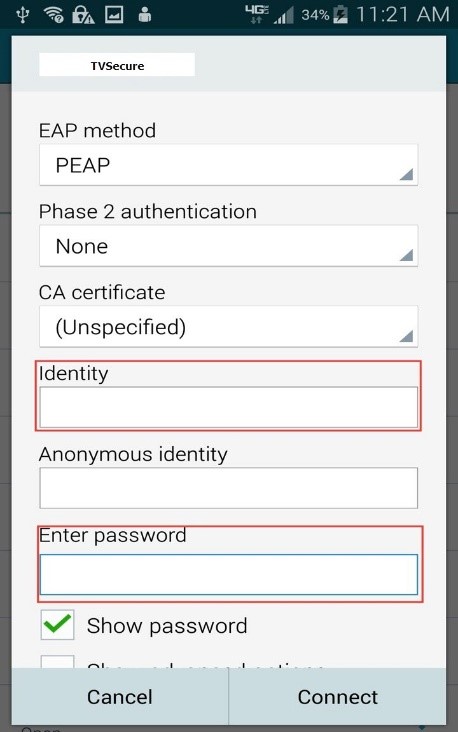 Identity – Cardinal ID (example: jsmith@tvcc.edu)
Password – Cardinal ID password
Result:

Your credentials will authenticate to TVSecure, and you will be connected to the selected wireless network.
Connecting to TVSecure with a MacOS device
Click on the Wi-Fi icon located in the upper right of your screen, just to the left of the time. Select the network TVSecure from the list of wireless networks.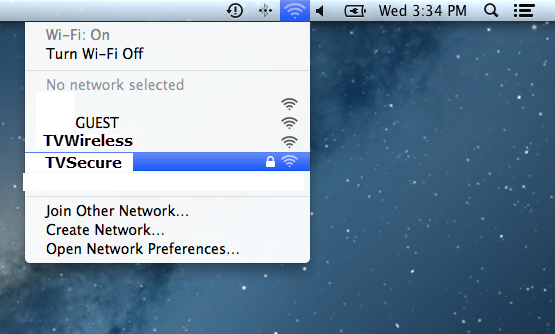 MacOS will prompt you for your WPA 2 Enterprise credentials. Please enter your Cardinal ID (example: jsmith@tvcc.edu) and password and click Join.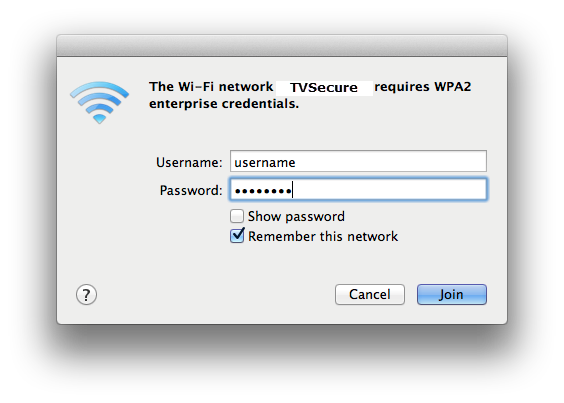 When prompted by the

Verify Certificate

window, click the Continue button.
In order to save these changes to your system, MacOS will prompt you for your machine's administrator username and password. This is not generally your Cardinal ID and password. Enter the administrator username and password and click Update Settings.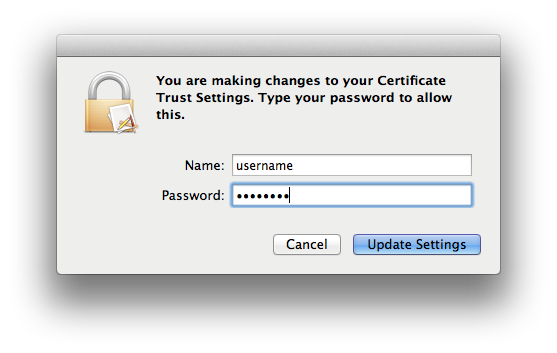 You can now verify that you're connected to TVCC's secure wireless infrastructure by viewing the Wi-Fi signal meter in the upper right-hand corner of your display.