TVCC Offers students Microsoft Office for free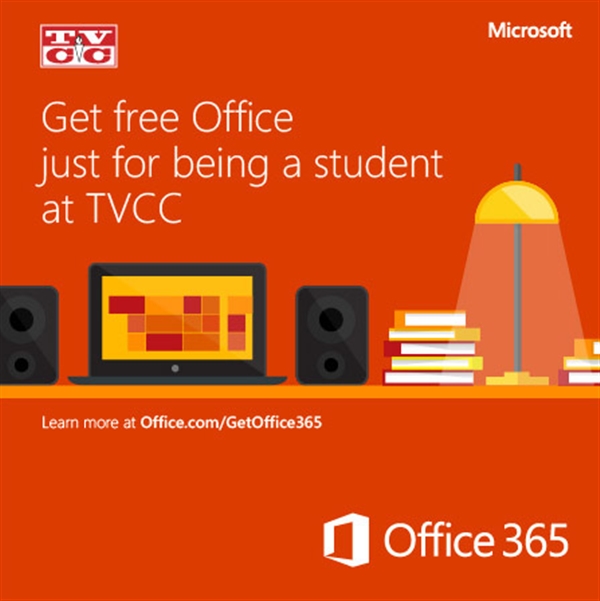 As educators, everyone at Trinity Valley Community College is united behind a single goal – help prepare our students to become the best they can be. Now, there's an exciting new benefit that aims to go a long way to achieve that goal. TVCC has made an agreement with Microsoft to provide Office to every one of our students for free. This automatically updatable, subscription-based software ensures our students always have the latest version of Word, Excel, PowerPoint, OneNote, and more for as long as they're a student here and the program continues. According to
IDC
, students with Office skills are better prepared for work in the professional world.
• Install on up to 5 compatible PCs and Macs, plus 5 tablets
• Use with OneDrive for automatic device syncing
• Gain valuable skills on the world's most popular document software
• Use the same programs as the faculty to ensure full file fidelity
This offer is available to all students at TVCC. To get your complimentary Office, visit
Office.com/GetOffice365
and follow the on screen instructions. Contact the school's IT department or visit
install Office on your PC or Mac with Office 365
for installation assistance.
Frequently Asked Questions