Pharmacy Technician
Classes start in Fall. Applications will be accepted from February 1st to June 1st
Click on Health Occupations Application tab on the right.
For details, contact Cindy Darragh 469-614-3829
Register Now!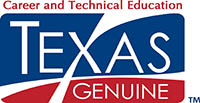 For students in this course who may have a criminal background, please be advised that the background could keep you from being licensed by the State of Texas. If you have a question about your background and licensure, please speak with your faculty member or the department chair. You also have the right to request a criminal history evaluation letter from the applicable licensing agency.