Ruth "Raz" Cook, MSN, RN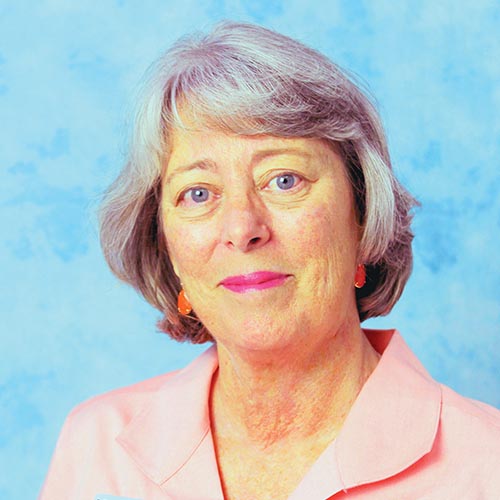 Ruth "Raz" Cook
ADN Instructor
Mrs. Cook obtained her Associate of Science Nursing degree from Hillsborough Community College in 1982 in Tampa, Florida. After a decade of working in orthopedics and critical care in Texas, she returned to Baylor University School of Nursing in Dallas for a Bachelor of Science in Nursing. She continued her education by accomplishing a Master of Science in Nursing from the University of Texas at Tyler in 1994. Mrs. Cook has been recognized by peers as an accomplished clinician and natural teacher. She has always enjoyed mentoring new nurses in every role that she has worked.
Mrs. Cook came to Dallas from Hollywood, Florida after a year of orthopedics and 2 years as a staff nurse in ICU. She began working at Baylor University Medical Center in Dallas during the initial liver transplant years, which was some of the most exciting nursing she has ever done. A teaching hospital has a great deal to offer and she especially enjoyed being the critical care educator. When she started her graduate work, she knew she wanted to become a teacher, but life and children took her out of the city and into rural Texas. In 1994, Mrs. Cook was teaching part-time for TVCC when she was invited into a nursing leadership position as Chief Nursing Officer of a 120-bed rural hospital. This started the next chapter of her nursing career in Leadership and Management. After 3 years as CNO, she was offered a CEO position. Mrs. Cook went on to serve as CEO for a regional healthcare system for 18 consecutive years at three different rural hospitals in the East Texas area. She returned to teaching full-time in January of 2019, and has recently validated her skills, knowledge, and experience through professional certification as a Certified Nurse Educator. This distinction is earned from the National League for Nursing through the certification exam which she passed in March of 2021.
Mrs. Cook believes Nursing is sacred work. We have a special opportunity and serious responsibility to build nurses who have the knowledge and clinical judgment to safely care for patients across the lifespan and to advocate for them when they do not have a voice. The healthcare system is complicated, and patients need nurses with Hands and Heart. She anchors the Nurses Christian Fellowship chapter which is an affiliate of the Intervarsity Fellowship, most commonly known for Christian Athletes at schools around the nation. When she am not working, she enjoys quilting, reading, and long hikes with her dogs.
Mrs. Ruth Cook, MSN, RN, CNE
ruth.cook@tvcc.edu
469-614-3811