Netiquette
Netiquette means etiquette on the Internet (or net). In an online course, you will be speaking through written word both to fellow students and instructors, so it is imperative to communicate well and professionally. Mostly, when speaking in an online course, the same rules apply for etiquette as in real-time.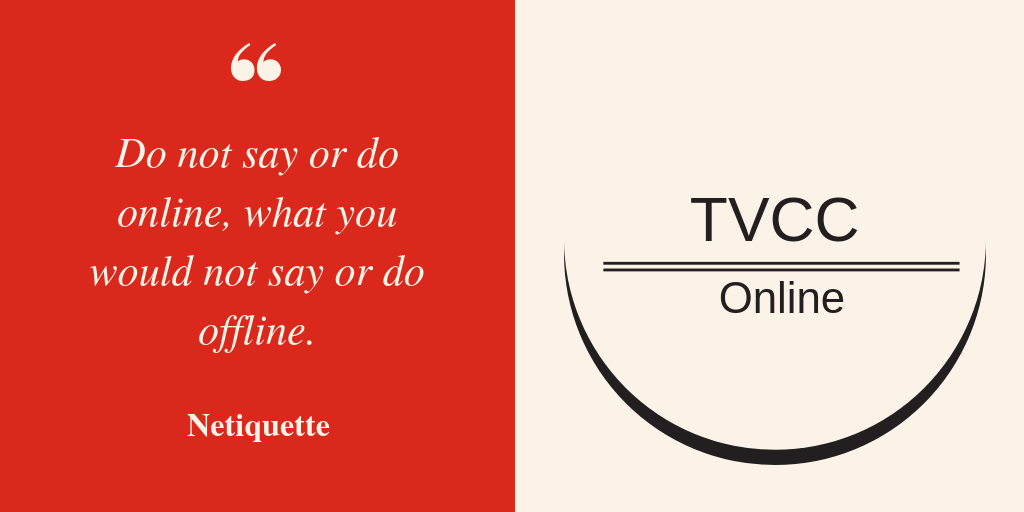 Netiquette Guidelines - I Am TVCC
The descriptions will help show how to model the "I AM TVCC" standards in online classes.
---