VCT Student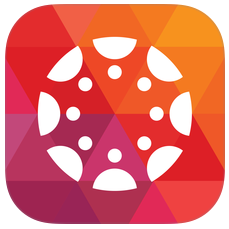 ---
To get started with your Online Course:
1. Determine your Online Readiness
---
Online classes offer students convenience and flexibility to participate in higher education. TVCC values the online environment to ensure online students are afforded the same opportunities as students on a TVCC campus. Certain characteristics are valuable for online students. Complete the TVCC Online Readiness survey and determine if the online environment is right for you, what skills you can improve to do better in the online environment, or if you should wait and start in a face-to-face or hybrid course first.
3. Login to Canvas
---
Go to the Canvas Login Page. Online courses are made available at 8 a.m. the first day of each semester.
VCT Student Username: your last name, first initial, and the last 4 digits of your Social Security number or the last 4 digits of your host college student ID number, (example: doej1234 all lower case, no spaces).
VCT Student Password: Capitalized last name, first initial and the last 4 digits of your social security number (OR the last 4 digits of your host college student ID number); example: Doej1234 (first letter capitalized and no spaces). If you are not sure of the numbers that were used for your username and password (social security number or host college student ID), please contact your VCT representative at your host college.
4. Download your Canvas APP
---
The Canvas Student APP is a great resource to stay connected when you do not have access to a computer. You can download the APP for Android and iOS devices.
5. Access courses early and consistently.
---
The first day of classes, login to each course and read your Getting Started Modules. Each Getting Started Module provides specific information about each course to help you be successful. Utilize your Q&A discussion boards to get acquainted with your class community.
6. Create a Calendar
---
Determine the times you will devote, during each week of the semester, to your online classes to learn, study, collaborate, and create.
7. Information to Save
---
Bookmark the eCourses Login Page and the Distance Learning webpage.