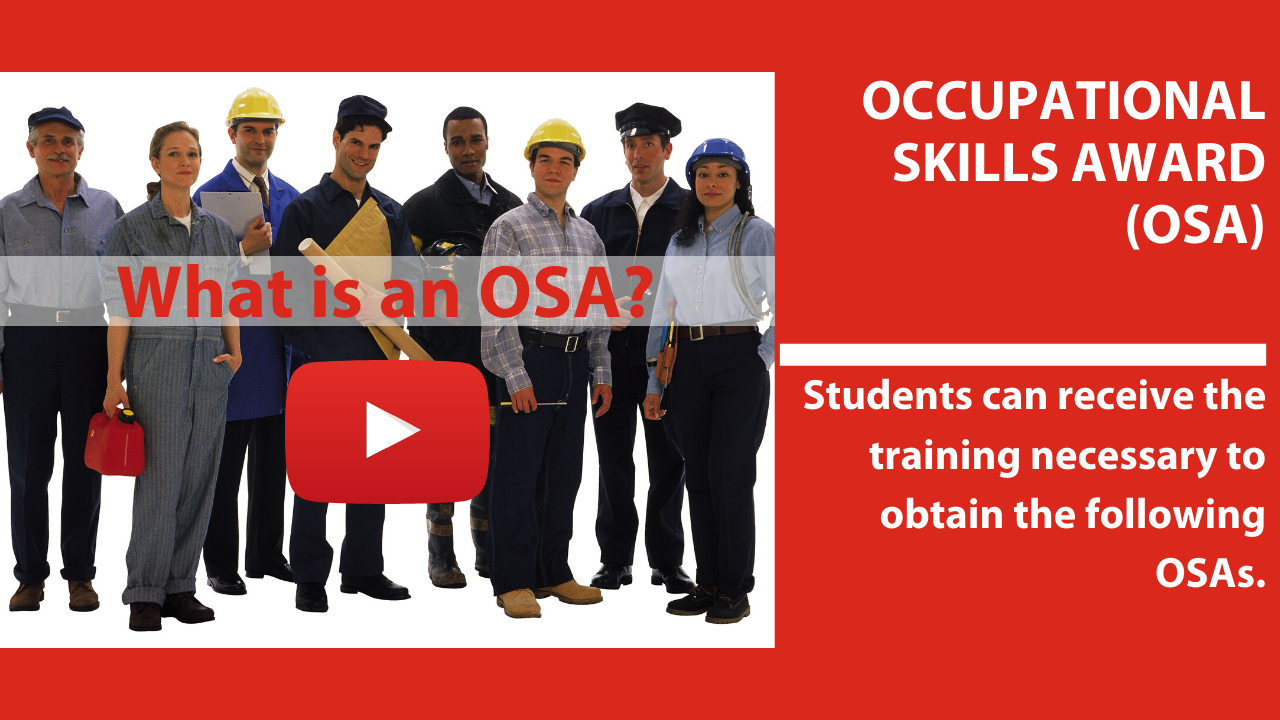 OSA (Occupational Skills Awards)
The goal of the Occupational Skills Award (OSA) is to provide entry-level employment skills or industry certifications within a shortened period of time.
The occupational skills achievement (OSA) award is an informal award, not designated on a student's transcript.
In order to earn an occupational skills achievement (OSA) award, students must:
1. Completion of the prescribed curriculum for the OSA as outlined in the TVCC catalog.
2. Complete TSI requirements, if applicable. While many certificate of completions and OSAs are exempt from TSI requirements, consult with an academic advisor for accurate information regarding testing requirements.
For students in this course who may have a criminal background, please be advised that the background could keep you from being licensed by the State of Texas. If you have a question about your background and licensure, please speak with your faculty member or the department chair. You also have the right to request a criminal history evaluation letter from the applicable licensing agency.