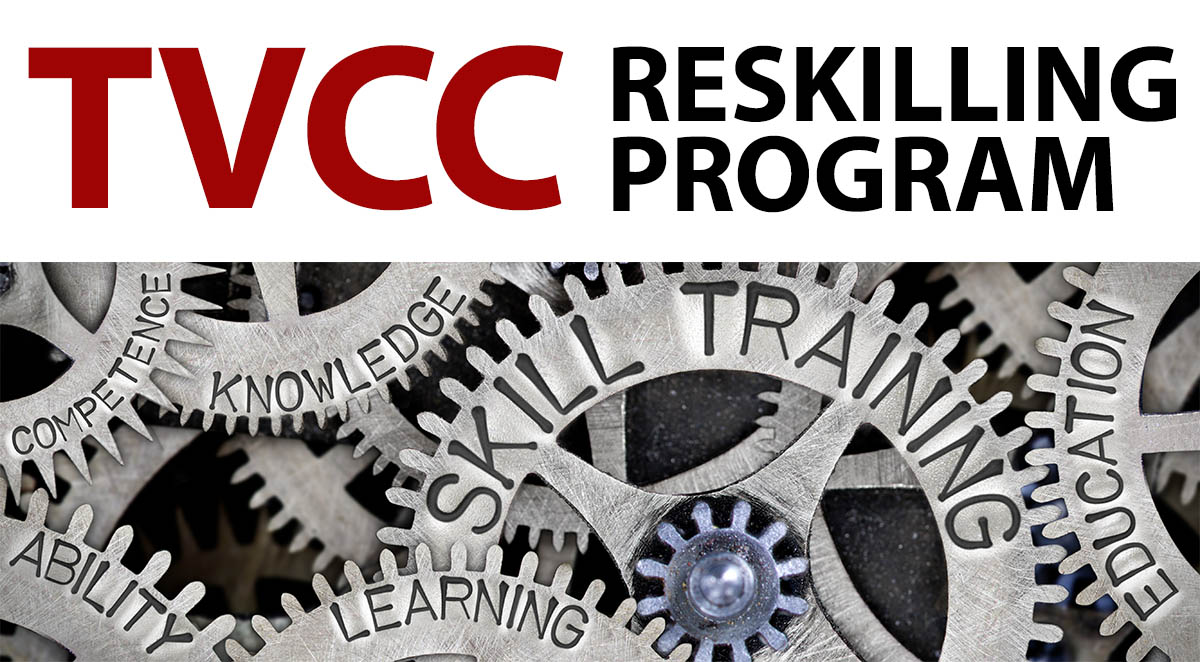 Get the skills you NEED for the workplace!
TVCC received over $300,000.00 from the Texas Higher Education Coordinating Board for the Texas Reskilling Support Fund Grant Program. These last dollar* financial aid funds are available until midnight on August 5th, 2022. *Last dollar financial aid funds will only be disbursed after all a student's eligible financial aid has been disbursed.
Get the funding you need for Reskilling.
Fundable Programs - All Workforce Education Certificates and AAS Degrees are Eligible.
Student Eligibility Requirements
Texas residents eligible for in-state tuition
(not just TVCC students; any institution of higher education (IHE) student is eligible
Have filed a Free Application for Federal Student Aid (FAFSA)
Are eligible for funds between $500 - $2,500 per semester (applicable to tuition, fees and cost of attendance, determined by TVCC)
Can prove financial need and are eligible for federal Title IV aid
Have affirmed they were negatively affected by COVID-19
Enrolled in an eligible workforce credential program certificate or AAS degree - on either a full time, part-time or continuing education (CE) basis
Deadline to apply for 2022 Fall Semester is by Midnight on August 5th, 2022
TVCC RESKILLING Application Process
1

Potential students will complete the Online Application.

2

TVCC Workforce Education office will determine eligibility/approval

3

Students will be notified of their award via email, phone calls and text messages

4

TVCC Workforce Education office will send application to TVCC Financial Aid office

5

Once awarded, students will be monitored through the TVCC ERP system and by regular meetings with the advisors and program coordinators

6

TVCC will report to THECB the types and amounts of tuition and fees charged to students by semester during the academic year
Get the funding you need for Reskilling!