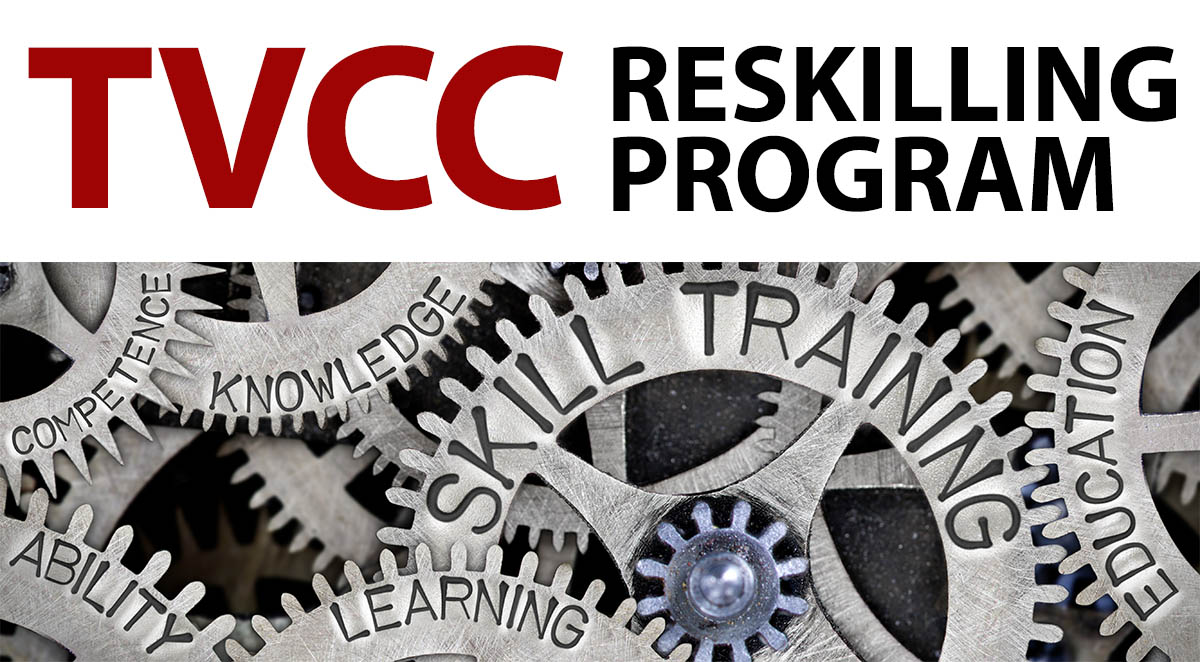 Get the skills you NEED for the workplace!
TVCC received $300,000.00 from the Texas Higher Education Coordinating Board for the Texas Reskilling Support Fund Grant Program. These last dollar* financial aid funds are available through the fall 2021 semester, ending December 2021. *Last dollar financial aid funds will only be disbursed after all a student's eligible financial aid has been disbursed.
Get the funding you need for Reskilling.
Fundable Programs - All Workforce Education Certificates and AAS Degrees are Eligible.
Student Eligibility Requirements
Texas residents eligible for in-state tuition
(not just TVCC students; any institution of higher education (IHE) student is eligible
Are eligible for funds between $500 - $2,500 per semester
Can prove financial need and are eligible for federal Title IV aid
Have affirmed they were affected by COVID-19
Enrolled in an eligible workforce credential program certificate or AAS degree - on either a full time or part time basis
Not enrolled in an accredited institution of higher education (IHE) in the previous long semester or previous six months
TVCC RESKILLING Application Process
1

Potential students will complete the Online Application.

2

Workforce office will determine eligibility/approval

3

Students will be notified of their award via email, phone calls and text messages

4

Workforce office will send application to TVCC financial aid office

5

Once awarded, students will be monitored through the TVCC ERP system and by regular meetings with the workforce advisor and program coordinators

6

TVCC will report to THECB the types and amounts of tuition and fees charged to students by semester during the academic year
Get the funding you need for Reskilling!