How to: Setup Proxy Access to your Student Portal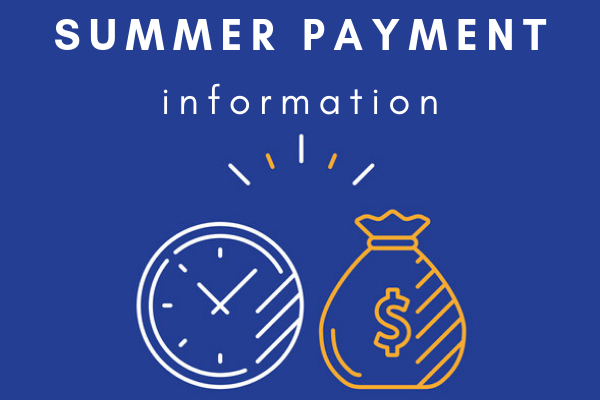 1

Select to View/Add Proxy Access under the User Options menu
From within your My Cardinal Connect student portal, select "User Options" from the left side menu. User Options are located under the person icon. From there, select to "View/Add Proxy Access."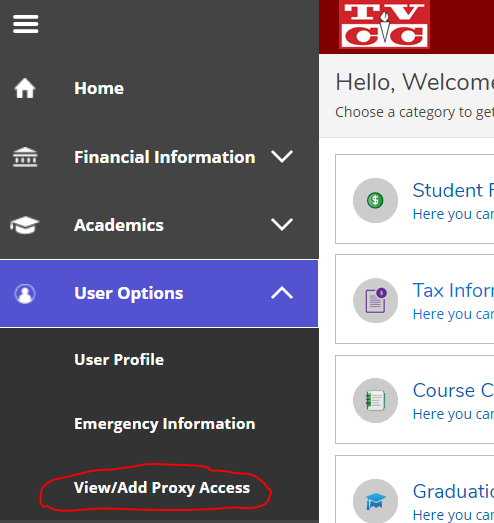 2

Choose to Add a New Proxy
Select "Add Another User" under the drop down menu for "Select a Proxy"

3

Enter Proxy Information
Fill all the approriate fields for your new proxy with their personal information.
4

Determine their level of Access
With My Cardinal Connect, you can determine how much access your proxy has. You can opt to give them complete access to your account, or select only the areas that you want access granted for. Be sure to grant access with caution, and review who you have allowed access to regularly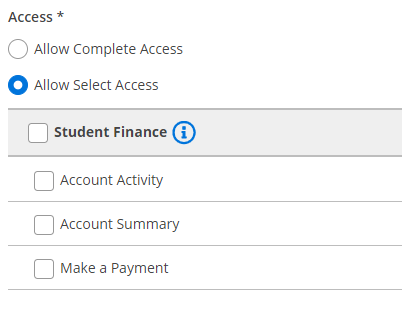 5

Agree to Disclosure & Submit
To complete the addition of your new Proxy, you must check the box agreeing to the Disclosure Agreement and click the "Submit" button at the bottom of the page.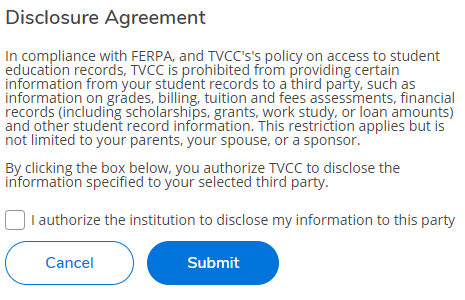 6

Be Sure to Check for Alerts
Be sure to always check the top right of your screen for red or yellow "alerts" as TVCC will use this portal to notify you of any important upcoming deadlines or changes.
7

Welcome to your New Portal
My Cardinal Connect Self-Service provides access to a variety of menus, however many options within the portal are not yet available. Please be patient with us while we complete the construction, and rest assured that your portal will be fully operational once the fall semester has commenced.
Student Finance - View your latest account balance, make online payments or set up payment plans

Tax Information - View tax 10981-T information and change consent for e-delivery of tax information (under construction)

Student Planning - Search for available courses within the schedule each semester, plan your academic courses through graduation, and register online for your course selections.

Graduation Overview - View and submit graduation application (under construction)

Transcript Requests - View and request a transcript (under construction)

Financial Aid - Access financial aid awards information, check that all forms are submitted, and accept/decline aid

Banking Information - View and update banking preferences

Grades - View grades by term (under construction)

Enrollment Verification - View and request enrollment verification documentation (under construction)

Academic Attendance - View attendance by term