Fire Protection Technology
PS Public Services

What We Offer
Fire Protection - Associates of Applied Science
Fire Inspector and Investigation - Certificate
Fire Resecue Operations - Certificate
Concentration Information

This is a suggested curricular pathway for students who plan to transfer to a senior college or university. Transferability and specific requirements can be determined only by the receiving institution. Students should consult an academic advisor early in their program of study.
*This suggested curricular pathway is designed to prepare students for entry into an Athletic Training Education Program at a university that is accredited by the Commission on Accreditation of Atheltic Training Education (CAATE). contact the advisement Center to determine transferability of courses and college or university requirements.

FIRT 1303. Fire and Arson Investigation I (3-3-0)
Basic fire and arson investigation practices. Emphasis on fire behavior principles related to fire cause and origin determination.
FIRT 1305. Public Education Programs (3-3-0)
Preparation of firefighters and fire officers to develop public fire safety awareness. Emphasis on implementation of fire and public safety programs in an effort to reduce the loss of life.
FIRT 1307. Fire Prevention Codes and Inspections (3-3-0)
Local building and fire prevention codes. Fire prevention inspections, practices, and procedures. This course meets Fire and Emergency Services Higher Education (FESHE) Model Curriculum core requirements.
FIRT 1309. Fire Administration I (3-3-0)
Introduction to the organization and management of a fire department and the relationship of government agencies to the fire service. Emphasis on fire service leadership from the perspective of the company officer.
FIRT 1311. Fire Service Hydraulics (3-3-0)
Application of hydraulic principles to analyze and solve water supply problems related to fire protection.
FIRT 1315. Hazardous Material I (3-3-0)
The chemical characteristics and behavior of various materials. Storage, transportation, handling hazardous emergency situations, and the most effective methods of hazard mitigation.
FIRT 1319. Firefighter Health and Safety (3-3-0)
Firefighter occupational safety and health in emergency and non-emergency situations. This course meets Fire and Emergency Services Higher Education (FESHE) Model Curriculum core requirements.
FIRT 1327. Building Construction in the Fire Service (3-3-0)
Components of building construction that relate to life safety. Includes relationship of construction elements and building design impacting fire spread in structures.
FIRT 1338. Fire Protection Systems (3-3-0)
Design and operation of fire detection and alarm systems, heat and smoke control systems, special protection and sprinkler systems, water supply for fire protection, and portable fire extinguishers. This course meets Fire and Emergency Services Higher Education (FESHE) Model Curriculum core requirements.
FIRT 2309. Fire Fighting Strategies and Tactics I (3-3-0)
Analysis of the nature of fire problems and selection of initial strategies and tactics including an in-depth study of efficient and effective use of staffing and equipment to mitigate the emergency.
FIRT 2331. Firefighting Strategies and Tactics II (3-3-0)
Prerequisite: FIRT 2309
Emphasis on the use of incident management in large scale command problems and other specialized fire problems.
FIRT 2380, 2381. Cooperative Seminar Fire Protection and Safety Technology/Technician (3-1-20)
Career-related activities encountered in the student's area of specialization offered through an individualized agreement among the college, employer, and student. Under the supervision of the college and employer, the student combines classroom learning with work experience. Includes a lecture component. Lab fee.
Component Area

Courses

Semester Hours

Communication (010)

Both:

ENGL 1301 AND

ENGL 1302

6

Mathematics (020)

One course from:

MATH 1314, 1324, 1325, 1332, 1342, 2312, 2413

3

Life & Physical Sciences (030)

* Two Courses from:

BIOL 1406, 1407, 1408, 1409, 1411, 1413, 2401, 2402, 2420, 2421, 2404

CHEM 1405, 1406, 1407, 1411, 1412, 2423, 2425

PHYS 1401, 1402, 1415, 1417, 2425, 2426

6

Language, Philosophy,

And Culture (040)

One course from:

ENGL 2322, 2323, 2327, 2328, 2332, 2333

HUMA 1301

PHIL 2306

SPAN 2311, 2312

3

Creative Arts (050)

One course from:

ARTS 1301, 1303, 1304

DRAM 1310, 2366

MUSI 1306, 1307, 1310

3

History (060)

Two courses from:

HIST 1301, HIST 1302, HIST 2301

6

Government (070)

Both:

GOVT 2305 AND GOVT 2306

6

Social & Behavioral Sciences (080)

One course from:

ECON 2301, 2302

PSYC 2301, 2314

SOCI 1301, 1306, 2301

3

Component Area Requirement CAO (090)

Two courses from:

BCIS 1305

BIOL 1406, 1407, 1411, 1413, 2401, 2402, 2420, 2421, 2404

CHEM 1405, 1406, 1407, 1411, 1412, 2423, 2425

EDUC/PSYC 1300

ENGL 2311

MATH 1314,1324, 1325, 1332, 1342, 1350, 1351, 2312, 2413, 2414, 2318, 2320, 2415

PHYS 1401, 1402, 1415, 1417, 2425, 2426

SPCH 1315, 1321

6

Suggested Pathway Electives

Suggested pathway electives to complete 60 semester hours

18

(2 of the 18 hours will consist of science labs)
* The following science combinations will satisfy the life & physical science requirement
BIOL 1406 and BIOL 1407; BIOL 1408 and BIOL 1409; BIOL 1411 and BIOL 1413; BIOL 1406 with any CHEM or PHYS; BIOL 1407 with any CHEM or PHYS; BIOL 1408 with any CHEM or PHYS; BIOL 1409 with any CHEM or PHYS; BIOL 1411 with any CHEM or PHYS; BIOL 1413 with any CHEM or PHYS; CHEM 1405 and CHEM 1407; CHEM 1406 and CHEM 1407; CHEM 1405 with any BIOL or PHYS; CHEM 1406 with any BIOL or PHYS; CHEM 1407 with any BIOL or PHYS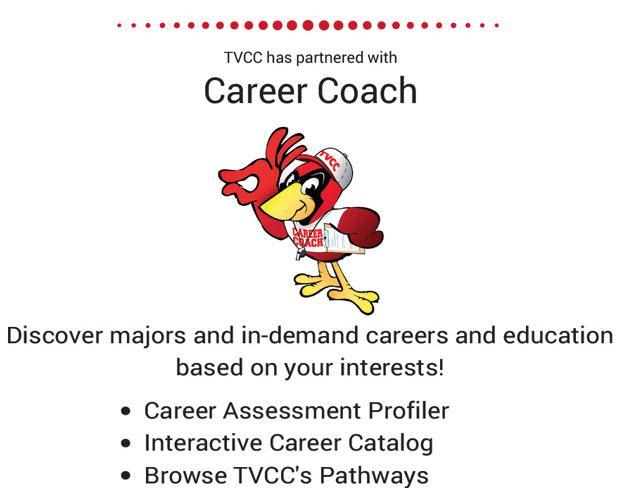 Posted Date:
8/1/2019 3:37:33 PM