Criminal Justice Programs
PS Public Services
What We Offer
Criminal Justice - Associates of Arts
Criminal Justice - Associates of Applied Science
Criminal Justice - Certificate
Concentration Information

This is a suggested curricular pathway for students who plan to transfer to a senior college or university. Transferability and specific requirements can be determined only by the receiving institution. Students should consult an academic advisor early in their program of study.
*This suggested curricular pathway is designed to prepare students for entry into an Athletic Training Education Program at a university that is accredited by the Commission on Accreditation of Athletic Training Education (CAATE). contact the advisement Center to determine transferability of courses and college or university requirements.

CJCR 1307. Correctional Systems and Practices. (3-3-0)
A study of corrections in the criminal justice system; organization of correctional systems; correctional role; institutional operations; alternatives to institutionalization; treatment and rehabilitation; current and future issues. The student will identify the organization and role of corrections; distinguish operations and procedure within correctional programs; and appraise rehabilitation, alternatives to institutionalization and future issues.
CJSA 1348. Ethics in Criminal Justice. (3-3-0)
Ethical philosophies and issues pertaining to the various professions in the criminal justice system. Includes ethical issues emanating from constitutional conflict with public protection and individual rights, civil liberties, and correctional policies.
CJSA 2382, 2383. Cooperative Education Criminal Justice/Safety Studies. (3-1-20)
Prerequisite: Sophomore standing, approval of division chairperson. Must currently hold job in the criminal justice/corrections field to get co-op credit, if not another criminal justice/corrections course must be substituted for the co-op.
Career-related activities encountered in the student's area of specialization offered through an individualized agreement among the college, employer, and student. Under the supervision of the college and the employer, the student combines classroom learning with work experience. Includes a lecture component. Lab fee.
CRIJ 1301. Introduction to Criminal Justice. (3-3-0)
This course provides a historical and philosophical overview of the American criminal justice system, including the nature, extent, and impact of crime; criminal law; and justice agencies and processes.
CRIJ 1306. Court Systems and Practices. (3-3-0)
This course is a study of the court system as it applies to the structures, procedures, practices and sources of law in American courts, using federal and Texas statutes and case law.
CRIJ 1307. Crime in America. (3-3-0)
A study of American crime problems in historical perspective; social and public policy factors affecting crime; impact and crime trends; social characteristics of specific crimes; prevention of crime.
CRIJ 1310. Fundamentals of Criminal Law. (3-3-0)
This course is the study of criminal law including application of definitions, statutory elements, defenses and penalties using Texas statutes, the Model Penal Code, and case law. The course also analyzes the philosophical and historical development of criminal law and criminal culpability.
CRIJ 1313. Juvenile Justice System. (3-3-0)
A study of the juvenile justice process to include specialized juvenile law, role of the juvenile courts, role of police agencies, role of correctional agencies and theories concerning delinquency.
CRIJ 2301. Community Resources in Corrections. (3-3-0)
An introductory study of the role of the community in corrections; community programs for adjust and juveniles; administration of community programs; legal issues; future trends in community treatment.
CRIJ 2313. Correctional Systems and Practices. (3-3-0)
This course is a survey of institutional and non-institutional corrections. Emphasis will be placed on the organization and operation of correctional systems; treatment and rehabilitation; populations served; Constitutional issues; and current and future issues.
CRIJ 2314. Criminal Investigation. (3-3-0)
A study of investigative theory; collection and preservation of evidence; sources of information; interview and interrogation; uses of forensic sciences; case and trial preparation.
CRIJ 2323. Legal Aspects of Law Enforcement. (3-3-0)
A study of police authority; responsibilities; constitutional constraints; laws of arrest, search, and seizure; police liability.
CRIJ 2328. Police Systems and Practices. (3-3-0)
This course examines the establishment, role and function of police in a democratic society. It will focus on types of police agencies and their organizational structure, police community interactions, policy ethics, and use of authority.
Component Area

Courses

Semester Hours

Communication (010)

Both:

AND

ENGL 1302

6

Mathematics (020)

One course from:

MATH 1314, 1324, 1325, 1332, 1342, 2312, 2413

3

Life & Physical Sciences (030)

*Two Courses from:

BIOL 1406, 1407, 1408, 1409, 1411, 1413, 2401, 2402, 2420, 2421, 2404

CHEM 1405, 1406, 1407, 1411, 1412, 2423, 2425

PHYS 1401, 1402, 1415, 1417, 2425, 2426

6

Language, Philosophy,

And Culture (040)

One course from:

ENGL 2322, 2323, 2327, 2328, 2332, 2333

HUMA 1301

PHIL 2306

SPAN 2311, 2312

3

Creative Arts (050)

One course from:

ARTS 1301, 1303, 1304

DRAM 1310, 2366

MUSI 1306, 1307, 1310

3

History (060)

Two courses from:

HIST 1301, HIST 1302, HIST 2301

6

Government (070)

Both:

GOVT 2305 AND GOVT 2306

6

Social & Behavioral Sciences (080)

One course from:

ECON 2301, 2302

PSYC 2301, 2314

SOCI 1301, 1306, 2301

3

Component Area Requirement CAO (090)

Two courses from:

BCIS 1305

BIOL 1406, 1407, 1411, 1413, 2401, 2402, 2420, 2421, 2404

CHEM 1405, 1406, 1407, 1411, 1412, 2423, 2425

EDUC/PSYC 1300

ENGL 2311

MATH 1314,1324, 1325, 1332, 1342, 1350, 1351, 2312, 2413, 2414, 2318, 2320, 2415

PHYS 1401, 1402, 1415, 1417, 2425, 2426

SPCH 1315, 1321

6

Suggested Pathway Electives

Suggested pathway electives to complete 60 semester hours

18

(2 of the 18 hours will consist of science labs)
*The following science combinations will satisfy the life & physical science requirement
BIOL 1406 and BIOL 1407; BIOL 1408 and BIOL 1409; BIOL 1411 and BIOL 1413; BIOL 1406 with any CHEM or PHYS; BIOL 1407 with any CHEM or PHYS; BIOL 1408 with any CHEM or PHYS; BIOL 1409 with any CHEM or PHYS; BIOL 1411 with any CHEM or PHYS; BIOL 1413 with any CHEM or PHYS; CHEM 1405 and CHEM 1407; CHEM 1406 and CHEM 1407; CHEM 1405 with any BIOL or PHYS; CHEM 1406 with any BIOL or PHYS; CHEM 1407 with any BIOL or PHYS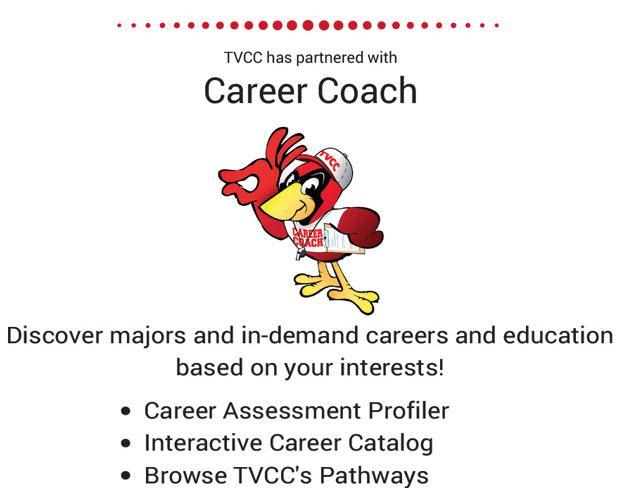 Posted Date:
8/1/2019 10:56:06 AM