Music Field of Study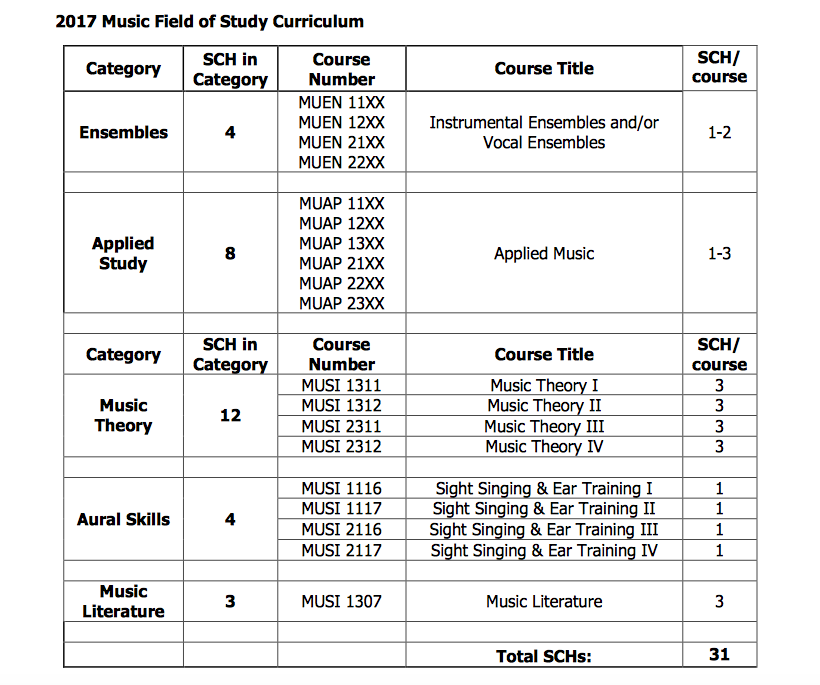 *As madated by the Texas Higher Education Coordinating Board (THECB). The receiving institution should be contacted upon admission to TVCC to guarantee all requirements. Students who enroll in courses in the Music Field of Study Curriculum prior to the adoption of the 2017 revisions should not be required to repeat content or unnecessarily accumulate semester credit hours.
**The Field of Study Curriculum for Music should serve as the basis for structuring the associate degree. Each two-year college determines which courses from its approved general education core curriculum, along with the Field of Study Curriculum for Music, constitute a 60-semester credit-hour transfer block. Students shall complete the remaining general education core curriculum in effect at the receiving institution.