Cardinal Network Access Portal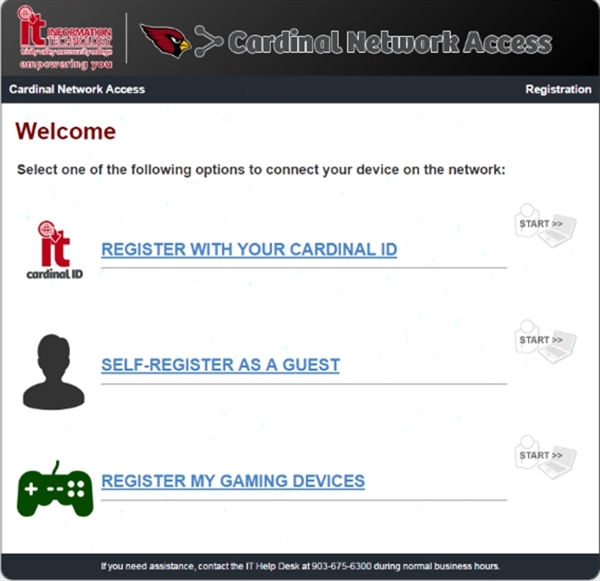 IT Services would like to announce a new wireless network experience for faculty, staff and students. Over the past few months we have been making improvements to the wireless network at all TVCC campuses. We have upgraded the equipment to support the latest technologies both increasing speed and capacity. We have also added additional equipment increasing coverage in many areas. The way you connect to the network has also been improved.
The Cardinal Network Access (CNA) Portal is the newest way to get your device on TVCC's wireless network. No more logging in multiple times, no more Help Desk calls and no more MAC address registration requests!
When you register your device through the CNA Portal it will remain registered.
Do you have a game console? You can now register this device yourself through the Portal at any time.
How it Works
When you first attempt to access the wireless network you will need to connect to the SSID:
TVWireless
.
Open a browser window and you will be redirected to the Cardinal Network Access Portal.
Simply choose the option that best fits your need.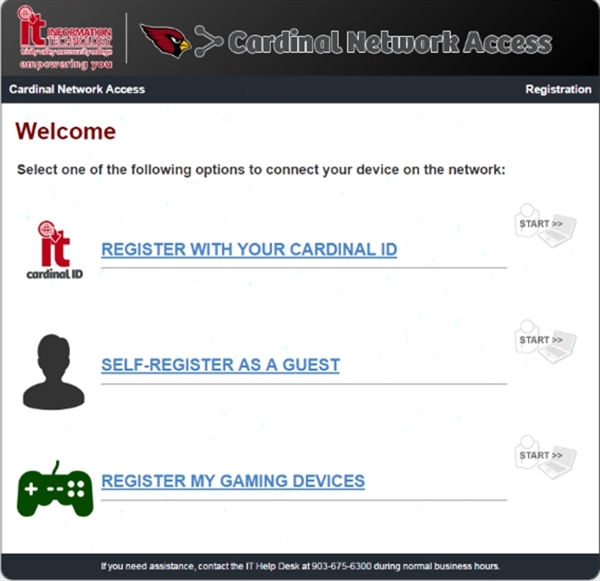 REGISTER WITH YOUR CARDINAL ID
: You have a Cardinal ID and don't want to keep signing in.
SELF-REGISTER AS A GUEST
: You
do not
have a Cardinal ID and would like to access the network. Guest accounts have limited access and expire daily.
REGISTER MY GAMING DEVICES
: You want to register your console and get immediate access. Requires authentication with your Cardinal ID.
Click here
After selecting the option that best fits your need simply fill in the required fields and click to Continue.
***Note: There is a 30 second delay after authenticating to configure the network for your device. ***
If you have any questions or issues please contact the
TVCC Service Desk
for assistance. 903-675-6300,
Thank you,
Lonie Packer
lpacker@tvcc.edu