Event Calendar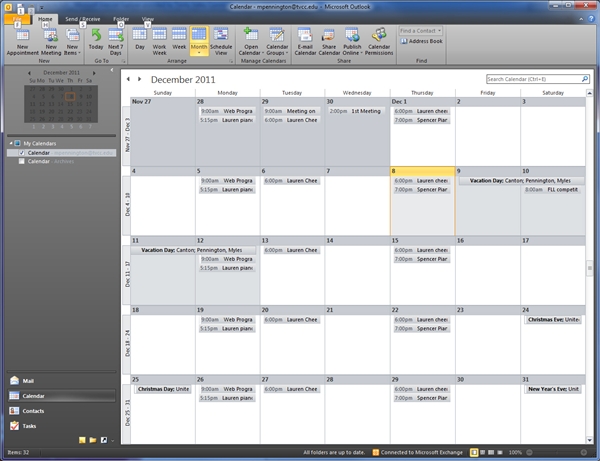 To install TVCC events to your
Microsoft Outlook Calendar
you will need to save the file
"TVCC Outlook Events Calendar"
to your computer.
Please read all instructions before clicking on link below.
TVCC Outlook Events Calendar
Click on the web link
"TVCC Outlook Events Calendar"
as shown above. You will see the
File Download
window as shown below.
Click on
"Save"
to save the file to your desktop.
Please make sure Microsoft Outlook is closed on your computer before going to the next step.
Locate the file on your desktop and double-click it to open the event calendar. A window will open and let you choose the semester events you wish to add to your calendar. You may check all or select one of the semesters you wish to add:
Select the semester or semesters and click
"OK"
.
At this point you have loaded all of the TVCC dates for the semester or semesters you have chosen.
Open Outlook and go to your calendar. You should now see the TVCC events installed on your
Microsoft Outlook Calendar
.
Note: Do not reload the dates or you will see duplicates of the TVCC dates in your Outlook calendar.