Maricela Chavez, AAS, CST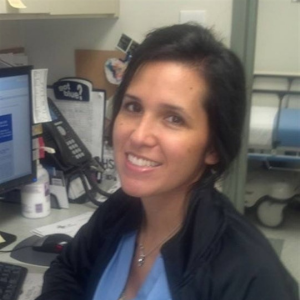 Maricela Chavez
Surgical Technology Coordinator
Mrs. Chavez is an alumni of TVCC with a certificate as a Surgical Technologist and an Associate's Degree of Applied Science. This career created her passion for surgery while working in the OR for over twenty years.
Mrs. Chavez joined the TVCC faculty in 2014. She began teaching as the surgical technology instructor and clinical coordinator that quickly revolved into the role as the Program Director. Mrs. Chavez holds a Bachelors and Masters in Health Care Administration from Grand Canyon University.
She is devoted to health and fitness. She enjoys spending time with her husband and four children. Together they love to travel, hike, ski, and play golf. In her spare time she enjoys spin, boxing, and yoga.
Mrs. Maricela Chavez, MHA, CST
maricela.chavez@tvcc.edu
469-961-3821