An internet course allows you to take courses from home by accessing a Trinity Valley Community College virtual classroom of students via your personal computer using internet access. These courses are NOT truly self-paced as they are scheduled to run concurrently with on-campus courses during the standard fall, spring, and summer semesters. Internet courses typically have deadlines for finishing tests and turning in assignments, which are noted in the course syllabus. Most internet students will gain access to their classes through our learning management system known as TVCC e-Courses. Some TVCC courses, however, do not use this learning management system. Please refer to your syllabus for specific details about the course delivery. To maximize success in the course, you should log in to your course
at least three times per week
to stay abreast of the course announcements, discussions, and assignments. Some classes require supervised ("proctored") testing, which can be completed at the
TVCC
Testing Center
. Because the hours of the TVCC testing centers vary, it is recommended that you call ahead to the Testing Center you will be visiting.
In hybrid classes, a significant amount of the course learning activity is moved online, typically to a learning management system. This allows for a reduction of time spent in the classroom. Traditional face-to-face instruction is reduced by not eliminated. The hybrid course model is also referred to as blended.
The Virtual College of Texas (VCT) is a consortium of Texas community colleges that offer courses to students who are unable to find a specific course at their area college. If you are attending TVCC and the course(s) that you need for your degree is/are not offered by TVCC, you may reserve space in a class at another VCT college. Credit for the class will be transcripted through TVCC
If you are interested in searching/registering for a VCT course, go to the
VCT website
and click on schedule to search for the desired course. When you locate it, contact the TVCC Distance Learning Office (903)675-6324 for further assistance.
NOTE: It will normally take at least a week for a VCT course to be approved and a section number created for that class
.
You may NOT register for this class if it is NOT approved and a section number is not created.
All approved VCT classes will be posted on the
VCT website
. NOTE: If the class is not on TVCCs Local Course Schedule, you will NOT be allowed to register for that course.
Instructional Television (ITV) courses use recorded video programs in addition to textbooks and other course materials. Students view ITV programs at home on cable television, in TVCC libraries, or by renting tapes from a distributor for the semester.
---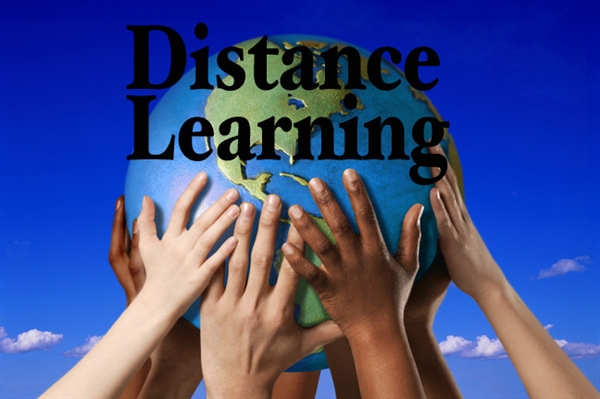 If you are considering distance learning, make sure you are aware of the expectations and understand the skills recommended to succeed in that environment. Check out the Learning Readiness Indicator and Online Readiness Indicator for learning recommendations. These are self-paced, low stakes, high reward activities to help you succeed in your education.
*TVCC does not participate in a state authorization reciprocity agreement as defined in 34 C.F.R. 600.2. As such, only Texas residents may enroll in TVCC online courses.