COVID-19 Update: Bookstore Temporarily Closed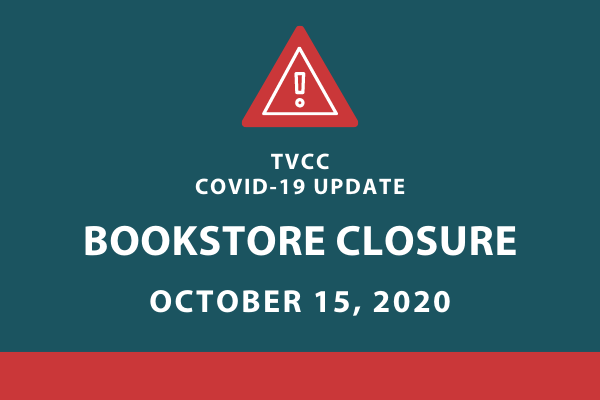 Due to a COVID-19 exposure, the Athens campus bookstore will be closed today and tomorrow (Oct. 15 & 16) in addition to being closed Monday and Tuesday for the scheduled TVCC fall break.
Online orders will not be processed until the bookstore is reopened on Oct. 21.
Students may contact the bookstore during the closure by emailing bookstore@tvcc.edu, as the staff will be checking email.
There will be no campus bookstore/mail deliveries during this closure, and the next scheduled deliveries will take place on Oct. 22 to the satellite campuses.