June 10, 2020 Update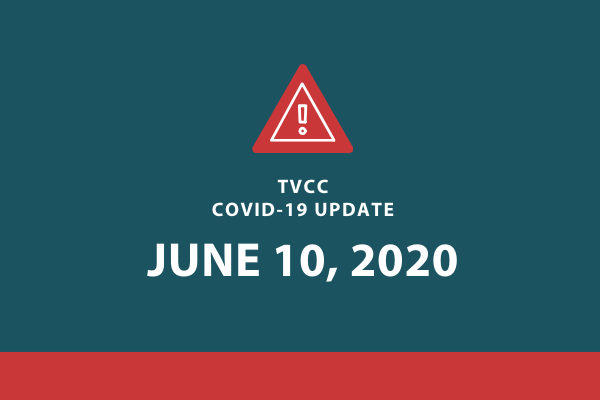 - Summer 1 face-to-face academic classes have been converted to an online/remote format with no face-to-face classes. Workforce classes in cosmetology, welding, automotive technology, drafting, and health science are meeting in face-to-face classrooms with safety CDC protocols. Students are vetted as they enter the classroom and masks, sanitizer, thermometer, and gloves are available for students and faculty. The classrooms are thoroughly sanitized and cleaned after each class.
- All campus buildings remain closed and locked with the exception of the workforce classrooms mentioned above.
- Summer 2 face-to-face academic classes have been converted to an online/remote or hybrid (both face-to-face and remote) format. Hybrid classes will meet face-to-face in a classroom as well as attending via Zoom/remote, either at home or in another classroom. All face-to-face classrooms will be marked to provide the CDC 6-foot distance between students. Cosmetology, welding, and health science classes will continue to meet face-to-face in their classrooms meeting safety CDC protocols. TVCC/TDCJ workforce classes will begin meeting upon TDCJ approval.
- Monday, July 6, TVCC will open in limited and specified buildings on each TVCC campus. Each building will have one entry where a TVCC employee will meet each entrant as they enter the building to ensure CDC safety requirements are met. In addition, masks, sanitizers, thermometer, and gloves will be available. All offices, halls, and waiting areas will be marked in each open building to ensure CDC protocols are met.
- Based on current NJCAA guidance, the football and volleyball team will begin official practice on August 1 as scheduled. Additional guidance will be provided on/before June 15 by the NJCAA. TVCC will follow CDC guidance to determine the appropriate number of students that will reside in each residential hall room during the Summer 2 semester. Details will be determined regarding game schedules, seating in the stands, bus transportation, practices, and ensuring CDC protocols are met.
- A complete TVCC opening is scheduled for Monday, August 10. All buildings will be open with a high priority on the safety of TVCC employees and guests. All CDC safety protocols will be met.
- Fall semester academic face-to-face classes will be converted to a hybrid format with half of the students attending physically with the instructor in a classroom and the other half attending via Zoom/remote format, either at home or in another classroom. Face-to-face classes will have a limited number of students meeting at one time depending on the size of the classroom. For example, a class of 30 students will have 15 students meet in a classroom on Monday and the other 15 students meet in a classroom on Wednesday. Zoom/remote learning will occur when students are not physically in the classroom. The same format will be used for Tuesday-Thursday classes. This format will provide the benefit of students meeting face-to-face with faculty in addition to the Zoom/remote format. All classrooms will meet CDC guidelines. Evening classes will also meet in a hybrid format in a classroom on a rotating weekly basis. With this format, overall fall semester student enrollment will not be limited by class size or CDC guidelines.