DYHO mini camp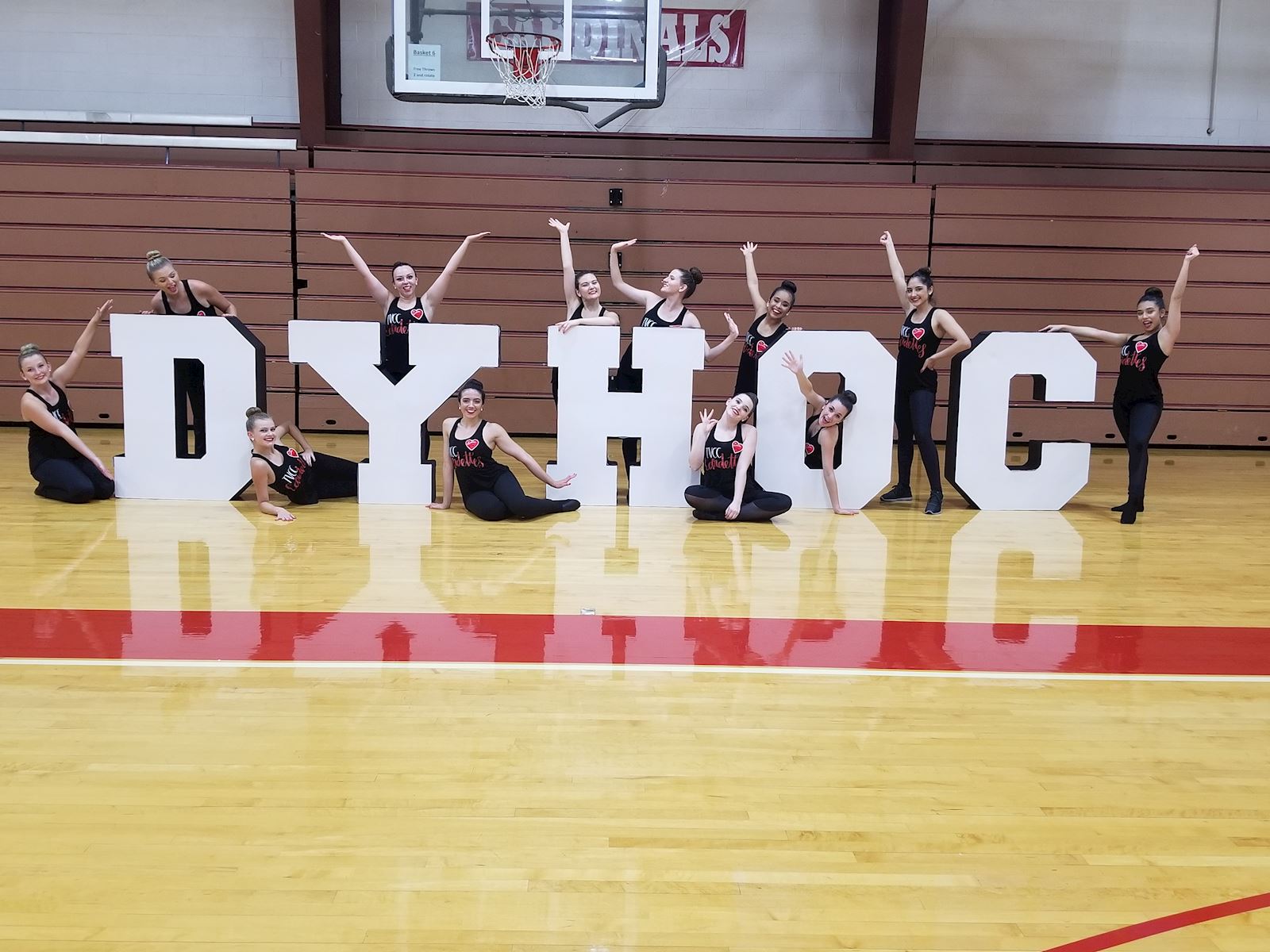 Come and celebrate the continuation creation of a great 3 day camp for dancers ages 12-15 or Beginner to Intermediate level dancers June 21-23, 2019.

It will certainly be a camp to help inspire, teach, motivate and build a dancer who will be destined for success!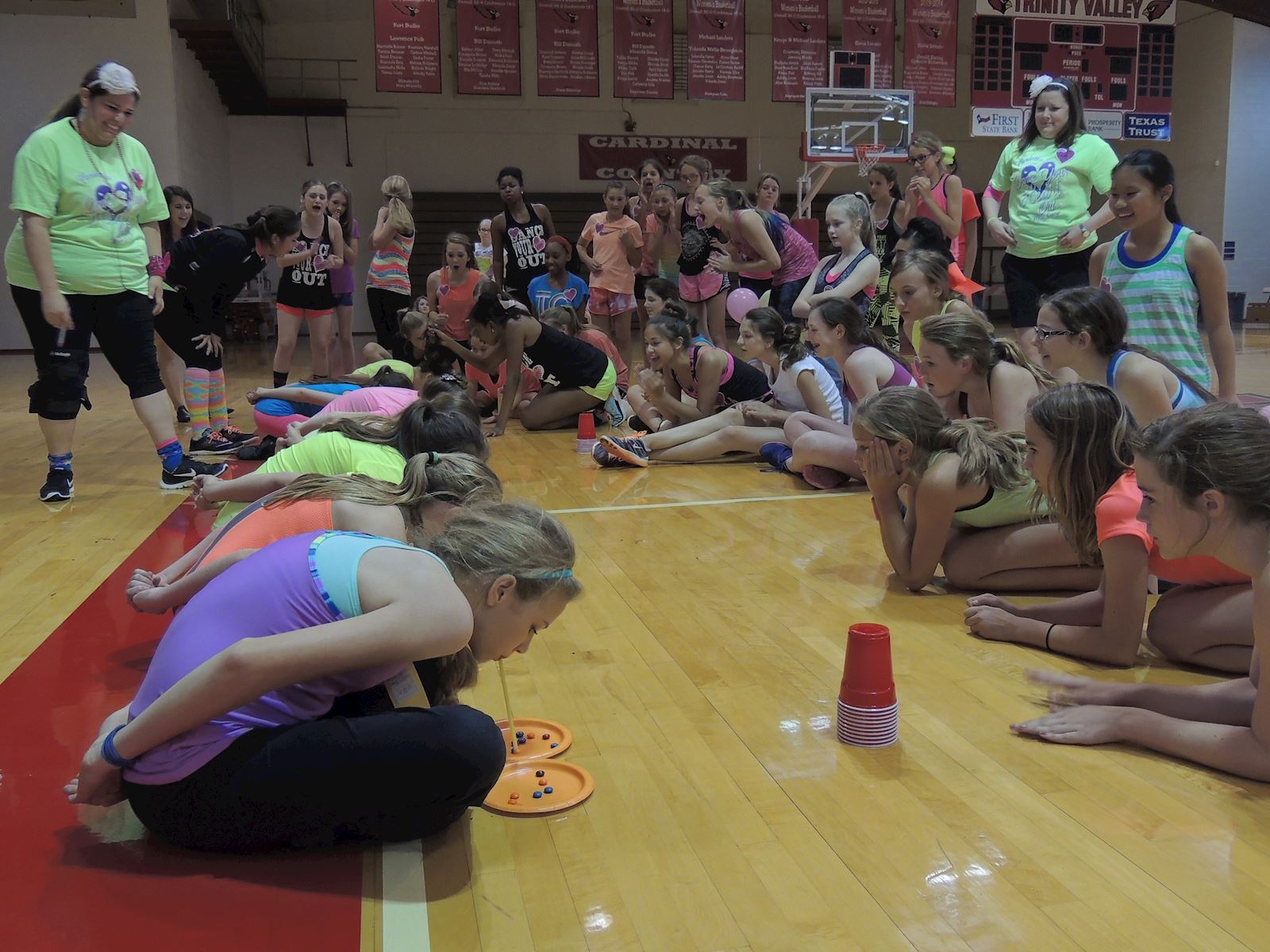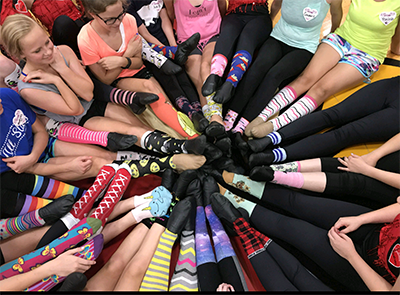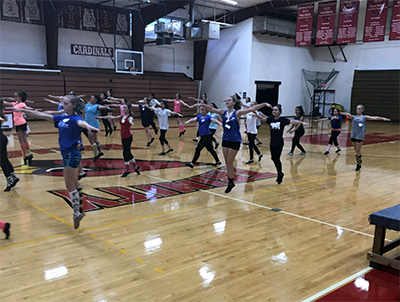 Dates - June 21-23, 2019



Are you a dancer just entering the "world of dance" or have been studio dancing a few years but interested in learning more? Dance Your Heart Out mini camp is a perfect place for you!
This camp is designed to teach dancers ages 12-15 the skills necessary to be a successful dancer and traits to aid in your growth as a leader.
You will learn a variety of original choreography, technical elements and dance styles in jazz, pom, hip-hop, and contemporary. There are numerous opportunities to work one-on-one with the staff and current Cardettes as well as attend sessions on performance, leadership skills, and life skills.
Beginner and intermediate level dances

Instruction from talented former Cardettes who currently work in the dance or drill team field

Individual attention

Motivating atmosphere

Leadership seminars

Opportunity for individual

Recognition

Meet new friends

So much more!
Sample Seminars:
Dancer basics

How to communicate face-to-face

Being a healthy dancer

How to maximize your stretching
Campers will stay in a TVCC residential hall supervised by adult camp staff.
Meals are included in camp fees and will be provided in the TVCC Cafeteria.
Staff Buddies will assist campers walking to and from dorms, cafeteria, and gym.
Don't miss this opportunity to get ahead in the dance world and become a success!
Dorm Dancer
Early Registration (now until April 1) $160.00

Regular Registration (April 2 unit May 31) - 175.00

Cost includes: camp tank, all meals, dorms stay, goody bag, camp notebook, all instruction, and more
Commuter Dancer
Registration - $140.00

Cost includes: camp tank, all meals, goody bag, camp notebook, all instruction, and more
How do I register?
All reservations are to be done on -line due to the information collected for each camper in this process. Head on over to the registration site and pay for your mini camp spot while discounts apply. Enter the dancer's full name on the registration site and not the person who is paying for the camp if they are different. Once your payment is complete you should receive an email confirmation of this transaction. Next thing to do is get the required paperwork submitted......
NOTE - If you are a director of a team and your school is paying for several dancers to attend please contact Darla Mansfield at dmansfield@tvcc.edu for a different manner to register your dancers.
---
There are 4 disc tinct forms that need to be completely filled out and returned back to the Cardettes Office either by mail, fax, or attaching the document via e-mail. These forms include emergency contact, photo release, medical release, and roommate requests.
Please be as detailed as possible so that in the event this information is needed we have all we need to properly assist the dancer. This information will be kept confidential and properly destroyed following the camp.
If a dancer has any special requests or needs we kindly ask that this information be submitted to the Cardette office no later than June 1 in order for us to properly plan and assist your needs.
NEW - there are 2 ways you can fill out the required paperwork. One way is the print the paperwork packet and submit it via e-mail (dmansfield@tvcc.edu) or fax to 903-675-6316. Another way is to fill out the online form as well as e-mail or fax in the signed waivers.
---
Once your paperwork and registration is completed and towards the first week of June you will receive an e-mail to the e-mail address on the registration. Please check you SPAM to make sure it has not been guided to that location. This e-mail will address any missing items needs as well as dorm assignments, schedule changes, theme nights, and more.
NOTE - You are able to chose your roommate if you desire however we cannot guarantee suggestions if both parties have not fully completed the registration process including completed paperwork. Spots will not be held in fairness to all. Dorm assignments are done on first serve basis.
DAY ONE
12:30 p.m. Check-In at assigned residential hall. Get room key and camp packets.
1:30 p.m. Commuter Dancers check in at the Cardinal Gym
1:45 p.m. Camp begins in the Cardinal Gym. Stretch, progressions, learn camp dance and game time
5 - 6:30 p.m. Dinner and relax time
6:30 - 8:30 p.m. Technique classes, seminar, recognition, and get a sneak peek into day two
9:30 p.m. Residential hall curfew and buddy room check
10:30 p.m. Lights out!
DAY TWO
7:15 - 8:00 a.m. Breakfast in TVCC Cafeteria
8:45 a.m. Buddy roll call in Cardinal Gym
9 a.m. - noon Stretch, progressions, technique classes, Dance A and recognition
Noon - 1:30 p.m. Lunch in TVCC Cafeteria and relax time
1:30 - 5:00 p.m. Stretch, seminar, technique classes, Dance B and recognition
5 - 6:30 p.m. Dinner in TVCC Cafeteria and relax time
6:30 - 8:30 p.m. FUN NIGHT with your buddy and campers!
9:30 p.m. Residential hall curfew and room check
10:30 p.m. Lights out!
DAY THREE
7:15 - 8 a.m. Breakfast in TVCC cafeteria
8:45 a.m. - 11:30 a.m. Buddy groups in Cardinal Gym. Stretch and review dances for showoffs
11:15 a.m. Doors open to spectators in Cardinal Gym
11:30 a.m. - 12:20 p.m. Showoffs and awards in the Cardinal Gym
12:30 p.m. Check out of dorms
Here is a basic list of what to bring to camp. A more detailed list will be e-mail to each dancer closer to the map so make sure we have your most recent e-mail address and remember to check your e-mails.
sheets for twin bed
pillow
towels
soap
make up
dance clothes
theme accessories (e-mailed to dancer)
tennis shoes
jazz shoes
black long dance pants or respectable dance shorts for showoffs
snacks
fan