Audition Tips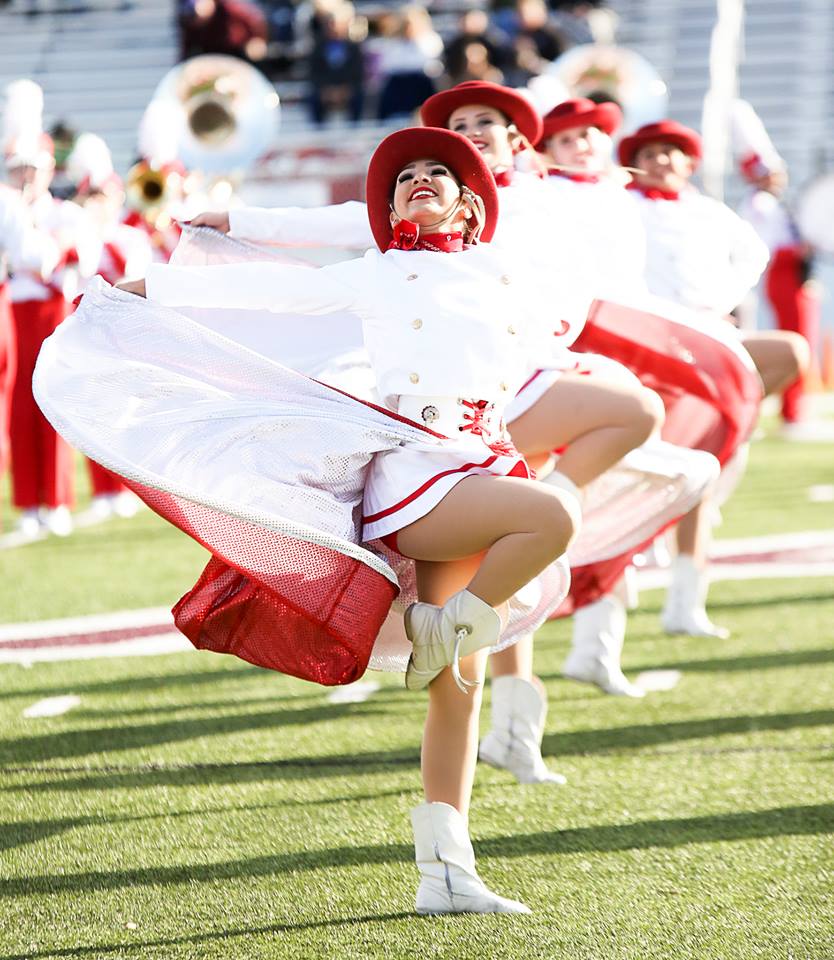 TVCC CARDETTE

AUDITION TIPS




Here are a few tips to ease your mind before you head into auditions for the TVCC Cardettes. These are things that we suggest for our team. Have fun preparing and we look forward to seeing you real soon!
WHAT TO DO BEFORE THE DANCE AUDITIONS:
Kick, kick, and kick even more! Endurance is a key to survival.

Stretch, stretch, and stretch again. You will find new muscles at auditions that you never knew you had. The more your muscles are ready the better off you will be. (TIPS: sit in your splits on a consistent basis, wall stretch in a straddle position, work on flexibility)

Build your endurance and stamina! This will aid in your confidence as well as keep you injury free.

Go over the audition dance elements and be ready to execute them one at a time. Also work on advancing those elements in case something is in the dance combination. (Example: Instead of a toe touch there may be a toe touch into the jump splits, or even a turning disk out of turns in second.) The more prepared you are the better you will feel!

Submit your completed application packet well in advance. This will keep you in the loop of any changes, receive choreography early, or other changes.

Be ready to dance the Cardette way and not your persaonl style. 2 hours in a learning environment can tell a lot about a future Cardette. Be ready to adapt to the college level.

Watch a video or 2 of the Cardettes to learn about our style. You can find them on YouTube, FaceBook or on the TVCC web site.

Attend one of the several prep dance workshops to get familiar with the Cardette style. Information on these events is posted on the web site or on social media sites.

Attend a performance to see the lasies in action. Perfroamnces vary from football games, basketball games, competition, or spring production.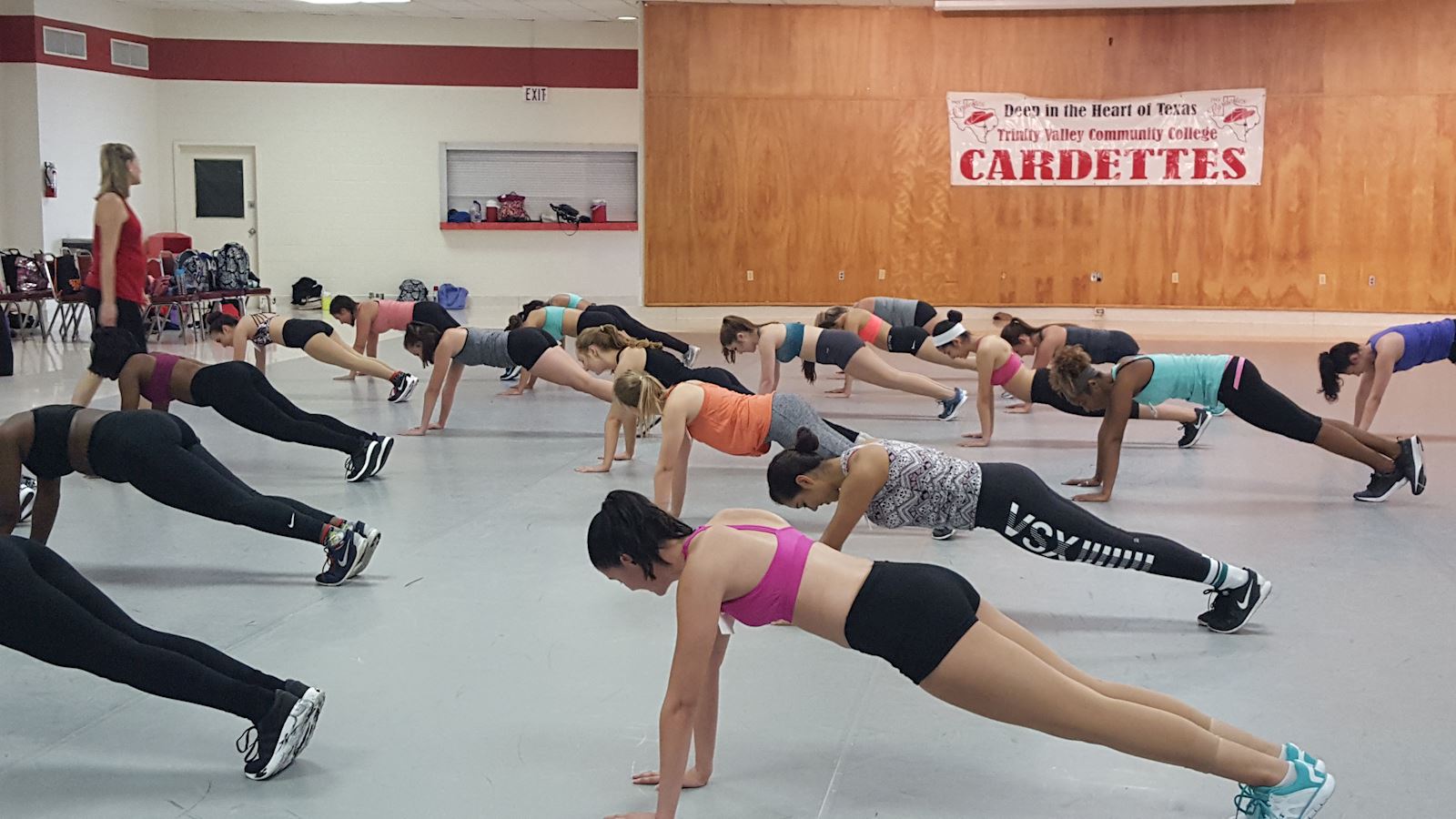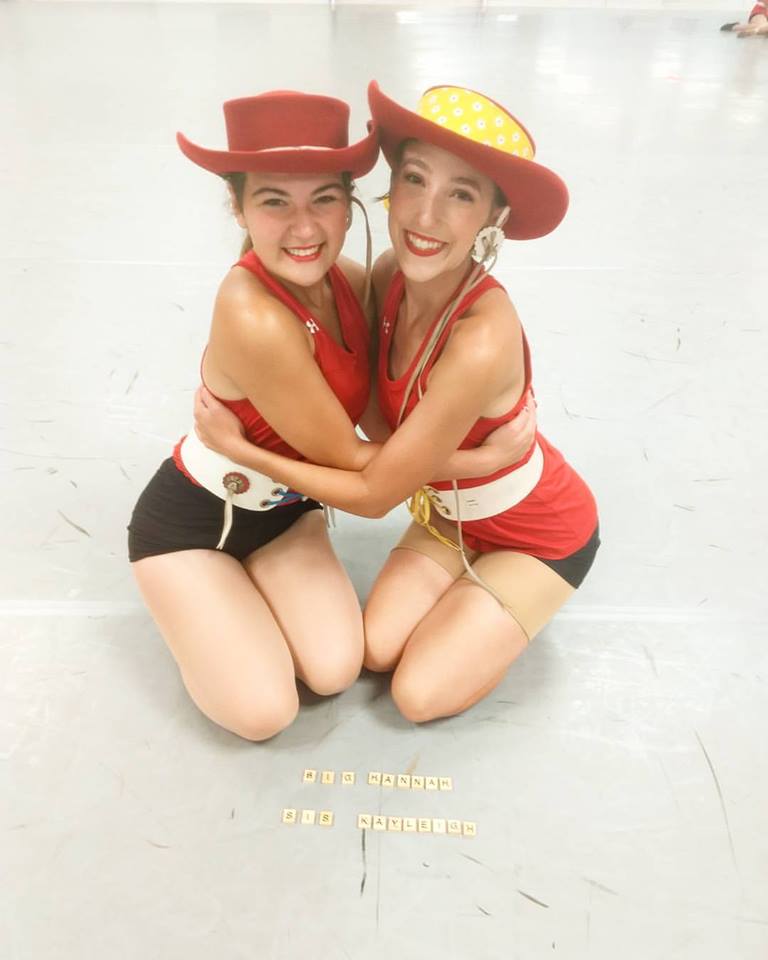 WHAT TO WEAR FOR THE LEARNING PORTION OF THE DANCE AUDITION:
Wear black booty shorts, tight fitting solid black half top or sports bra, tan tights, black jazz shoes. Come ready to dance! Always bring extra audition attire in case something happens. See the audition brochure for other details on attire.

Wear your hair up out of your face in preferably a bun or low ponytail. Make sure that your hair will stay in place so that you do not have to waste time fixing it and miss out on instruction. All hair should be out of your face, nothing by your ears.

Do not wear any jewelry! They can become weapons on the dance floor. Leave them at home.

Make up should be flattering. This is not the time to wear metallic neon shades of eye shadow. Cardettes are looking for beautiful dancers, not fashion disasters. Come ready to look the part of a classy All-American lady! Always bring items to freshen up during the day, especially those RED LIPS.

Make sure that your hair is of a flattering natural color.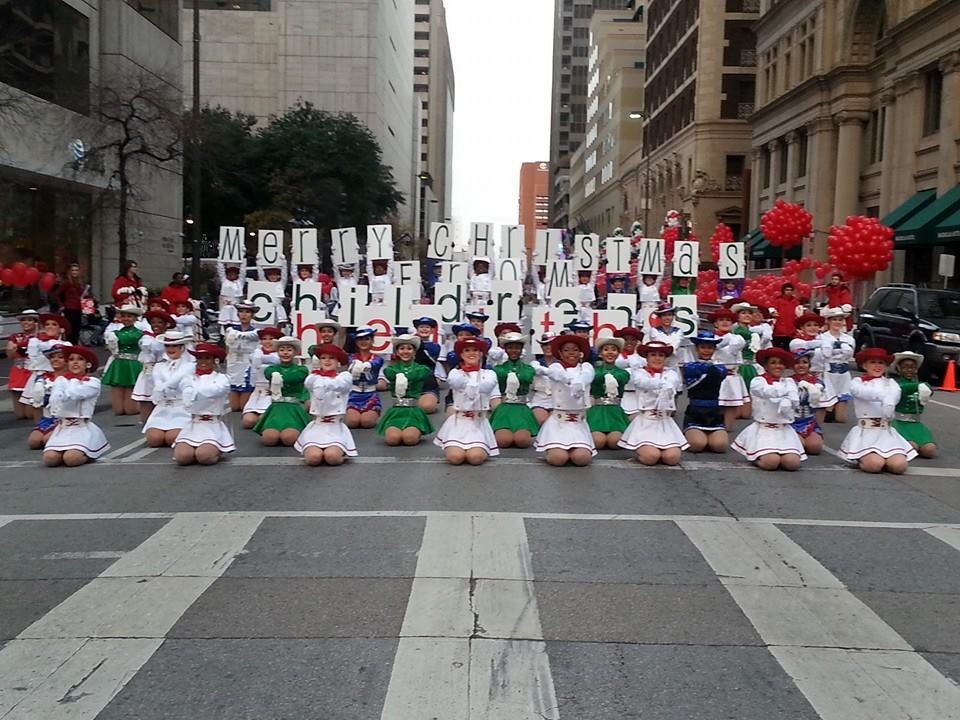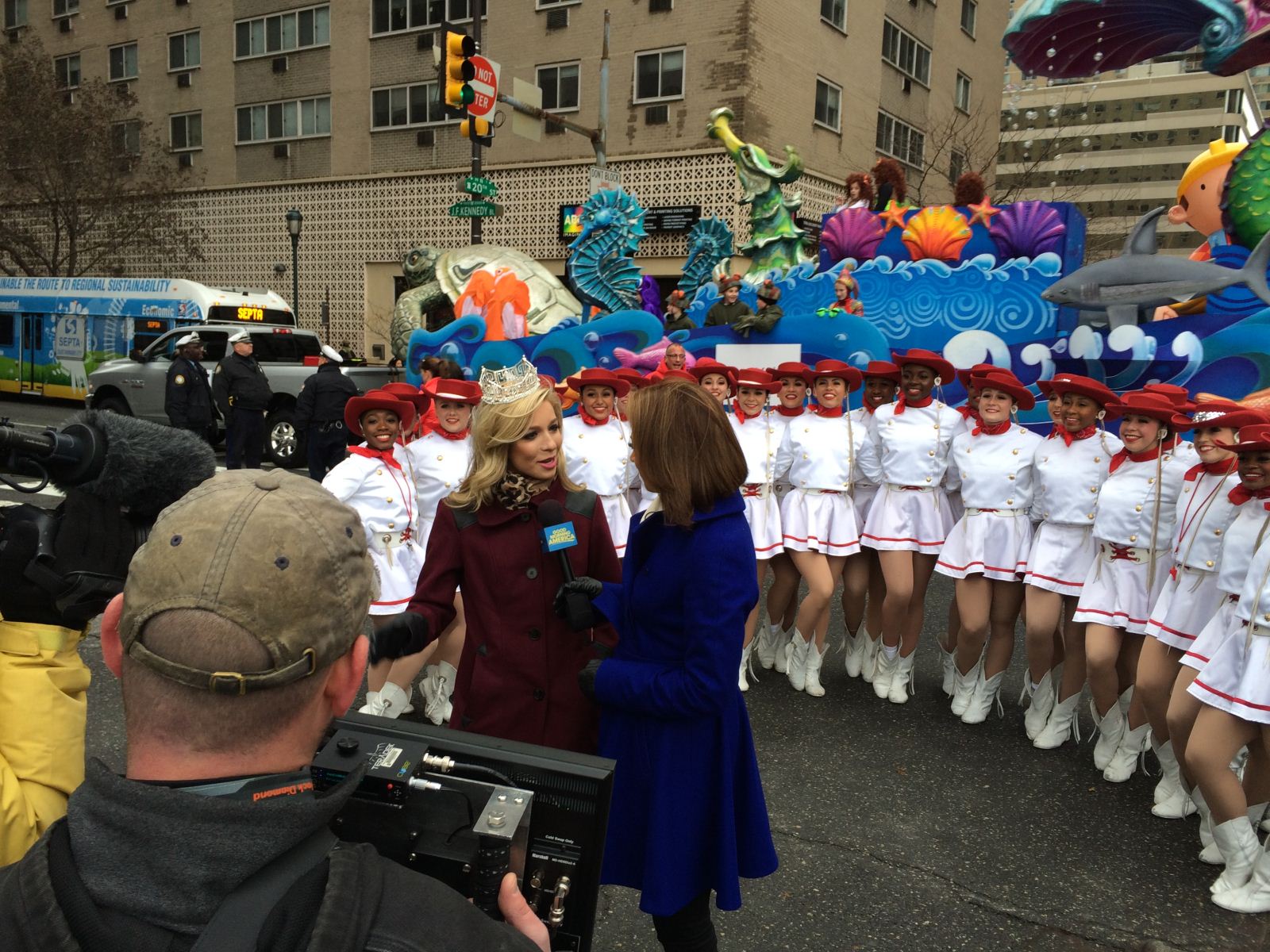 WHAT TO KNOW BEFORE YOUR INTERVIEW

:
Do your research about the organization before you arrive on campus.

Know what makes the Cardette Organization unique in your eyes.

If you want to be a Cardette then be prepared to tell why. Be honest in your answers.

Practice answering questions before you come to auditions. Just like dance, a successful interview takes some preparation. The mirror can be your best friend while preparing.

Do not be scared but be ready to tell about you. This may be the only time that the judges get to know you so be honest and know about the organization you are auditioning for!

Do not be scared to brag about the wonderful things that you have done that would make you an asset to the Cardette Organization. Being a successful Cardette is not just about the dance, it is about the classy lady as well.

You will be asked information on other scholarships, PELL grants, loans, medical conditions, tattoos, etc. for information purposes. Be honest but find out what you can from your parents so that the Cardette organization can help you.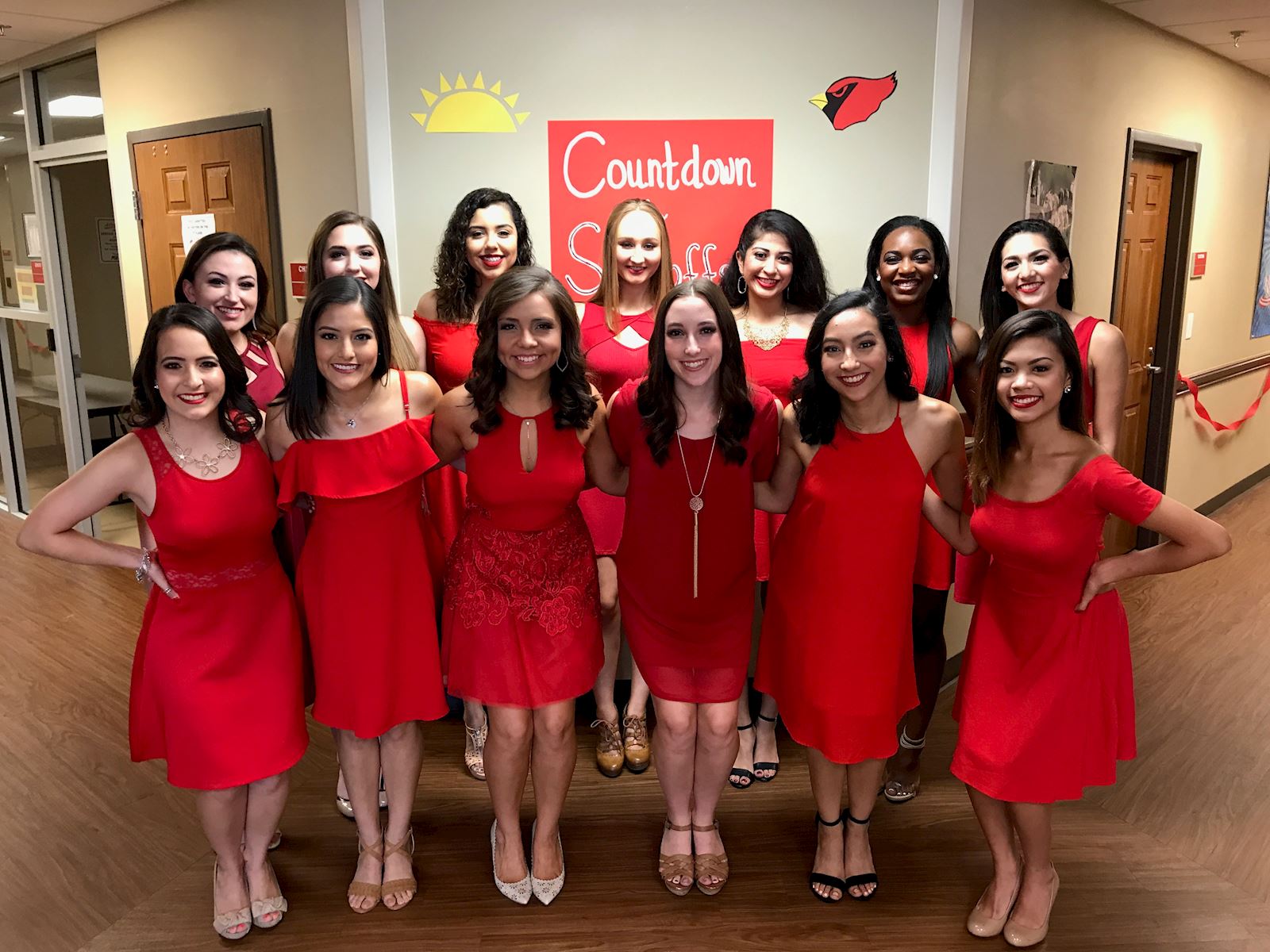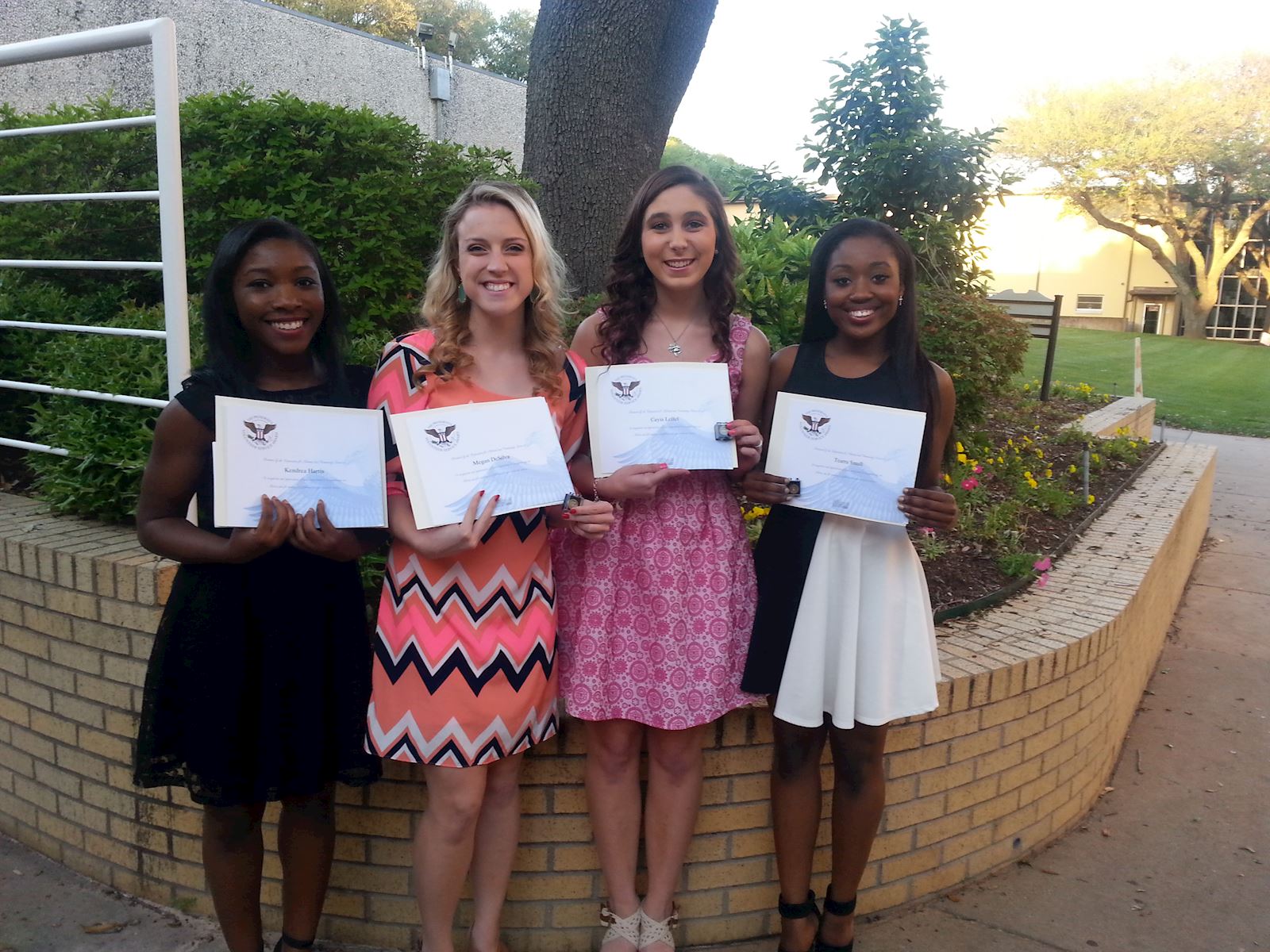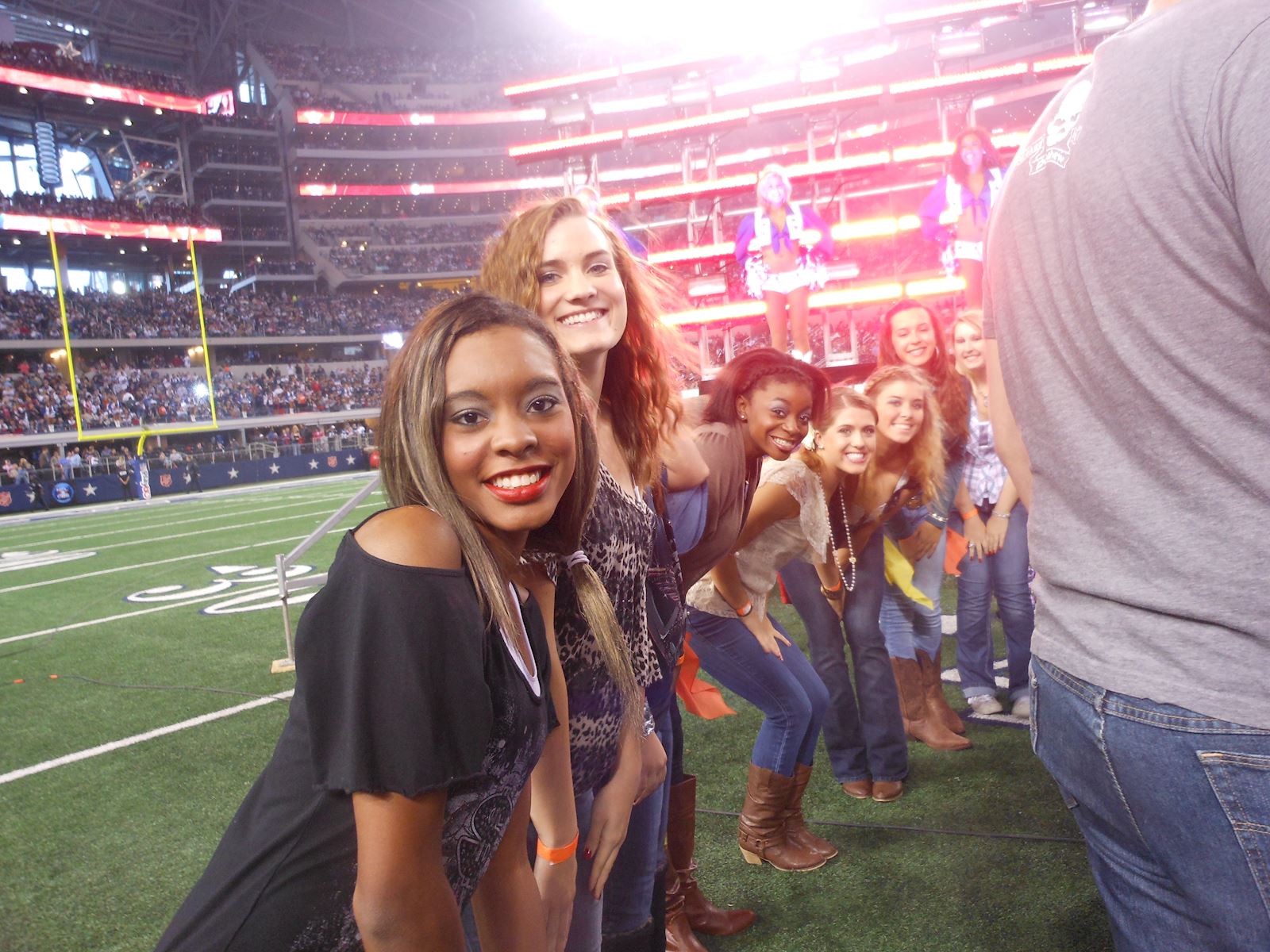 WHAT TO WEAR FOR INTERVIEW:
Wear what you would to a business interview. Short skirts or dresses are not deemed appropriate. If more of your thigh shows when sitting than your skirt then go for another outfit. How about pants and a classy shirt to compliment your personality?

Wear shoes that you can walk properly in and not ones that just look cute.

Practice sitting in your outfit. Is it comfortable? Does anything show that should not? Is it appealing and tells a classy story about you?

Make up should be flattering and not something out of a high fashion magazine. We want to see the true classy you!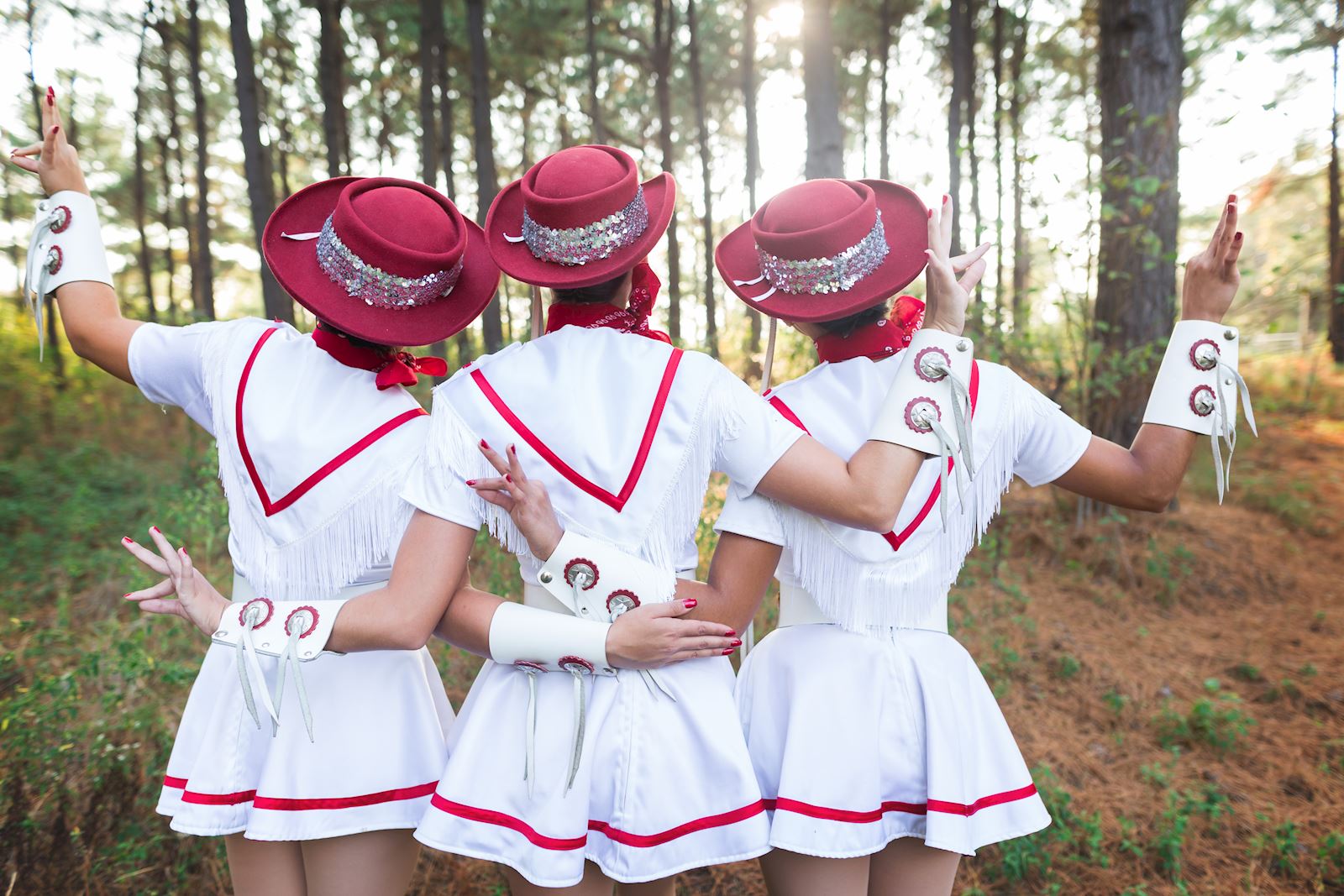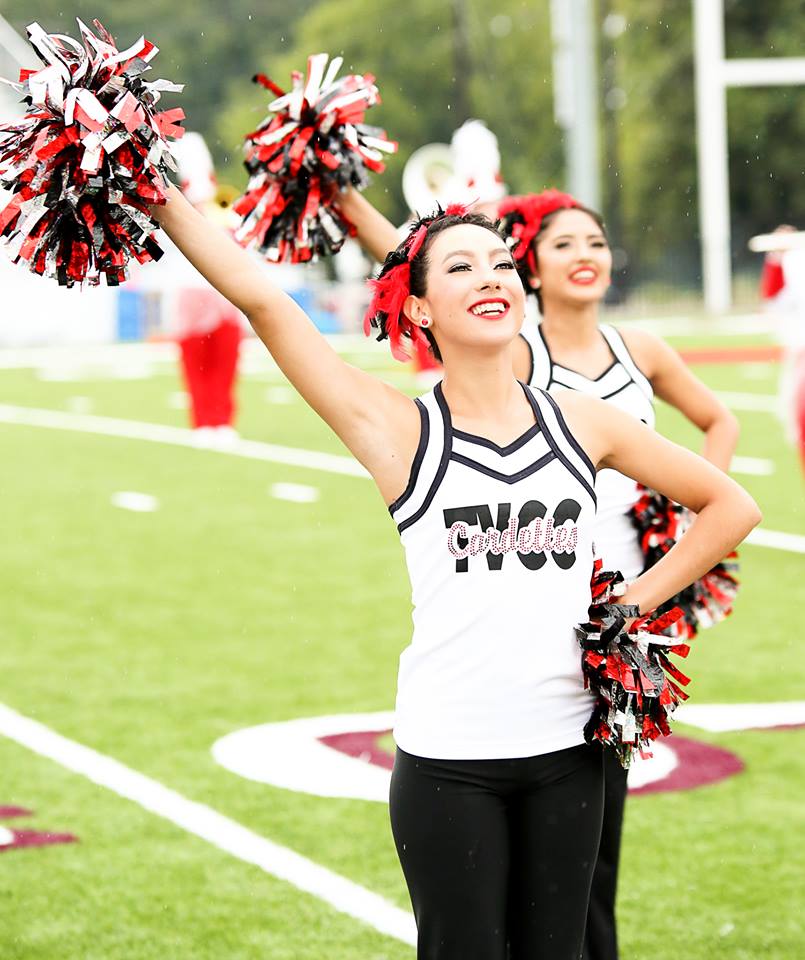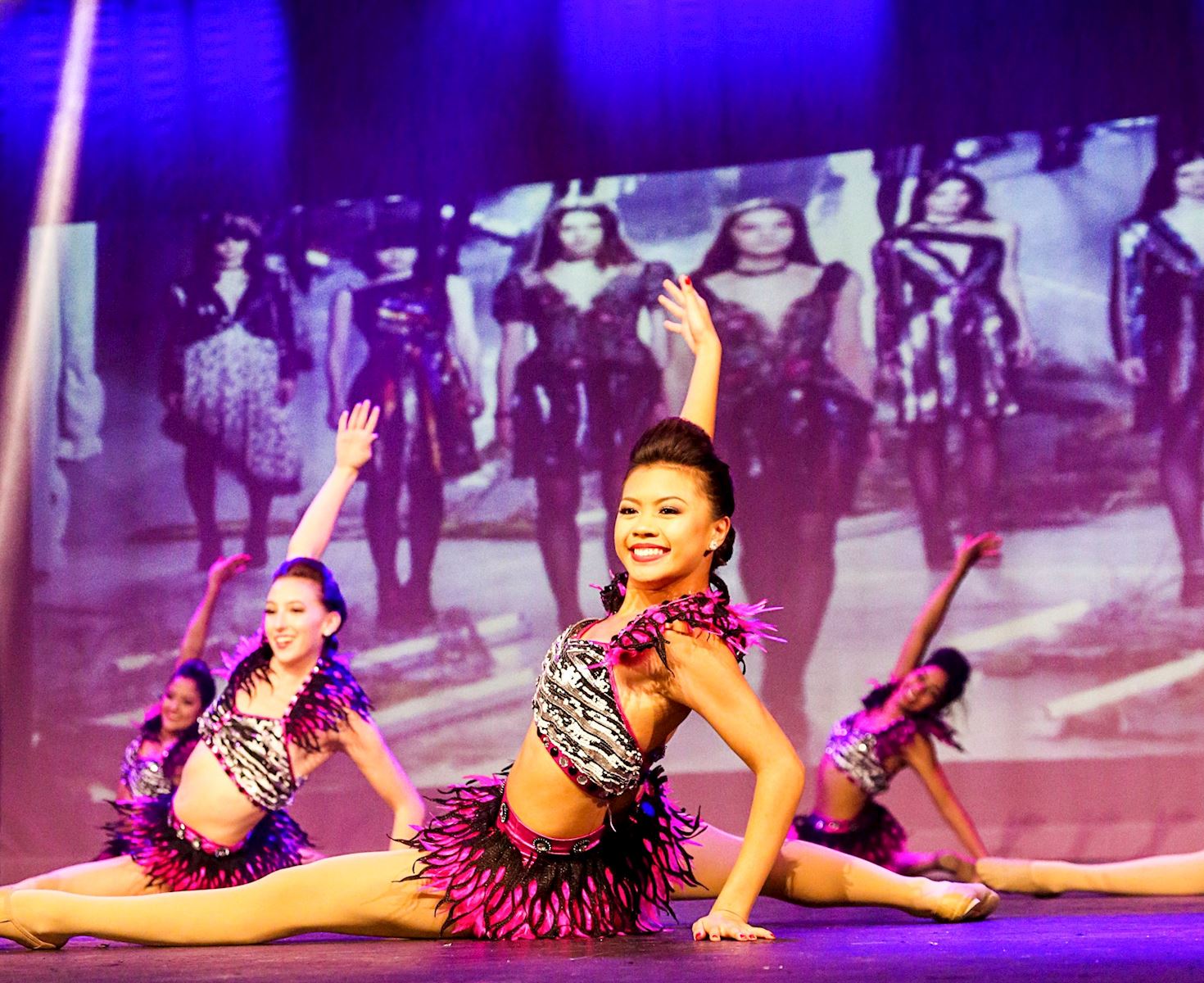 OTHER:
Cardette Auditions are a one day event. You will have material that you will need to learn prior to arriving on audition day. This is to give you as much time as you need to prepare to shine! Very little choreography will be taught on the Audition Day but do not let this discourage you – get in your Application packet early and you will have plenty of time to prepare. We want you!!

Do Cardettes have set requirements for height and weight? No, we do not however we want and need healthy dancers on our team. Cardettes utilize a BMI chart and dancers who do not fall in the "healthy" category will not be chosen for the line. The Cardette Office utilizes the information and calculator on www.WebMD.com. It is a good measurement with age, height, weight and activity level needed to maintain a safe and healthy dance experience while a Cardette as well as provides additional resources to assist in healthy choices to maintain the stamina of a performer. Those outside of the "healthy range" will be cut from auditions.

You will be weighed & measured during the first session. We only have certain sizes in our uniforms and do not order new uniforms each year.

As stressful as auditions can be put your best foot forward. Do not try to "brown nose" yourself into the organization.

We want classy All-American ladies who want to work hard and perform at as many events possible. Complainers, excuse makers, trouble makers, and lazy dancers are not welcome. If the previous sentence fits you then please do not attend auditions.

Be willing to let others know you at auditions. Do not stay to yourself or with your parent in attendance. Cardettes are warm and welcoming ladies!

Be willing to let the current Cardettes help you at auditions. You will be given a lot of information and critiques during the process. This is not anything against you but we need to see if you can fit into our mold.

Check back periodically on the auditions site for more tips and updates.

Check your e-mail that you provided on the application for audition updates and for choreography material.

Project and smile when you perform. We want talented entertainers on our team, not just girls who can dance but cannot entertain.

Precision dance is a little different than studio dance so be willing to take a note and make it happen. Always apply the tools that are given to you, we give them because we want you to succeed.

If you would like a pre-critique of your technical skills you may submit a DVD prior to March 1st of you executing all required technical skills. A critique will be return based on what we look for in our Cardettes. A solo is not needed. Contact the Cardette Office for more information on a critique video.

Lastly, have fun dancing! That is what it is all about
We hope that these tips will ease your mind and help prepare you for the best audition yet. We look forward to seeing you soon and you becoming a part of something special– TVCC CARDETTES!