1950's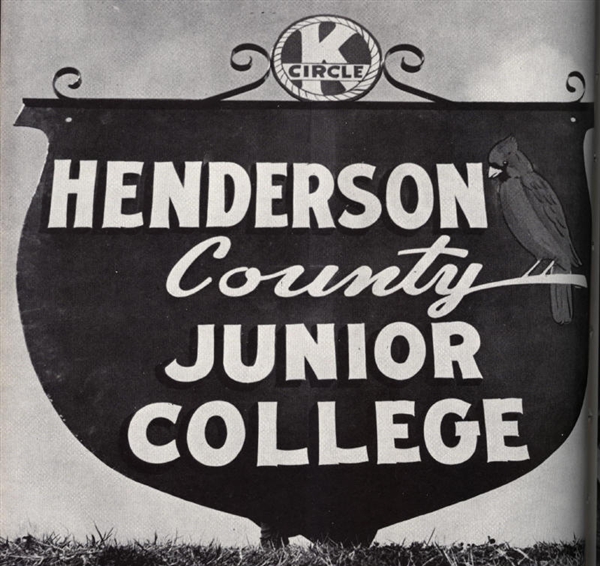 Winston Brand, Class of '56-'57-'58, played football, basketball and baseball at HCJC and was a member of Circle K Club. He received his BS and M Ed. from North Texas and retired from coaching after 28 years. Deceased.

Ron Gurley, Class of '53, played football, basketball and baseball. His cohorts included: Rabbit Mathews, Robert Corley, Snake Hendricks, Coon Calhoon, Corky Bennett, Cat Cantwell, Neil Estes, Mary Ellen Martin, Hal Johnson, Roy Johns, Dennis Shaw and many more. They lived in the old barracks (athletes only) with some "visitors". They were the latter day "animal house". Their coach was Rock Johnson and was considered, at least by them, as the toughest coach on earth! After leaving HCJC, Ron went into the Army, then on to North Texas. He coached at Colorado City and was County Juvenile Officer in Nolan County and later was Assistant Chief Probation Officer in Austin, Texas. From there he served in the US Forest Service Civilian Conservation Corps in New Mexico and Washington, DC. Before retiring, he was the national director of Human Resources Development for USDA. Currently he is working for New Mexico State University as a development officer. He owns his own consulting firm and manages a non-profit jail diversion program and a police training program that works with the mentally ill. "Hick Jick lives forever...it was a great foundation for all of us from back in the day!" tahoka51@yahoo.com

Don Hackney, Class of '58, is retired from IBM and lives in Canton, Texas. dhackney@vzinet.com

Dan Haynes, Class of '50, lettered in football. E.B.149@acl.com

Thelma Tucker McElveen, Class of '52-'54, who was in band, choir, drama and BSU and elected "Best All Around" in 1954, now is retired and lives with her husband in a gated community called Emerald Bay on the shores of Lake Palestine in East Texas. In her retirement, she teaches clogging. mcelveeneb@yahoo.com

Glenn Reynolds, Class of '54-'56, remembers his involvement in Circle K Club, Ag Club and Student Council. He is now retired after many years of teaching at TVCC and says he is now living in the woods near downtown Payne Springs. n5229r@aol.com


Jerry L. Rosson, Class of '59, played basketball at HCJC. After leaving, he received his BBA from North Texas State University with a major in accounting. He later completed his CPA requirements and owned a CPA practice for 40 years in Dallas. He is now retired and remembers the "carefree" days at HCJC. He was married for 30 years, but now is single. He would love to hear from all of his old friends. jerryrosson19@yahoo.com

Barney Seely, Class of '52-'54, died on March 3, 2003 in Waco, Texas. He is survived by his wife, Joyce, three sons and thirteen grandchildren.