Welcome, HCJC/TVCC Alumni! We are glad you are here!
We are a growing family and certainly want to stay connected with you.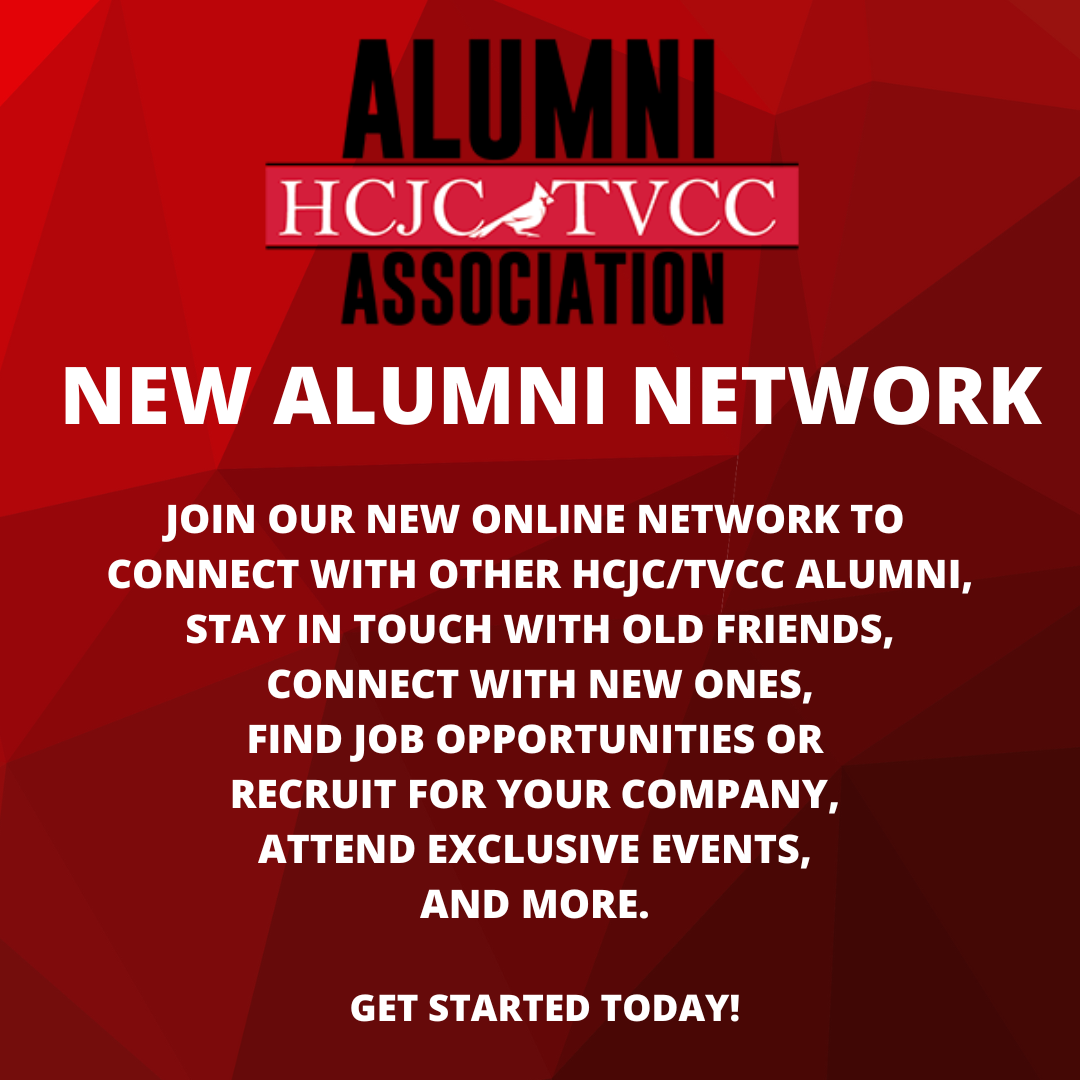 Please take a moment to activate your account here: Alumni.Tvcc.Edu
This video tutorial below will guide you through the process.
You will be connecting with other alumni in no time. Get started TODAY!
---