Request a Transcript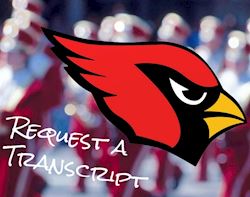 Transcript Requests
Transcripts cannot be ordered over the phone.
Per federal law, only students themselves may request transcripts. Parents, guardians, spouses, and other third parties may not request transcripts on behalf of a student.
Beginning December 1, 2017, all transcript requests will be processed through our Parchment service for current students and former students who began attendance after 1989.
Please choose from one of the following:
Students who attended 1989 or after:

All requests will be processed through

Parchment

.

Transcripts will be sent electronically for free.

Electronic transcripts are only considered official if sent to an institution. An institution will not accept a transcript you have sent to yourself and printed as official.

You can choose to have it mailed through Parchment for a fee.

Students who attended Henderson County Junior College or TVCC prior to 1989 click here for processing instructions.

Current students needing an unofficial transcript

Log on to your Cardinal Connection

Click the "TVCC transcript" link

Unofficial transcripts will not take into considerations grade replacements