Traditional Classroom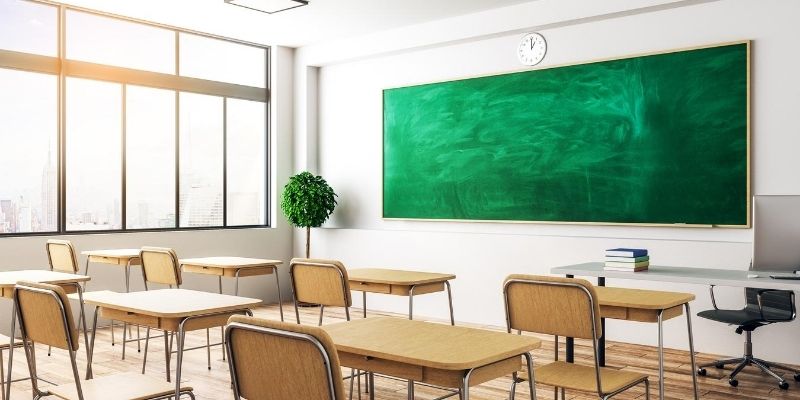 ADULT EDUCATION PROGRAM QUESTIONS & ANSWERS




What are Adult Ed. classes?

Adult Education classes are pre-college level classes.




Who may enroll

in

Adult Ed. Classes?

Adults 18 or over who

are not

currently enrolled in public school or college (credit) classes. Classes are suitable for eligible adults:





• who wish to brush up on basic skills (reading, writing, math, etc.)

• preparing for TSI (Texas Success Initiative) to return to college,

• Immigrants wishing to learn English,

• seeking to build academic skills for a new career,

• who are needing to prepare to pass the GED!



What classes are offered?



• Adult Basic Education (Level 1)

• Adult Secondary Education (Level 11)

• English as a Second Language (ESL)




How much do classes cost?

All eligible students' tuition is zero. However, student attendance is

mandatory

. Students must be ready to commit their time and energy to the learning process to reach their goal.




What

if

I have a physical or learning disability?

Please notify the Adult Ed. office

30

days prior to orientation

, so appropriate documentation is acknowledged and accommodations can be made.

How do I register to take the GED test? Go to https://ged.com/ GED Testing Service website for information. For further information contact Pearson VUE call center
at 1-877-392-6433. YOU ARE NOT REQUIRED TO TAKE CLASSES PRIOR TO TESTING.


How do I enroll? New students are required to complete one 12 hour orientation session prior to classes. Orientation is scheduled monthly. Daytime and evening orientations vary depending on the site. Orientation is an Intake Process consisting of the following:

1st. Session 3-Hour Intake/ Baseline Assessment Testing

2nd. Session 3-Hour Program Policies and Expectations

3rd. Session 3-Hour Learn to Learn Workshop

4th. Session 3-Hour Goal Setting/Advisement Workshop

Where are the classes? Classes are offered in various locations in Anderson, Henderson, Rains & Van Zandt counties. Daytime, evening, and Distance Learning classes vary upon location and community interest. ALL classes require weekly attendance Monday through Thursday.

How long will it take to get my GED? This depends on several factors including what educational functioning level you are when you start classes, your work ethic, your learning style, your commitment, etc.

Do you have a website? Yes, www.tvcc.edu/adult-education

How do I contact TVCC Adult Ed.? Call us at 903.675.6398 or toll free at 1.866.TVCC.YES
and ask for Ext. 6398; fax us at 903.670.2614; or email us at adulted@tvcc.edu .